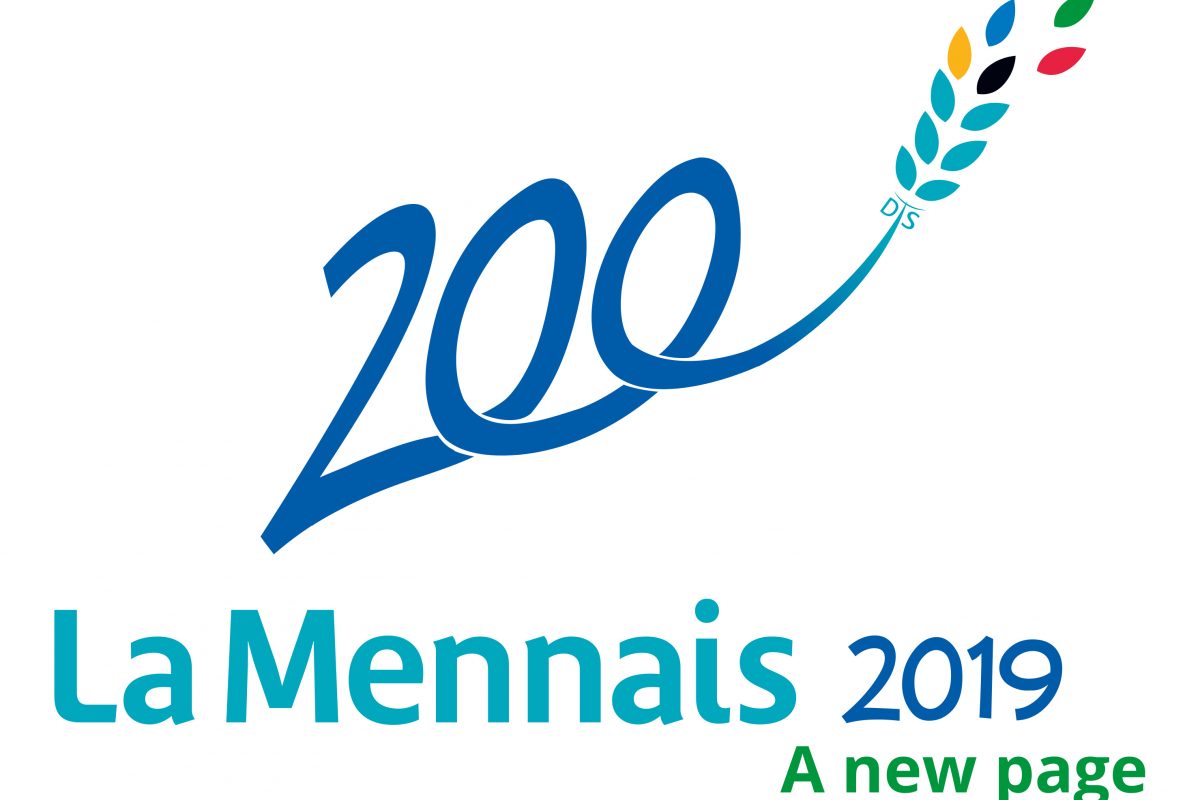 New logo for the Bicentenary

2019-2020 e

specially designed for schools, educational centers, La Mennais youth groups

.
Presentation : >>>               pdf 1                 pdf 2                 ask for other formats >>>
---
A report on the 200 years of the Brothers and their spirituality (in French)

---
2 songs from Uruguay, resources for the Bicentenary :
Yo los envío : mp4
---
---
A film for the BICENTENARY : "Still growing" : 200 years of  de La Mennais' spirit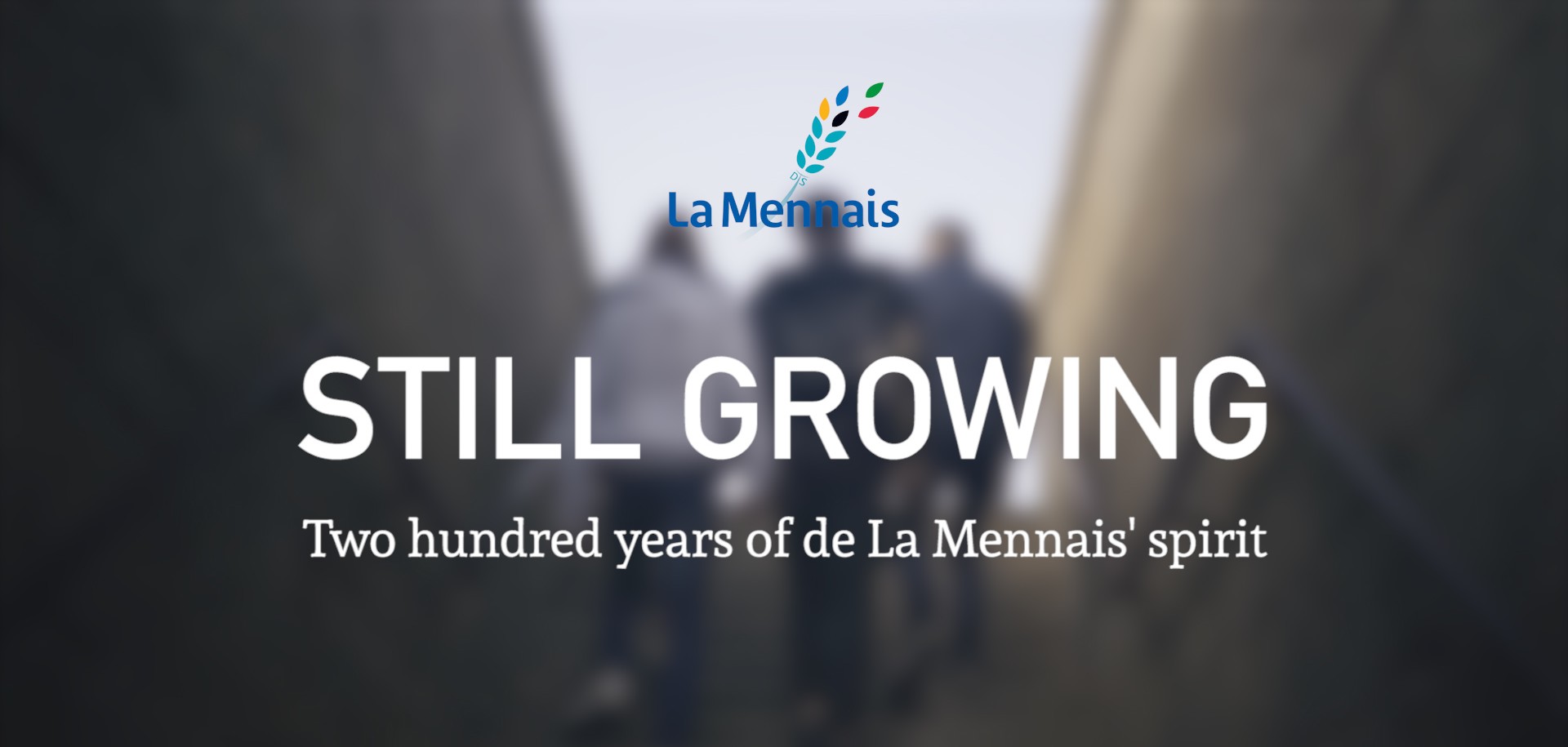 ---
NEW: launching of the cartoon entitled " John-Mary de la Mennais "
11 minutes of an unpublished animated cartoon to discover and tell the great adventure of Jean-Marie de la Mennais. Specially for children from 6 to 12 years old.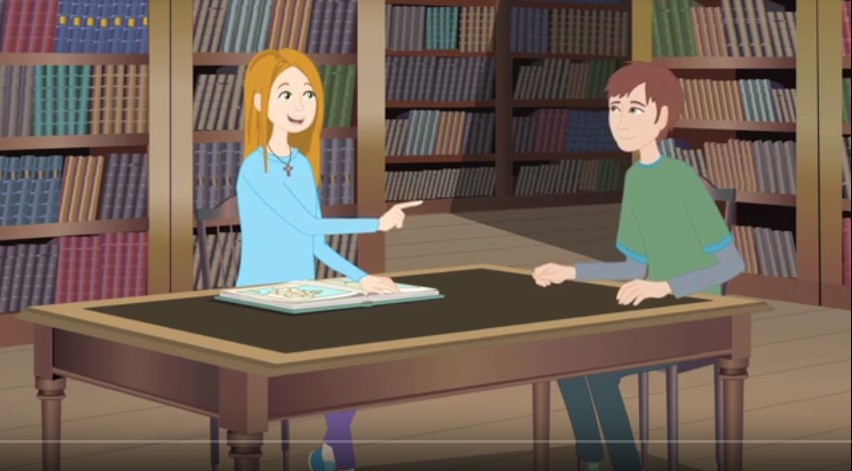 ---
A CD "NEW PATHS OF FRATERNITY "
Bro Simon GUEYE of the Saint-Paul District of Western Africa,
inspired by the General Chapter
Cf : >>>
---
CLIP-VIDEOS of the first Brothers :
Their names are : Bro Mathurin Provost, Bro Yves Le Fichant,  Bro Ambroise Le Haiget ….
Bro Philippe Blot (Asia-France) wrote songs about them :
---
INITIATIVES to celebrate the Bicentenary of the Congregation: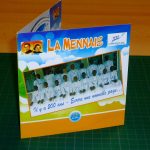 * a CD of 10 songs, realized by the younf Brothers of the Scholasticate of Abidjan! See : in "news" : >>>
a video of a dance on the hymn of the Bicentenary; dance that won a competition organized at St Anthony's College of Pandan, Philippines : >>>
---
PRAYER for the Bicentenary :

Lord Jesus, 200 years ago,
Jean-Marie de la Mennais and Gabriel Deshayes
saw the distress of children and of young people,
"who were like sheep without a shepherd."
Today, enlighten us and let us hear the cry of those
who are still waiting for pastors with a generous heart.
Grant to all members of the Mennaisian family
to rely on your mercy, in the unity of the same family.
And give us the joy and the faith of writing a new page for the mission.
May the prayer of Mary
help us to walk together in the paths of peace,
and to announce with joy the Good News to the poor.
God Alone in time!
God Alone in eternity!
(Extracts of the Prayer of the Bicentenary)
---
HYMN of the Bicentenary
ESP – partitura –   palabras – HIMNO : 200° ANIVERSARIO
Tune : Teacher: Jose Antonio Martínez Sánchez – pupils: Miguel Aguilar Tejero and Javier Martínez Sánchez – arrangements : Julio  Septien del Castillo – text  :  Jose Antonio Martínez Sánchez and Bro Nacho Morso (Natxo) – Voices: Teacher: Laura Rivaya ; pupils : Mónica Valenti, Rocío Ruiz Velasco, Miguel Aguilar Tejero, Mónica Valenti Moreno and Javier Martínez Sánchez.
ENG  – music – text of the song – HYMN : 200th ANNIVERSARY
Adapted and translated by : Bro James Hayes
FR  – partition – paroles  – CHANT DU BICENTENAIRE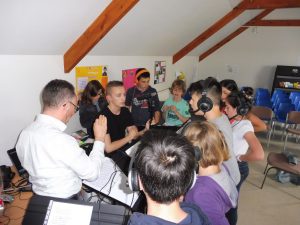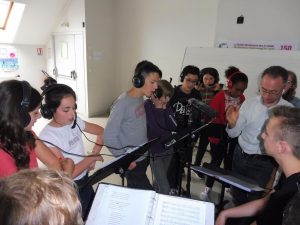 Text: F Louis Le Guichet ; musical adaptation, voices : Teacher: Marc Huck , Choir of  St Julien College of Malestroit.

---
TOOLS to celebrate the Bicentenary
To order (schools, associations, educative centers)
TOOLS TO CELEBRATE THE BICENTENARY (to download):
Framed posters of John-Mary de La Mennais : 

1  –  2  –  3
Framed posters of Gabriel Deshayes :

  1  –  2  –  3 
---
LOGO of the Bicentenary
Vous trouverez ici les liens pour télécharger le logo en diverses langues
          You will find here the links to download the logo in various languages
                        Aquí están los enlaces para descargar el logotipo en varios idiomas. 
| | |
| --- | --- |
| FR  – colour                                             | FR – black & white |
| ESP – colour                       | ESP – black & white |
| ENG – colour                   | ENG – black & white |
| INTERNATIONAL – colour                 | INTERNATIONAL  – black & white |
---