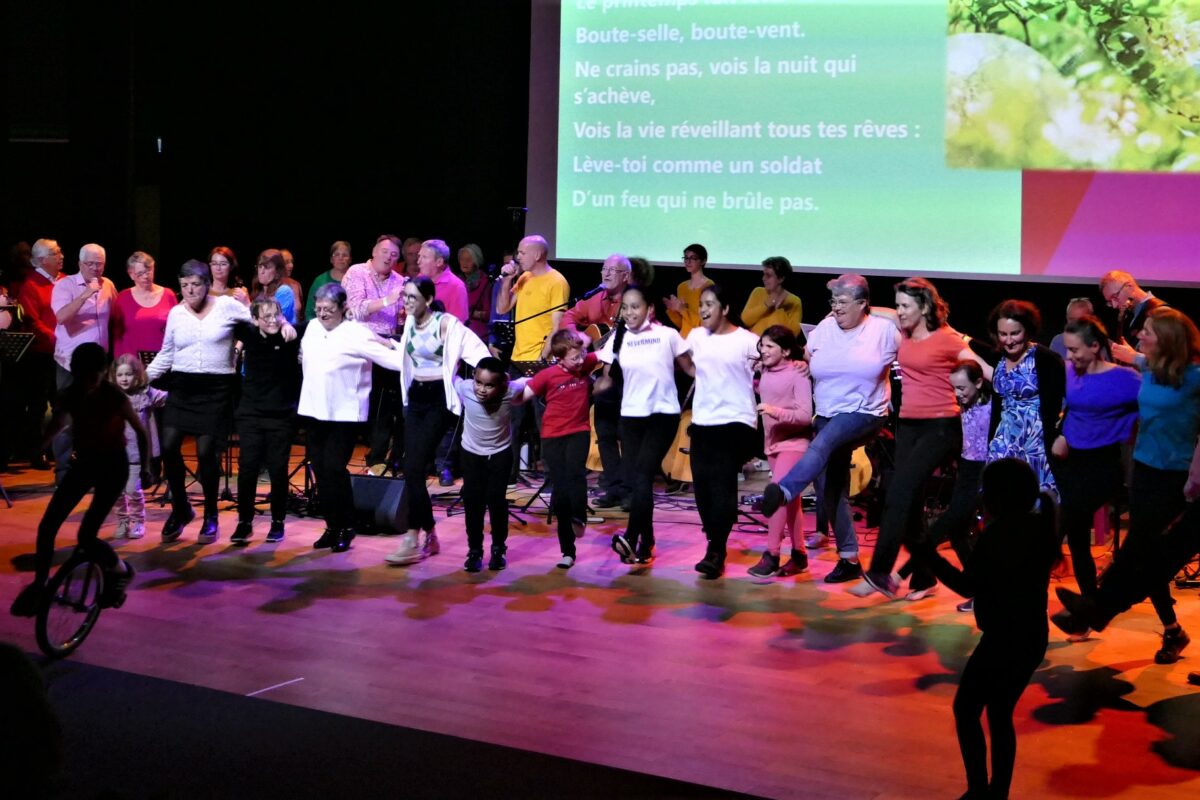 "They don't run out of air!" It took two days of workshops in Theatre, dance, Photography, Humour, Songs, Games… For 40 young people and adults to become creators of Joy in front of 140 spectators on Saturday evening, November 12th ,2022 at the Amphitheatre of Saint-Renan.
Gathered in the Bartimée Association, composed of members of groups of Songs and Music from different cities of Finistère, team members of Diapason, Expression… and Balafeen, the Saint-Renan group, had two intense days of Artistic creations on Friday and Saturday. Many participants are members of La Mennais teams, Schools and Communities.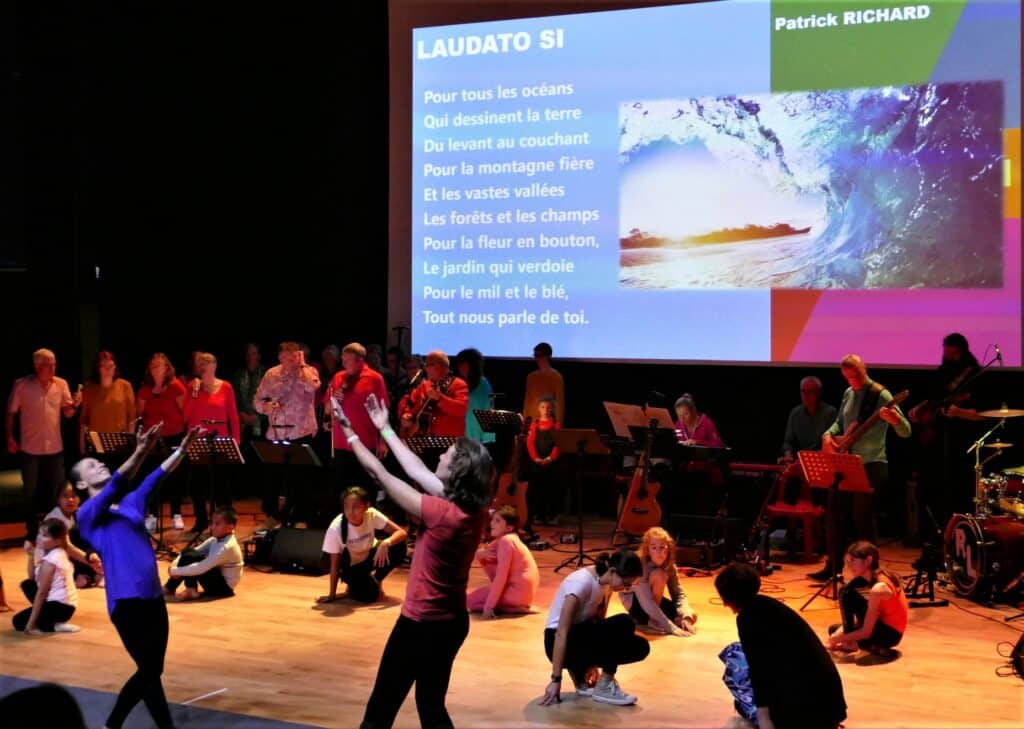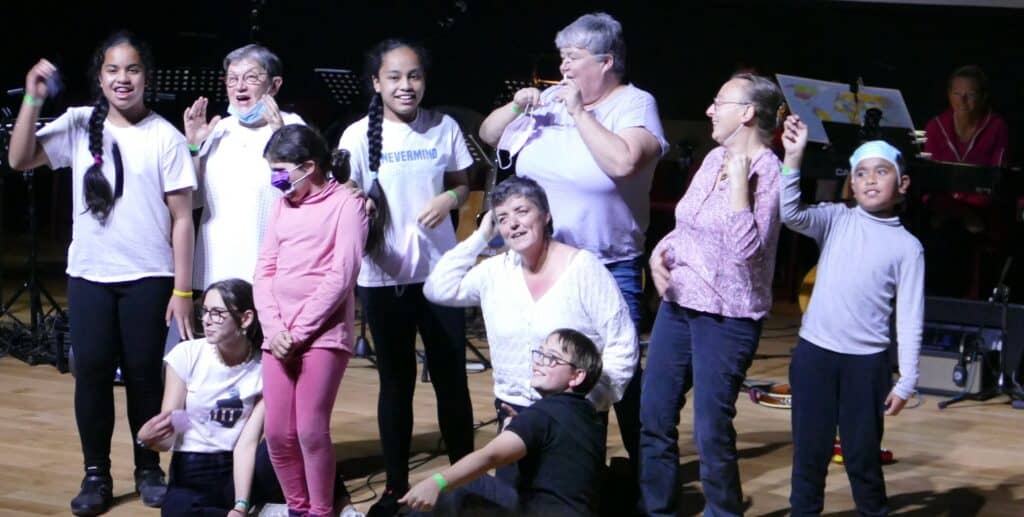 After two years of the pandemic, there was a strong need to "get together, awaken talent, breathe, listen, breathe and reveal ourselves together." Hence the choice of the theme: «They don't run out of air!».
"Some people believed in it, rehearsed it, learned it, worked on it," said Bro Louis Séité, President of the Association. "A daring show, went on Frédéric Canévet-Jézéquel and Patrick Richard the Singer-artist.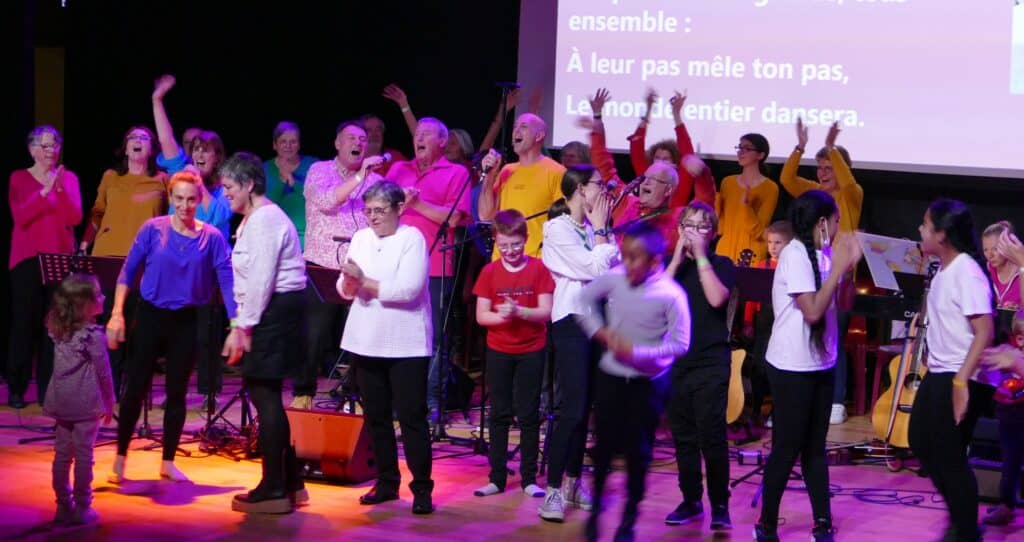 The songs drew the audience with songs such as Calogero's song "I'm taking you with me", "You'll find the Sun in the hearts of children" for the song "Yallah" or "The pretty little things" or "The breath of life".
Time of emotion also during the creation «Do not judge me, never judge me! or «the promise». Time for humor again with Gwen who offers her blower or her hair dryer disheartening!
The Town hall, the Parish and the Notre-Dame de Liesse School in Saint-Renan facilitated the creation of this show. "A break, a breath, a good kick in the butt to come back to the essentials" explained a participant on the leaves of the Palaver tree.
By the way, who is Bartimaeus? At the beginning, he was a blind man, on the side of the road. Following an encounter, healed by Christ, Bartimaeus sees. And he starts to follow Jesus on the road…