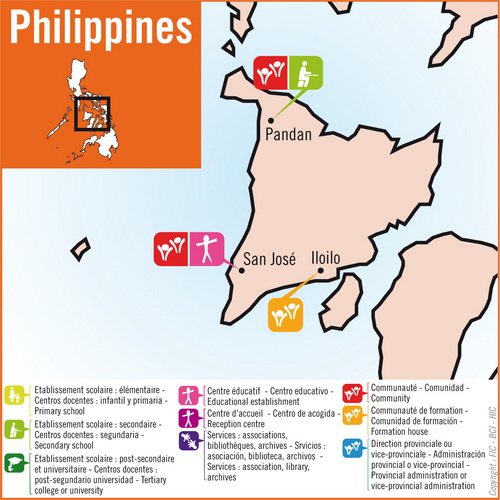 Towns: Pandan – San José – Manille
PANDAN
La Mennais Brothers c/o P.B.I.
Centro Norte
PANDAN Antique 5712
C: jeanpierrehoule7@yahoo.ca
SAN JOSÉ
La Mennais Brothers' House
Gen. Fullon Street
SAN JOSÉ – Antique 5700
C: beauclaude@yahoo.com
MANILLE
St Pedro Calungsod – Scholasticate
448 Gen. Ordonnez St       PARANG
MARIKINA City
C: rayducharamondo@gmail.com
---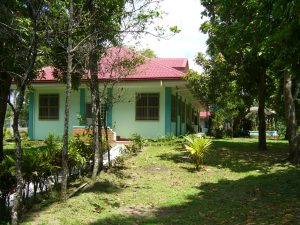 In 1987, the Brothers in Japan decided to set up a mission in the Philippines. A first group of 4 Brothers arrived at San José.
The Brothers teach at St.Anthony's College, a Diocesan College, at San José, on Panay Island, one of the 11 larger islands in the country. Year after year the Brothers teach at the College level as well as at the High School level. At the same time, they put a lot of efforts into diocesan activities and the Teacher-Training programme.
In 1994, the Brothers add a Technical Section for the young people less attracted by theoretical studies. But this section disappeared following an important educational reform in Secundary schools.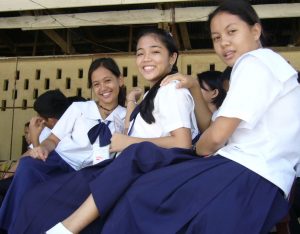 In 2004, the Bishop entrusts them with the management of Pandan Bay Institute, located in the most Northern part of the Antique province, in Pandan.
The brothers have been working for years to rebuild the school buildings. There is still work to be done. The other important challenge is to make this school a "Mennaisian school".
In May 2012, the Indonesian mission opened a scholasticate in Manila which can welcome his scholastics and enable them to learn English. Then, with the arrival of new Filipino Brothers, the scholasticate of Manila became an international scholasticate for young people from Indonesia, the Philippines and Japan. For a few years the scholastics attended their courses given by the Training Centre of the Provinces of the Marist Brothers of Asia -Mapac-. But now they are enrolled in various institutes of language and religious studies in Manila.