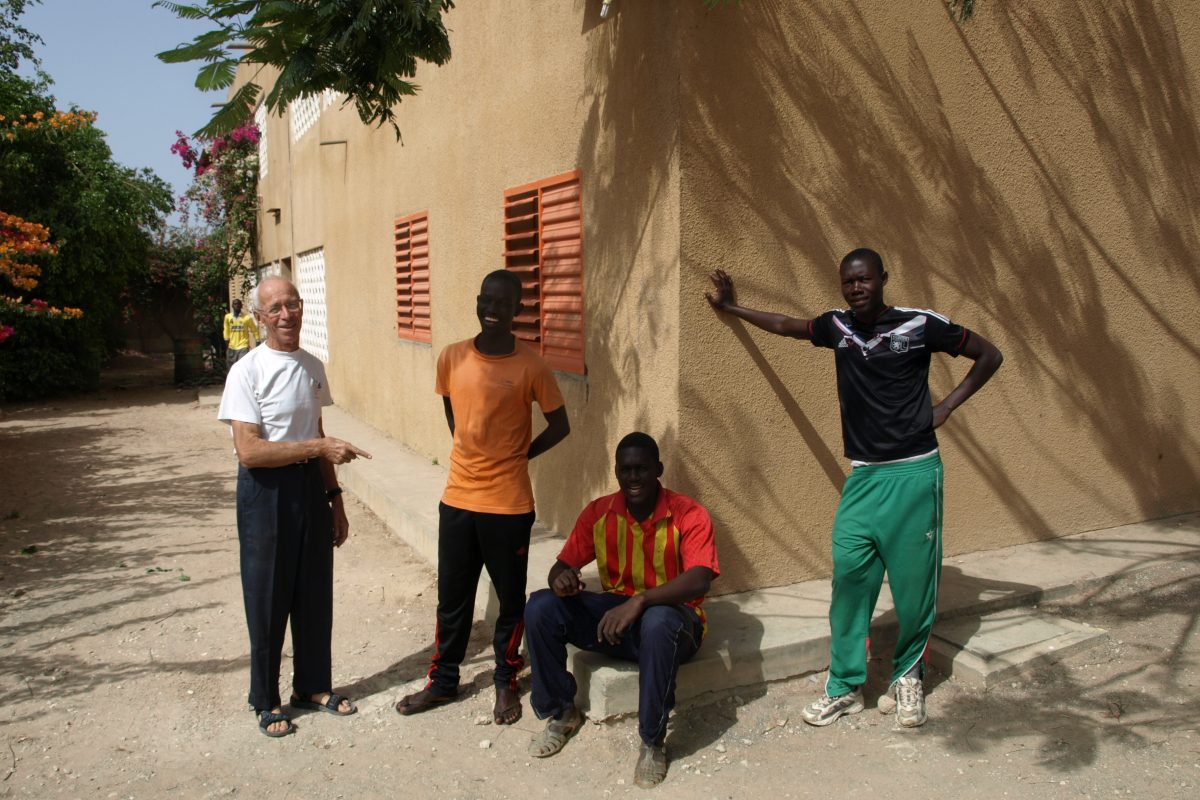 Bro Joseph Bouget with young students of the boarding center.
Saint-Paul District of Western Africa – Benin, Togo, Senegal, and Ivory Coast – lived several times of celebration for the anniversary of 10th May enlightening the 200 years of the first meeting between Gabriel Deshayes and Jean-Marie de la Mennais.
Here, at Keur "La Mennais" in Thiès, the community is formed by the Brothers Joseph BOUGET, Pierre David and Thomas MANGA .
The Brothers are responsible of a boarding center where young people – Christians for many – are welcomed and schooled in various secondary schools of the city of Thiès, one of the most important of Senegal. This boarding center plays an important role in vocational ministry of the Brothers.
"May the Lord accompany us throughout these next three years. May he put his hand on our persons, our projects, our works, our families and on all our collaborators …" Bro GUEYE Simon