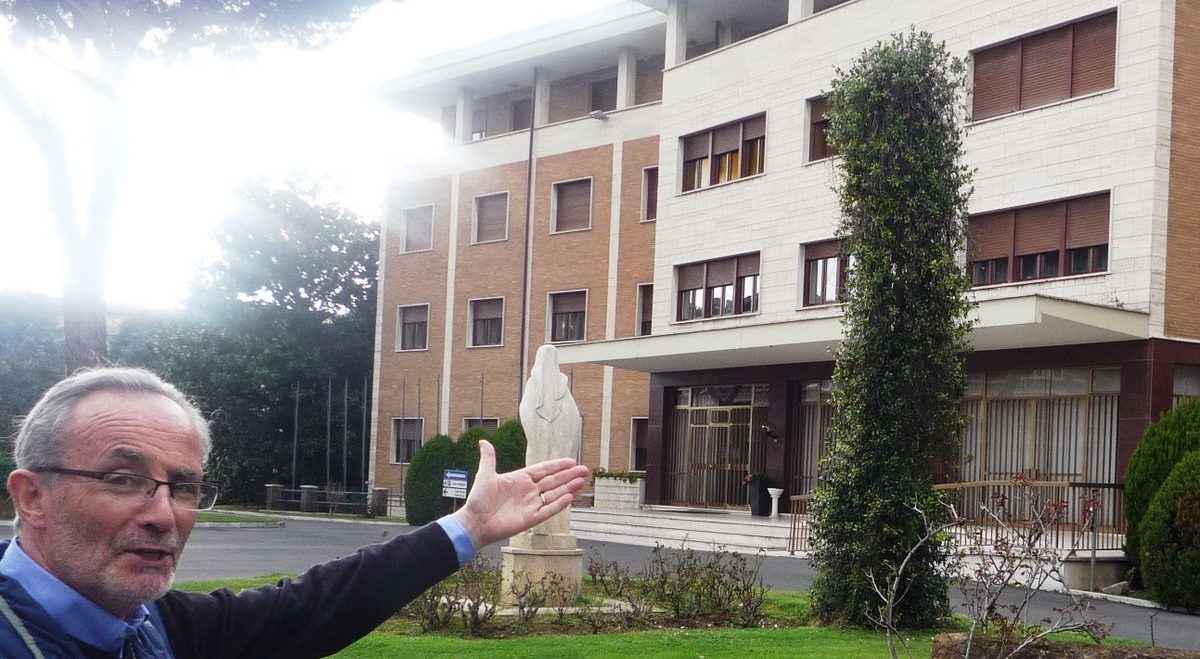 Bro Hervé Asse, General Secretary in front of the Guest House  Enrico de Osso in Rome where the next General Chapter will take place.
Rereading  the present and preparing the future. In precisely one year, 44 Brothers – 15 ex-officio members, 26 elected members, 3 non-voting members of the General Administration – will gather in assembly in Rome from 1st to 25th March.Major authority, the General Chapter will take place in Via Val Cannuta, 134, in Rome, in the Guest House  Enrico de Osso, of the Society of  Saint Teresa of Jesus, a Congregation of Spanish origin, founded by Father d' Osso. It was in this same house that the General Chapter of 2006 took place. In 2012, the Chapter took place in  Ploërmel.
Convened every six years, the Chapter will be the opportunity to live three different times. The  first stage will be devoted to the expression of preoccupations and a review of the six years since the last Chapter. A second time will see the election of the new Superior general and his Council, preceded by a retreat. Finally the Chapter will focus on marking the  road for the next six years by raising  priorities.
The elections of the Capitulants will take place from June until  15th July. The official Letter of Convocation to the 27th Chapter will be sent in August by Bro Yannick Houssay, Superior general.