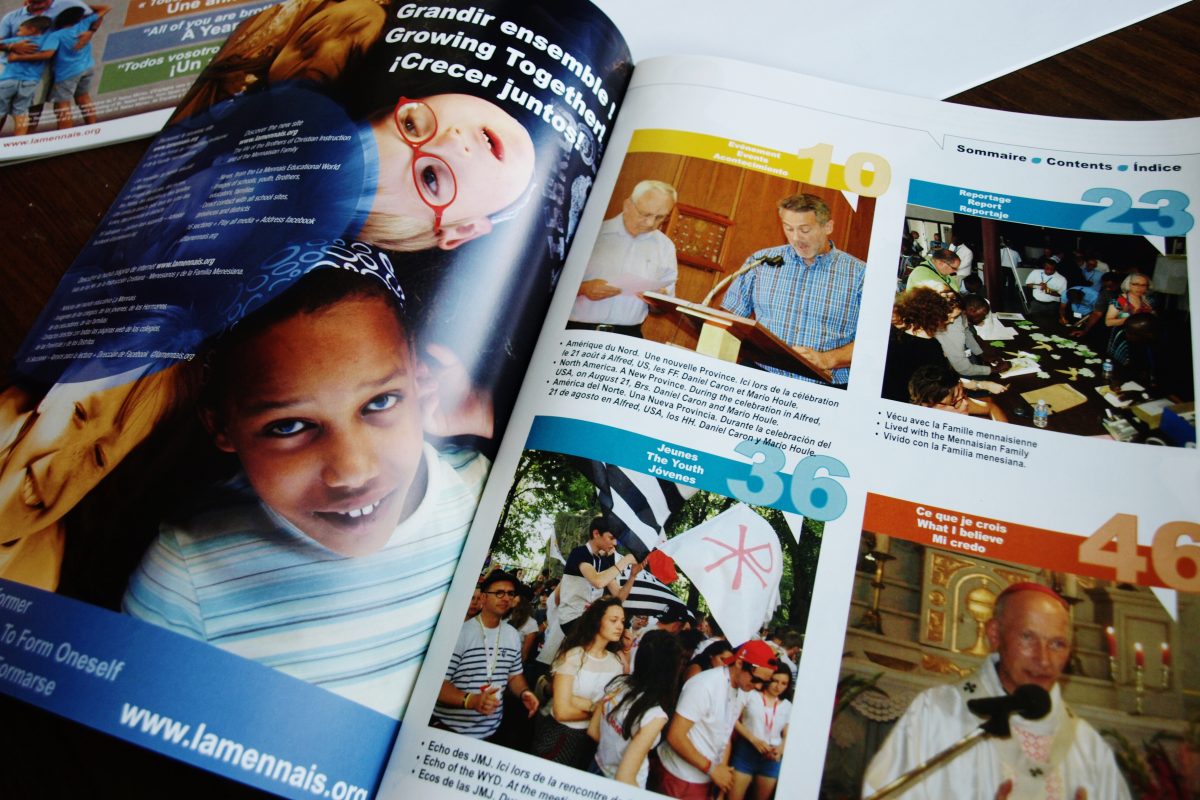 The presentation of the new Province of North America, a report on the strong realities of the Mennaisian Family in connection with the annual theme " you are all brothers! ",
an interview of Mgr. d' Ornellas, Archbishop of Rennes – France, inviting "to  set up patronages",
the echoes of the WYD(WORLD YOUTH DAYS) of Cracow ;
Here are some of the main information published in  theN ° 32 of La Mennais Magazine that has been published and which is being distributed.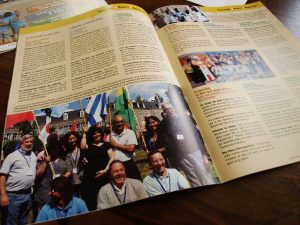 This issue presents of course, the usual sections: Bro Yannick's editorial, the World tour in the 26 countries where the Brothers and the Laity of the Mennaisian Family work, the pages of pictures, an overview of building sites in schools and communities, the point on the Cause of the Founder, without forgetting the pages of the comic " God's Corsair. "