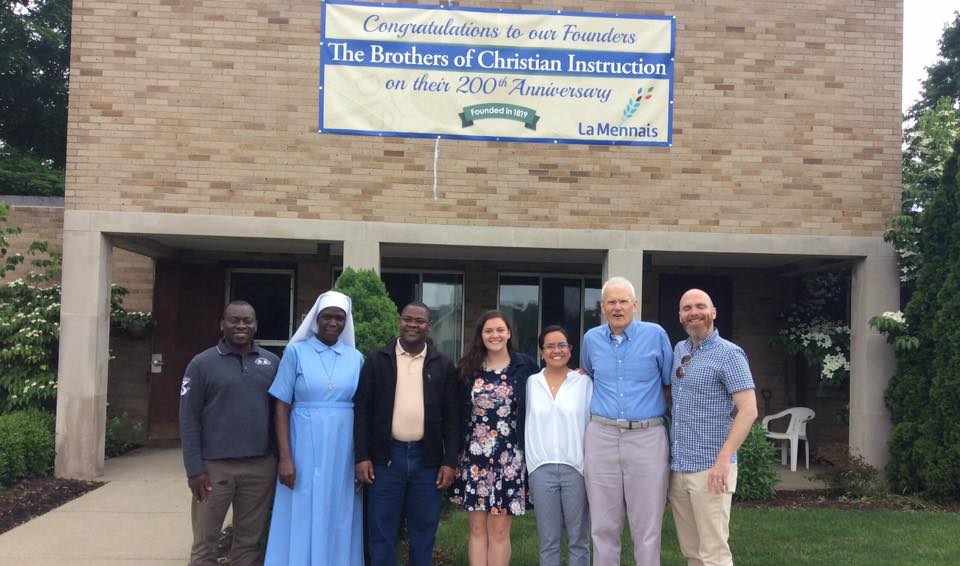 From Walsh University, Canton, USA
Messages follow one another from all continents.
In this year of the Bicentenary, classes, educational teams, schools, communities, elected representatives send messages to the Congregation of the Brothers in order to underline the symbolism of this anniversary, to thank, to salute the work accomplished …
Messages coming from Philippines, from Congo DCR, from Spain, from USA, from France…
+ Messages from BUNIA,  DCR
We, members of the school complex of Jean Marie de la Mennais of BUNIA (DRC) wish a happy feast of the Bicentenary to all the members of the Congregation.
We give thanks to God for the gift he gave to the Church giving us as founders Jean-Marie de la Mennais and Gabriel Deshayes.
Thanks to them we now enjoy an integral education in a school that gives to the students daily the bread of education according to the Mennaisian charism.
Long live the 200 years of the Congregation. Long live the 50 years of the Brothers in the DRC: Long live our school Jean Marie de la Mennais. Long live the entire Congregation of the Brothers of Christian Instruction.
Happy Birthday to all. Brother Gilles MBOLIHINIE, Director.
+ Message from the Philippines
The school year starting in May, in the Philippines, we were able to integrate the celebration of the 200th foundation on the first day of school.
We will particularly celebrate our 200th anniversary with a party on 19th July ". Bro Nolin ROY
Address your message via the various contacts given below:
https://twitter.com/hashtag/LaMennais200