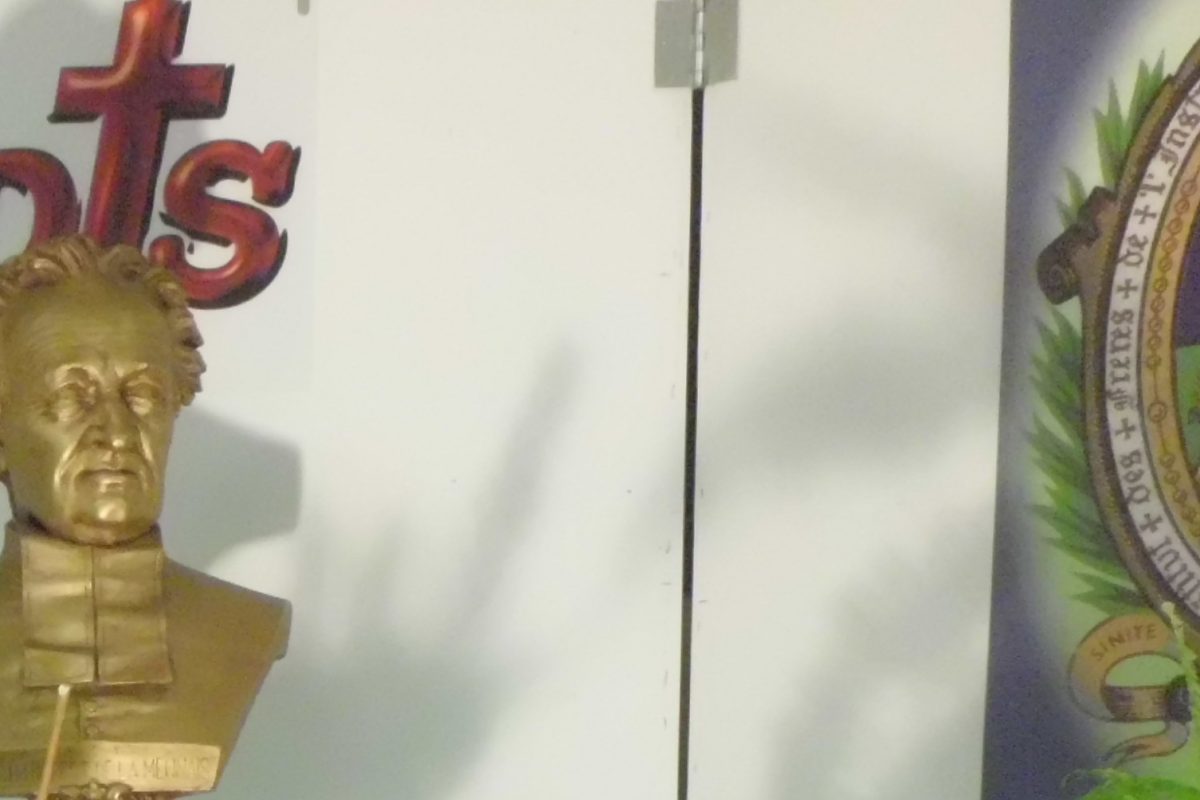 Very numerous events were lived in schools, educational centres, communities, and families during the Mennaisian week from 18th  to 26th  November. Celebrations, solidarity actions, discoveries of the Internationality of the Congregation, sporting events and games, but also cultural creations, shows or meals gave rise to many meetings.
There were so many opportunities to celebrate on the five continents the "belonging" to the international Educational La Mennais Network and to discover or to know better Jean-Marie de la Mennais, Founder of this great work with Gabriel Deshayes.
Echoes of the 26th November at La Prairie, Quebec, Canada.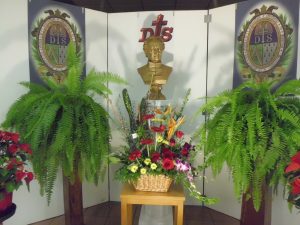 To prepare the Feast of the Father Founder, the days of the Novena included 2 stages: in the morning, prayer with the parishioners who come to celebrate the Eucharist with us and, at the Vespers, a more elaborate prayer-reflection, with leaflets prepared by Bro Robert Smyth.
On the 26th, at dinner, a delegation of the students of JDLM College came to pay tribute to the Brothers of the House: the students revealed the very Mennaisian origin of their College. Several of the Brothers present worked as Managers of the School or as Teachers, in the past
years. For these students, the Mother House in which their College stands is really "the Brothers' House ".
Finally a celebration gathering all the members of the Mennaisian Family of the area gave us the opportunity  to pray together before sharing a festive meal.
Bro Jacques Lemire      Photos: Bro  Merville Gagnon