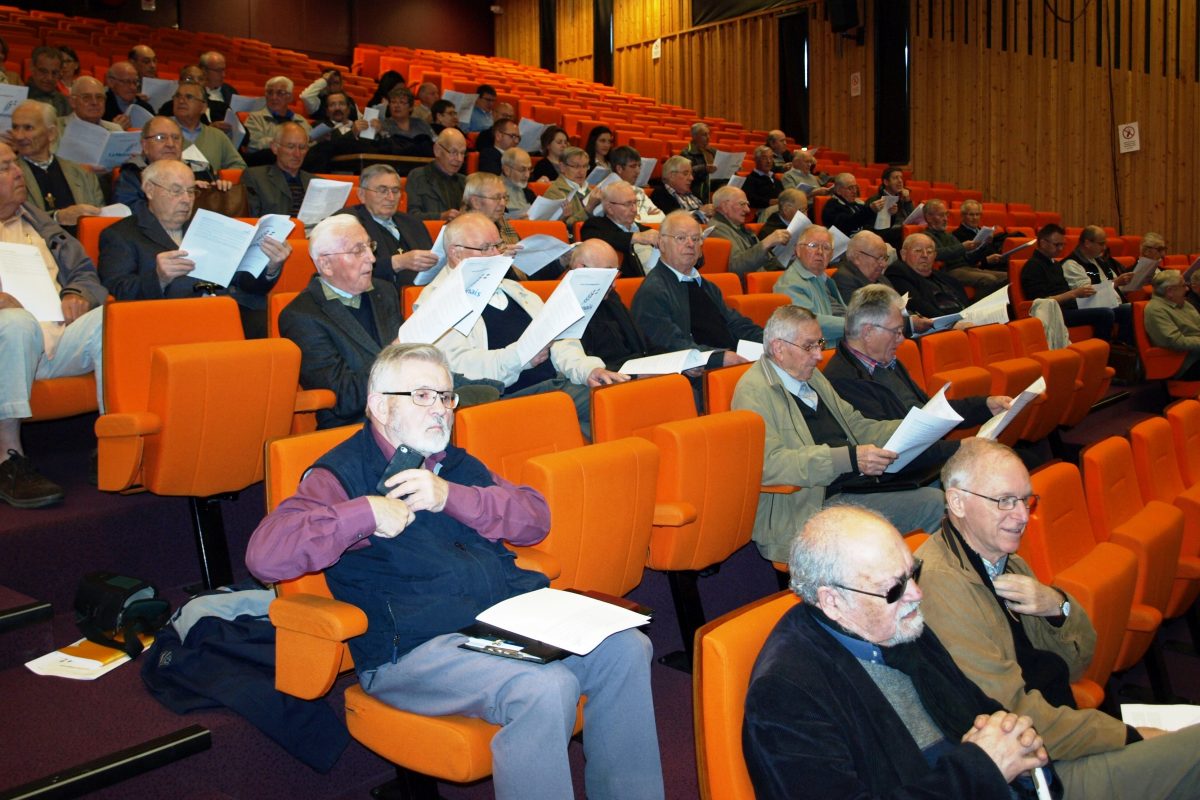 On February 27th and October 22nd last year, the Brothers had already worked in assembly on the realities and the perspectives for the life of the Province. This time, on April 22nd 2017, they invited 20 laymen and two priests to have a dialogue with them to listen and discern what seems important in the evolutions envisaged.
During the meeting lived as an spiritual process and livened up by two people coming from outside the Mennaisian Network – Claire Castellan and Colette Exelmans- some convictions and concerns were expressed, some direct words and interpellations were addressed, and some suggestions and questions to be pursued were made.
The following lines are not meant to provide an account or to synthesise a programme of action, but to give an opportunity to listen to some of the words shared. A direct, real, and sometimes percussive overview of the image of a rare and emotional day.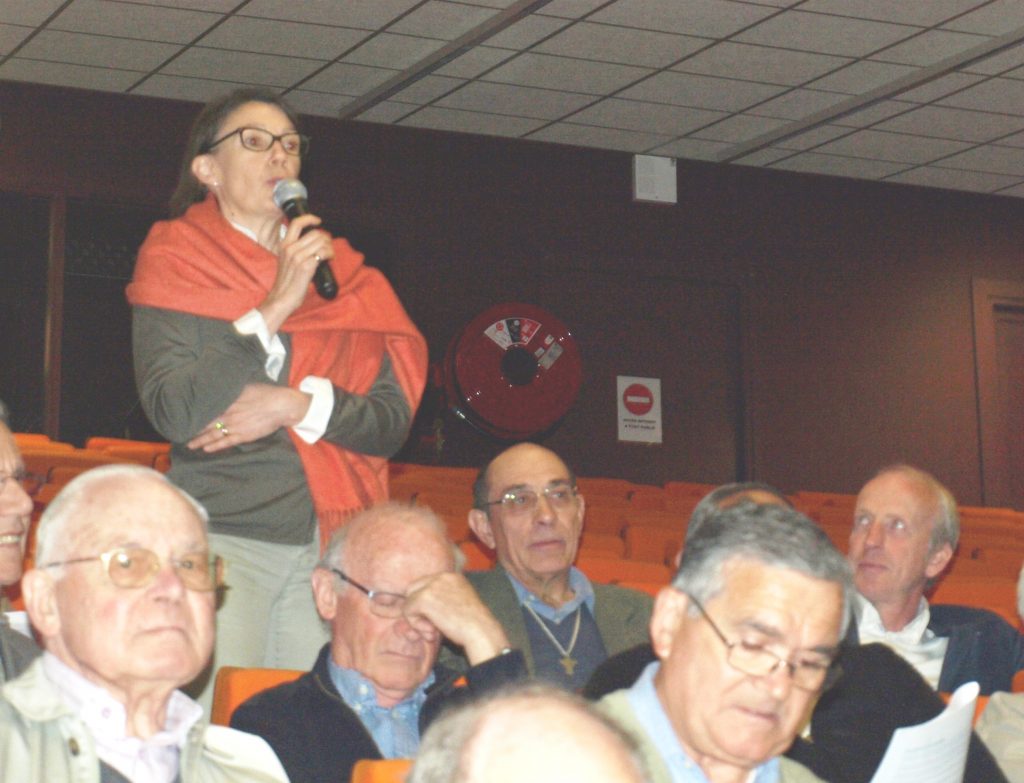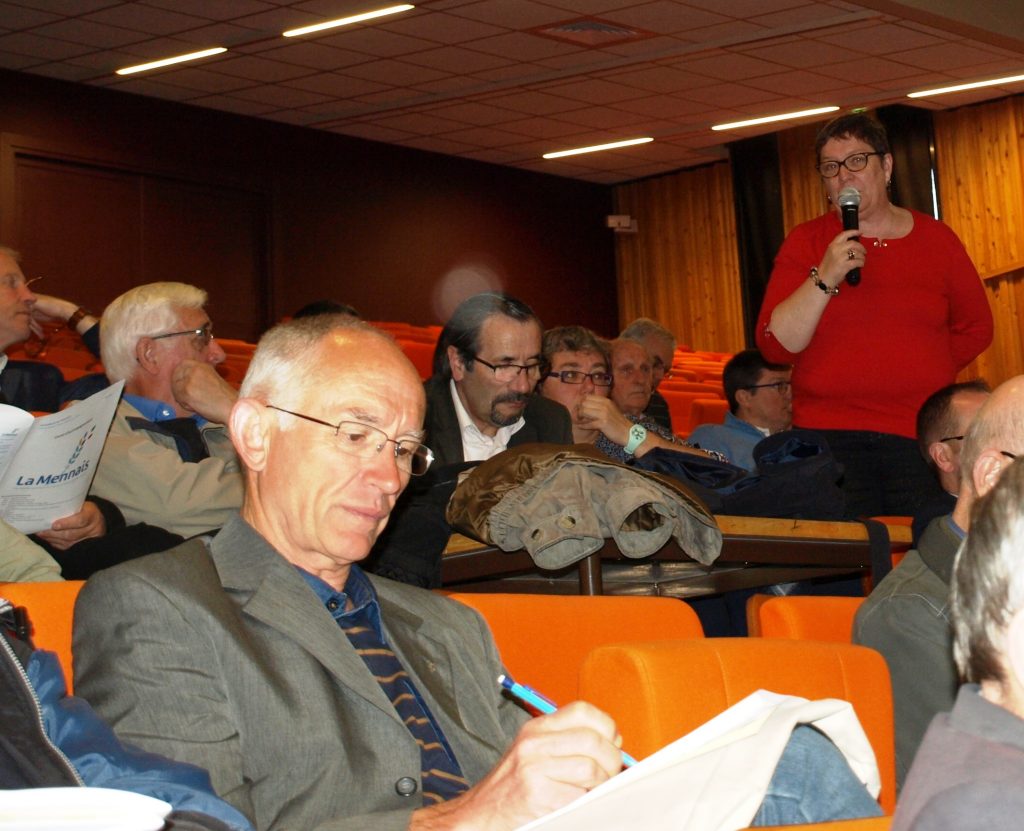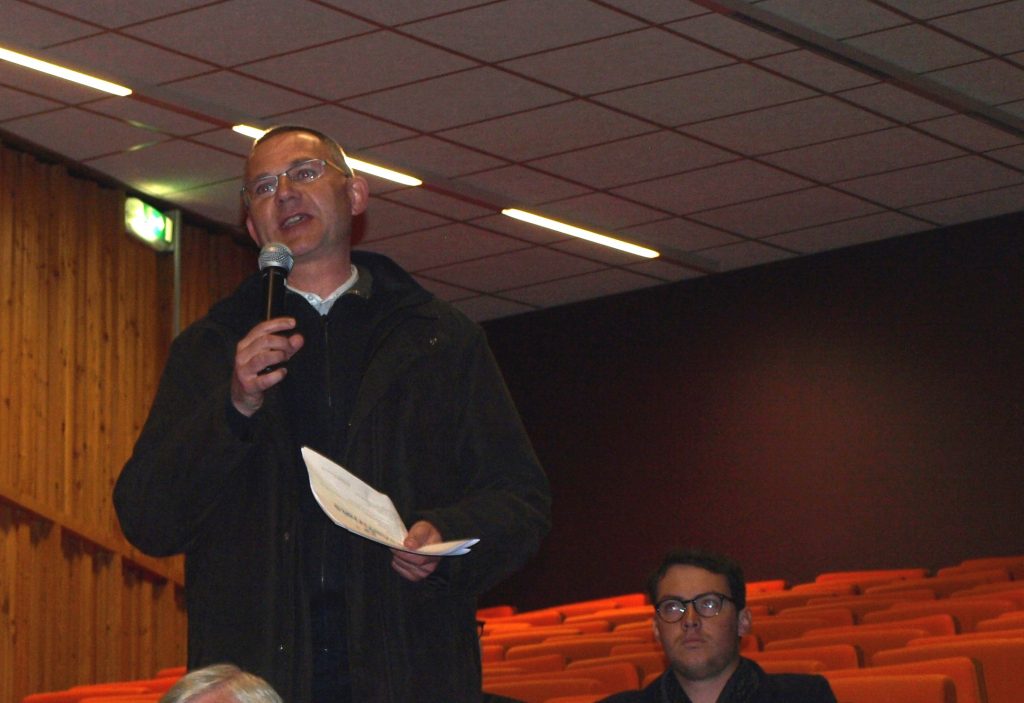 Convictions, concerns
"We want to bring a word of liberation to every young person, especially to those who live difficulties."
"The role of the teacher and guide is crucial. He has to give guidelines to young people, let things be said clearly:  walk with them."
"We are somehow  " young brothers ", in closeness. It is the fraternity which is essential; it is lived by the presence".
"More than 'doing', it is the being that touches, through our lifestyle ."
Laity's words to the Brothers. Questionings
The present laity were eager to address the Brothers, words of very various nature. A red thread could summarise what was expressed:
"Brothers, we love you and we want to continue this educational work with you".
"You dare to share with us your fragilities with truth and we feel your heart which beats." Elisabeth, pastoral ministry.

"you are my 2nd family. Thanks for your courage to question about your future and the courage to face this reality." Marie-Christine, a lay associate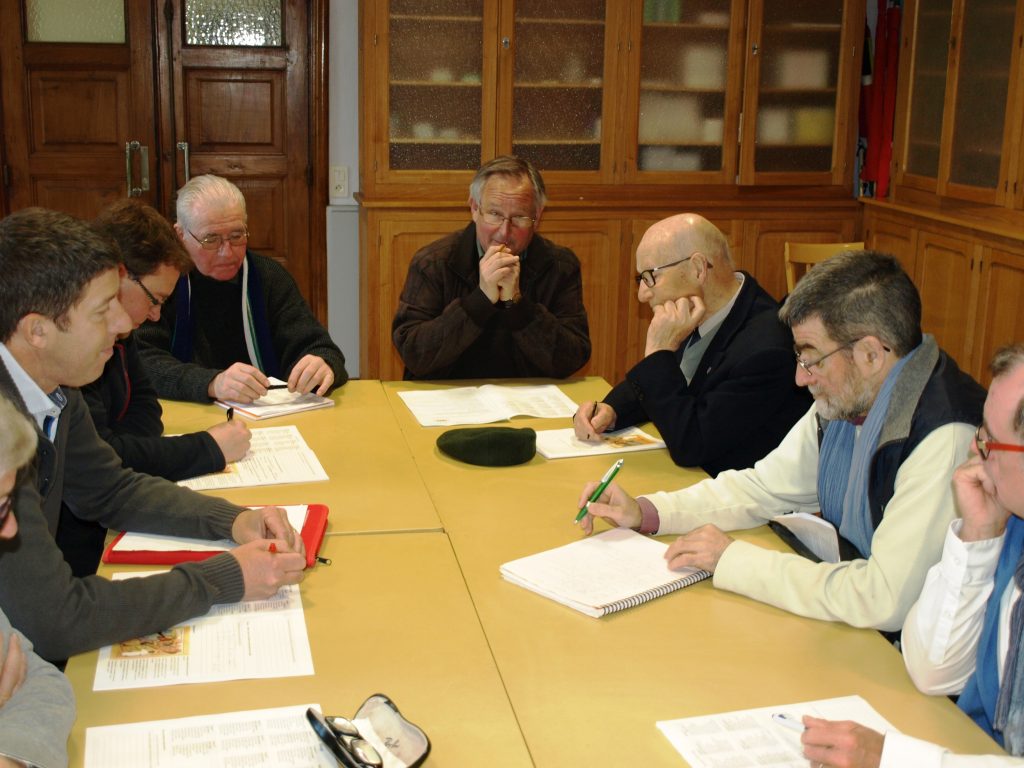 "This Mennaisian educational work is a chance, a force of disconcerting news". François, The Mennaisian Youth
"I express here my gratitude for all what is lived with the young people." Ronan, priest
"I feel a tension between the desire to stay between oneself and the presence to the world. Your mission, your vocation is a particular way of being in the world. Many people want to learn more about it with you. May your life give meaning to ours and vice versa." Bernadette, Pastoral ministry
"Our world lives a spiritual poverty: help us, we need spiritual perspectives. A Brother? A man who walks. A presence to oneself, to the other, to the world, to God. That means life as a gift." Marc, retired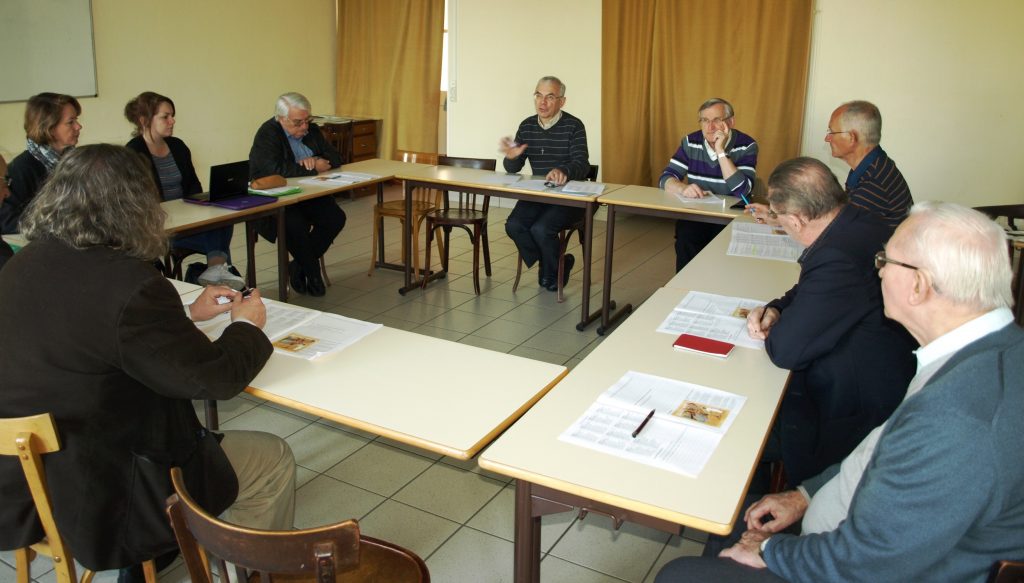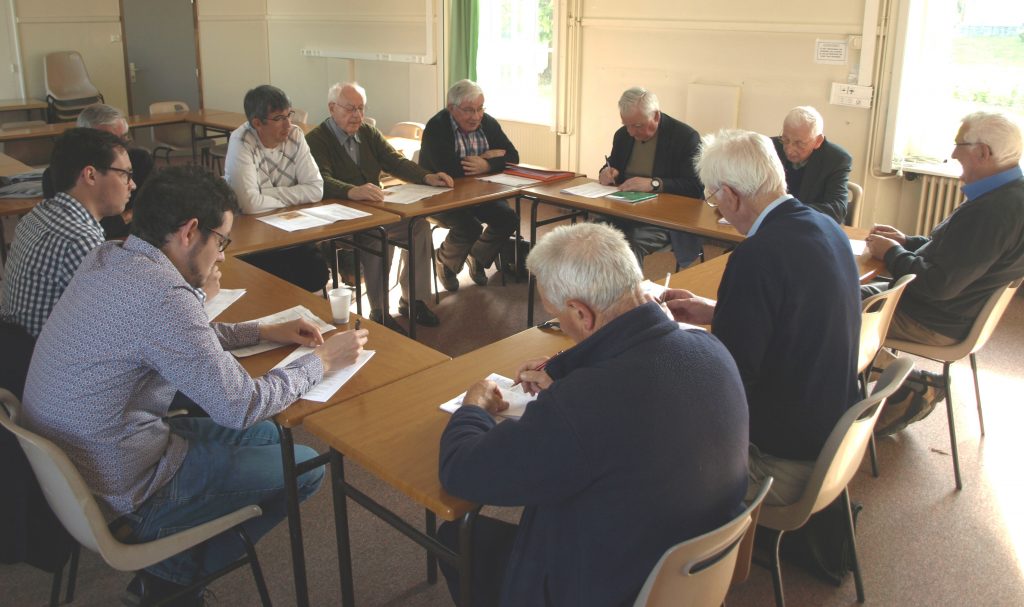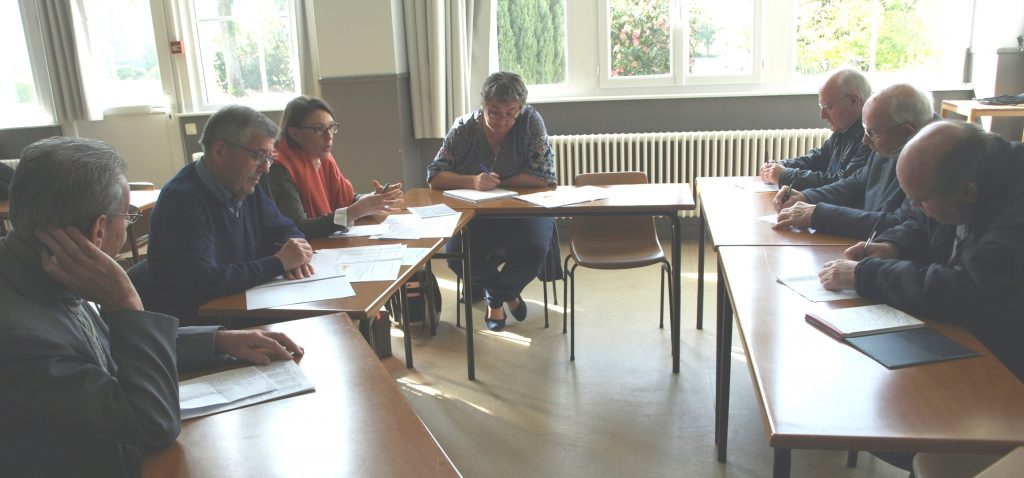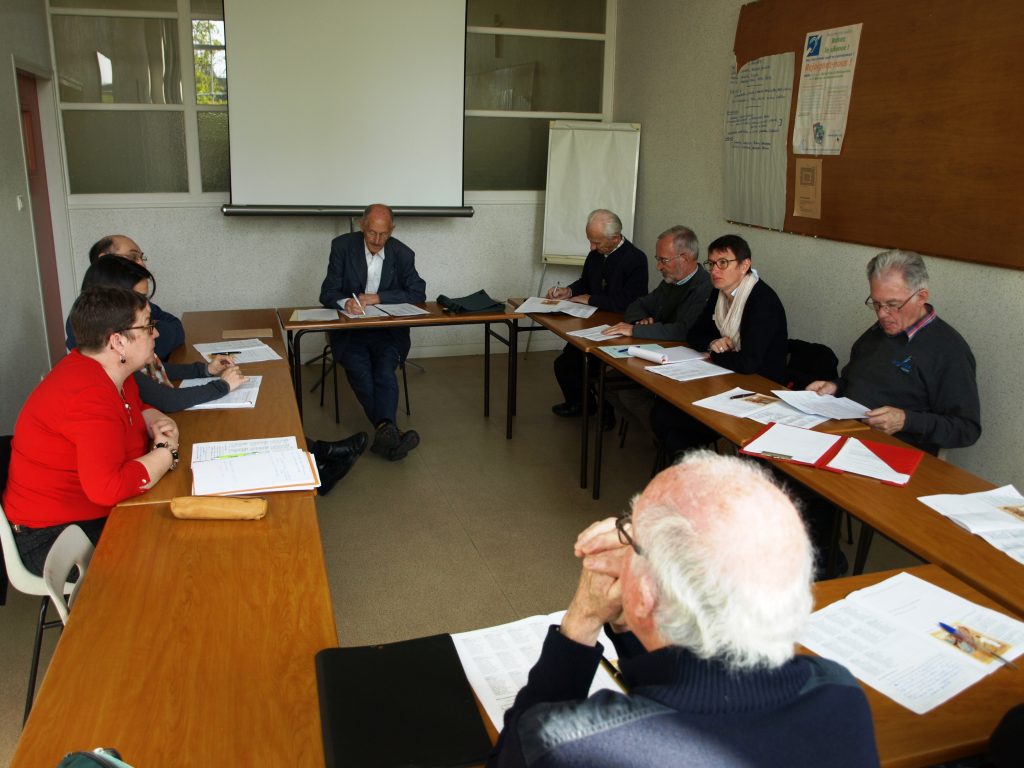 "The Mennaisian spirit has to keep finding answers to the needs for our world" Yvan, priest
"We have a lot to learn from you : continue teaching us the educational brotherhood" Jean-Paul, teacher.
"Elder Brothers: you can think that you have no more role to play with young people: you are mistaken. Besides your prayers, none can say to himself I am not useful any longer. We need each of you. You have things to say, to be passed on, to share." Marie-Christine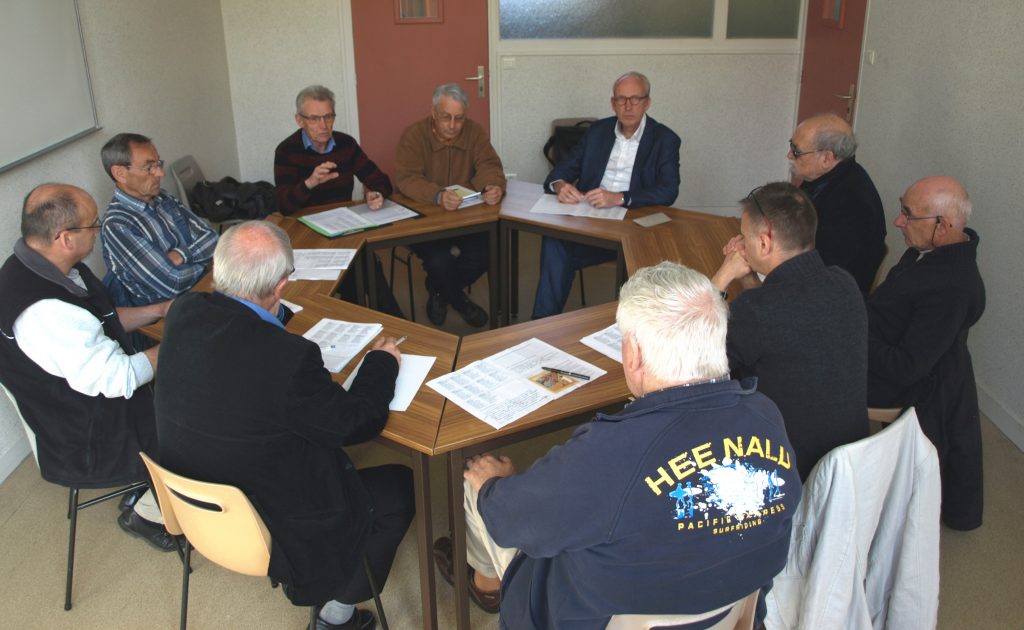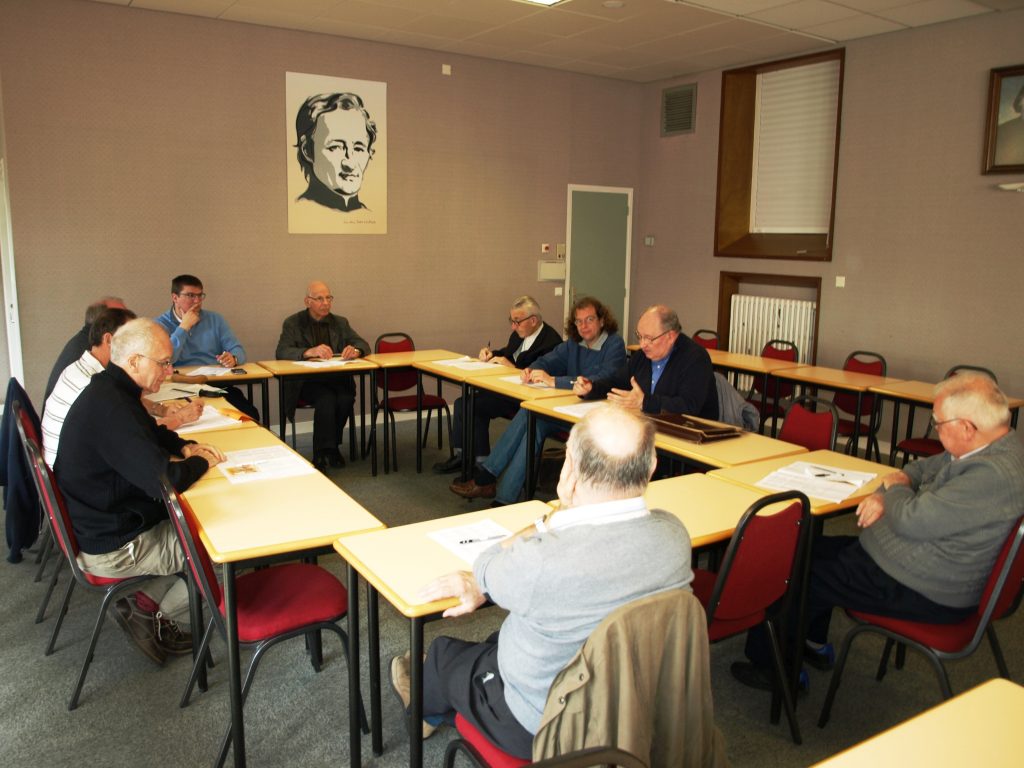 "Brothers are faces and open arms. With you, with the young people, we need to feel, to experiment by taking care of seeing together: who are the smallest in our world?" Fred, director of a health center.
"Brothers: you are not visible! We do not know who you are; we do not know that you are Brothers. Show us that you are Brothers, that we can identify you. We need marks and signs. You are too humble. Priests and monks are recognisable: show that you are Brothers!" Marie-Christine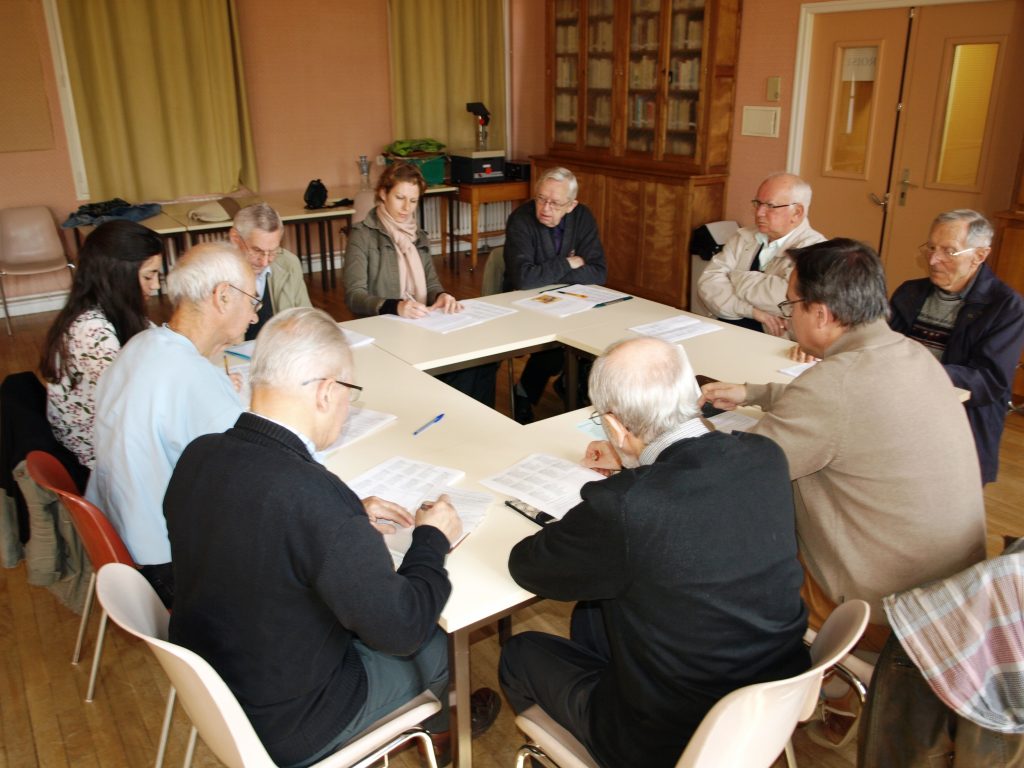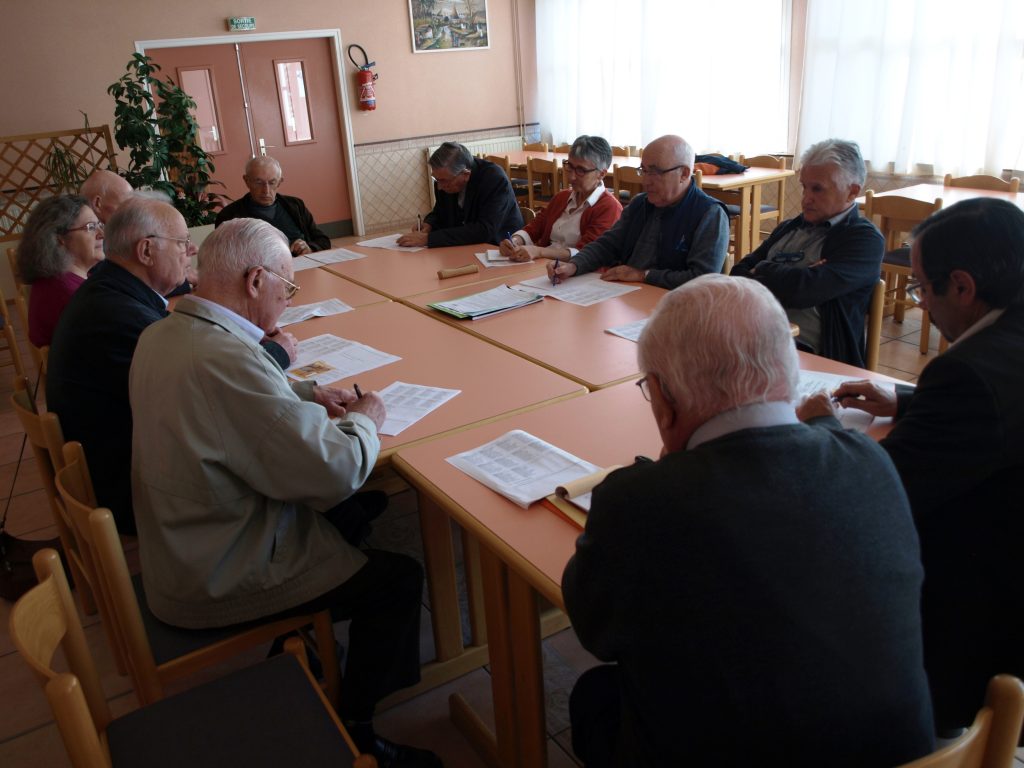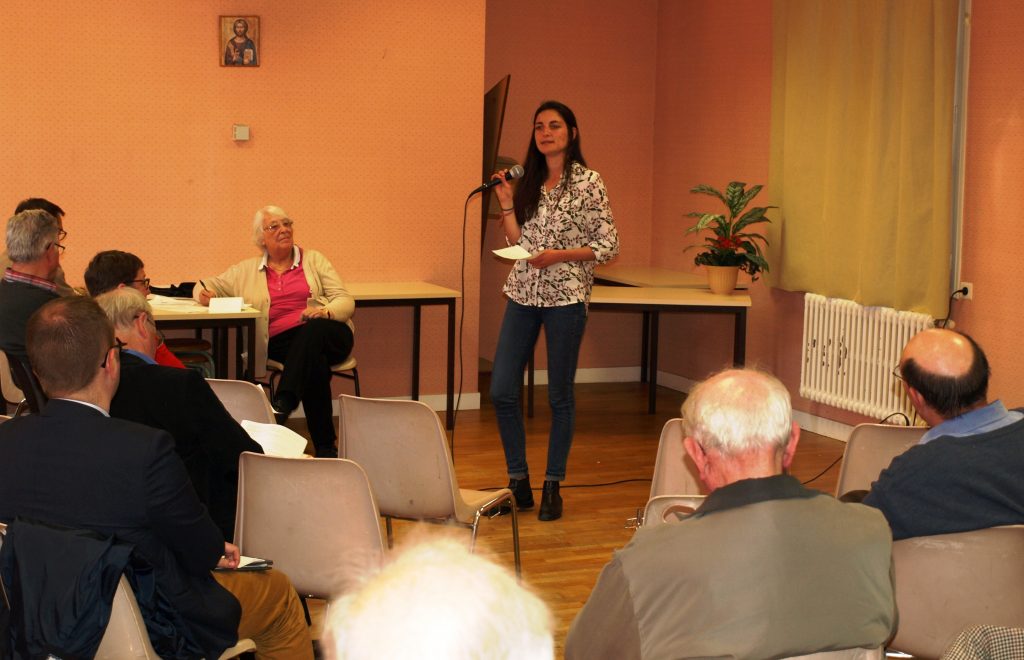 "With you, let us look for solutions to improve the lot of the most fragile, to reveal the talents of the people and help them to develop a self esteem". Annie, president Ogec
Some concrete proposals
"Come to pray once a month in our school, it is an invitation, even if you are more than 80 years old!" Valéry, Headmistress
"We would like to go to meet you with young schoolchildren of colleges or secondary schools, to taste your conviviality and benevolence". Lydie, teacher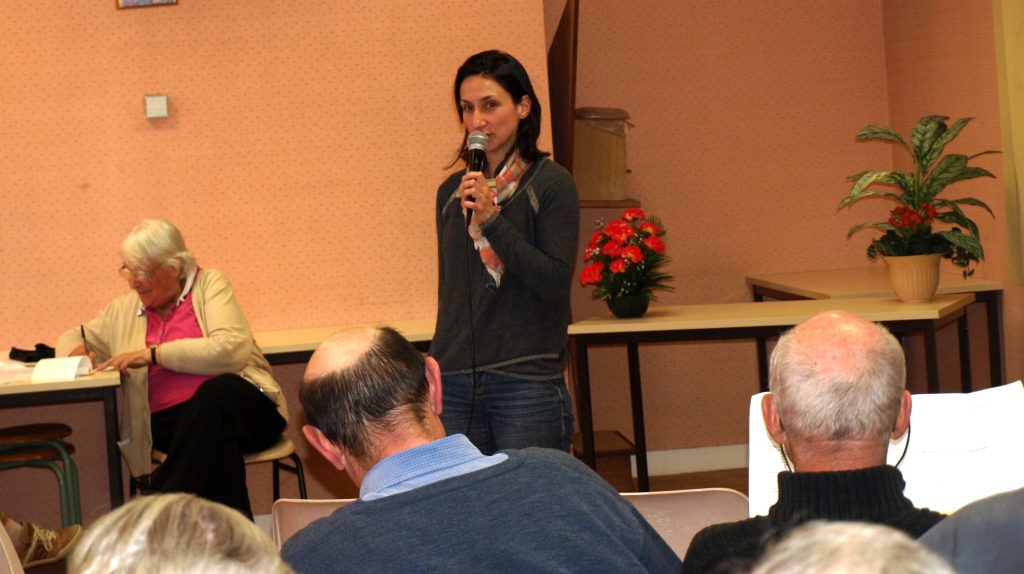 "Why not any animations with the young boys and girls on Wednesday afternoon, support and animation of teams of Christians in parishes, and a common life between Brothers and priests?" Yvan, priest
"Why not to couple a school with a community which prays for the intentions sent by the school"
 Questions to be pursued
"Don't we have a particular role with adults today? How can we inspire adults to experience this fraternity with the children?"
"As Brothers we feel powerless considering our age or considering our absence from the schools, we need to be encouraged."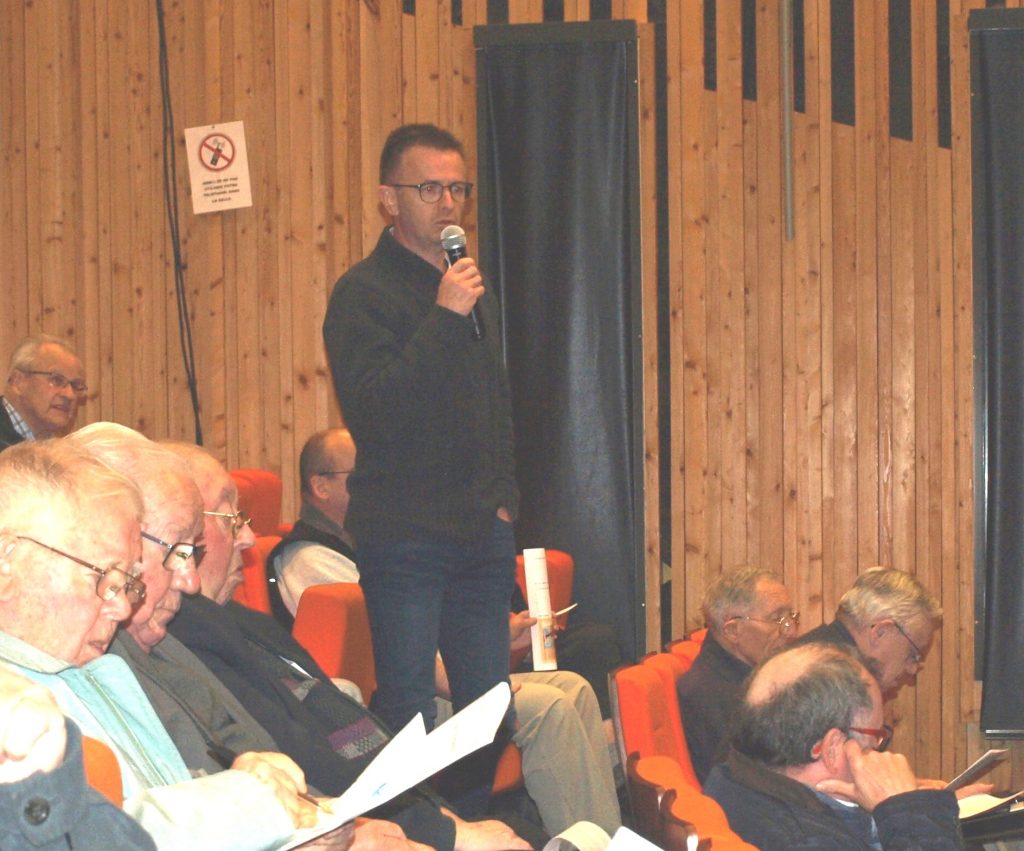 "To work on the development of Brothers' vocations is important, and to work to feed Mennaisian laymen's vocations too. We expect too much from the Brothers."
"How to build community projects between Brothers and Laity?"
"What role, what visibility, what influence for a community?"