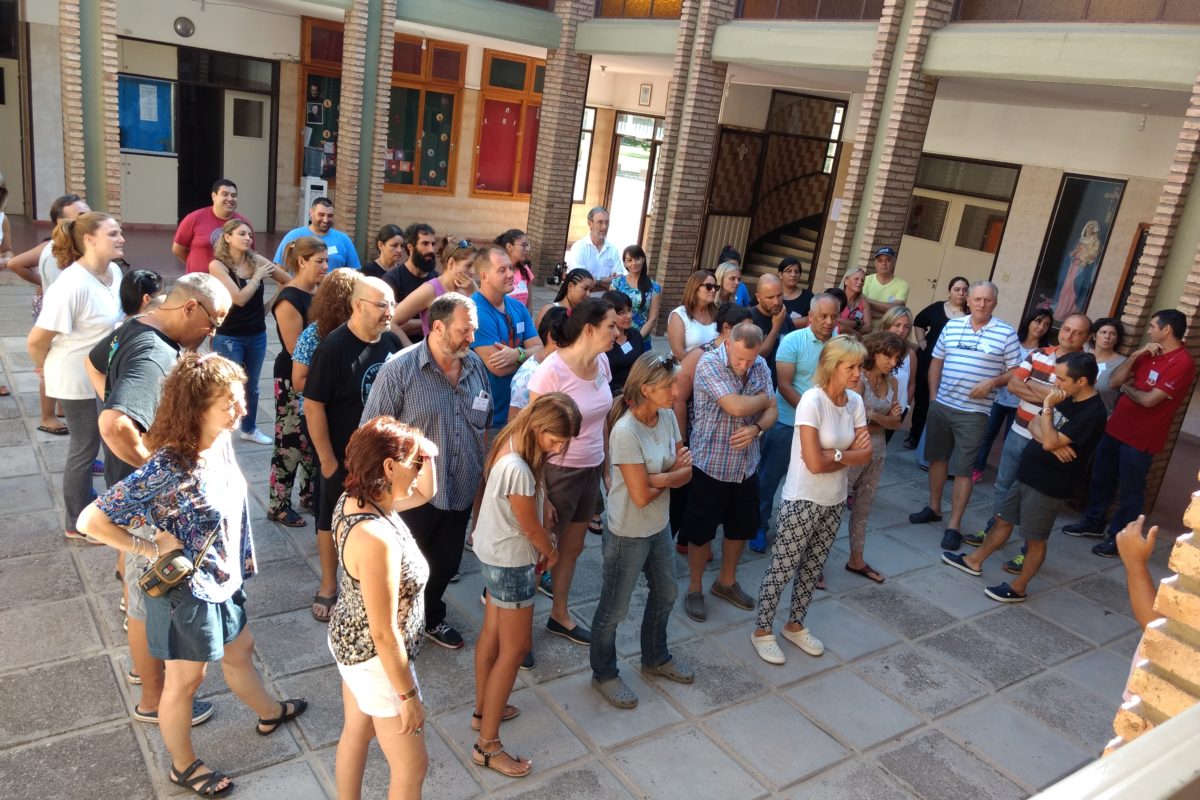 Educational teams from Argentina, Uruguay and Chile met at Bialet Massé from the 2nd  to the 5th February  2018 to live the 15th "Joint Mennaisian Formation Session".."It was a very special ongoing formation session. Some educators from the two Mennaisian schools in Chile were with us. It was the third time that Chilean educators took part in this kind of event.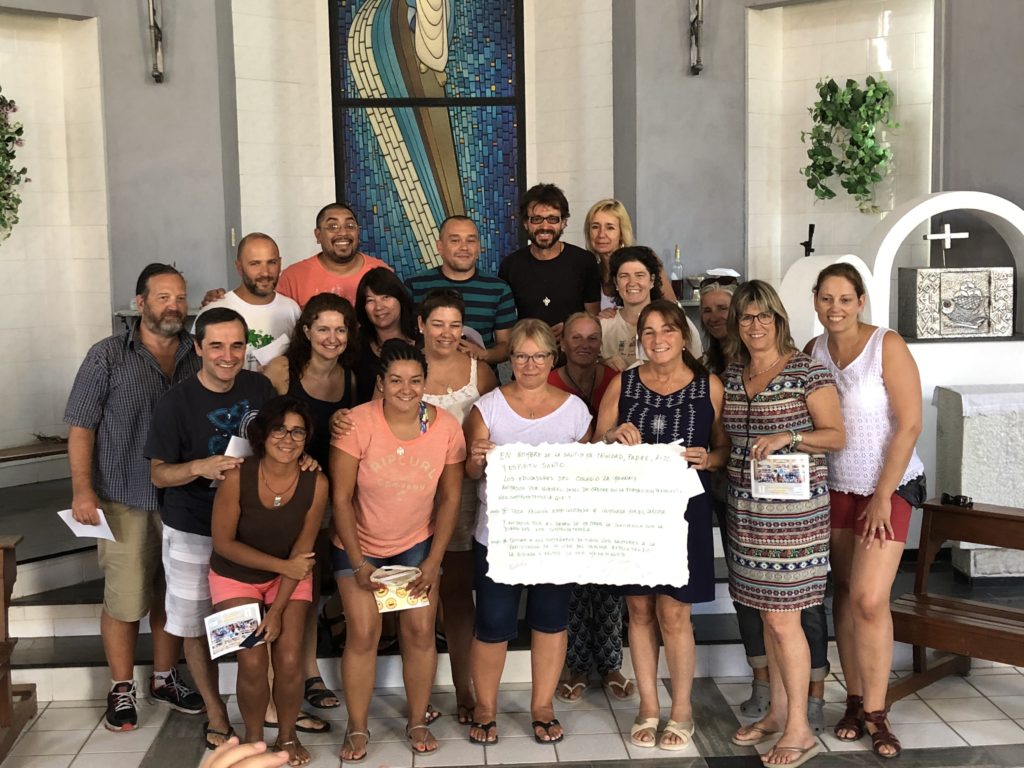 That was a beautiful experience. The reunion made our hearts leap for joy, and so did the bright sunshine.
The central theme was the TABLE. We reflected on Jesus' TABLE  and his relationship with the various guests (Pharisees, publicans and disciples). We deduced some pedagogical consequences. We have also highlighted Jesus' TABLES  by updating them regarding the educators' role in the school context .
It was a day of joyful celebrations. We made grateful memory of the passage of God in the Mennaisian school. And, as on all 15th anniversary birthdays in our culture, there was a  special cake and the waltz dance.