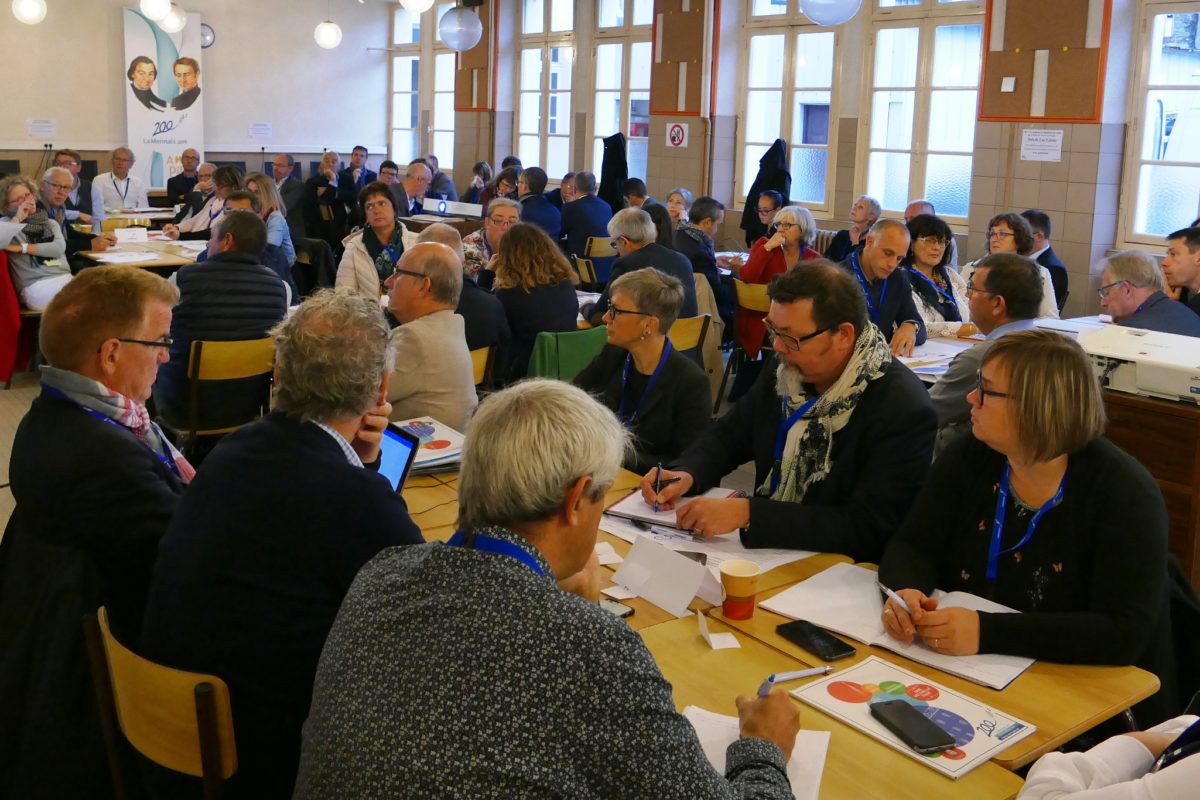 A Leadership course: To see the perspectives of the Mennaisian Network in 5 years time and to identify what constitute the energies of a Mennaisian Head teacher and what he is called upon to do with what realities and towards which perspectives.
It is the road map of this annual meeting of brotherhood, of resourcing and deepening.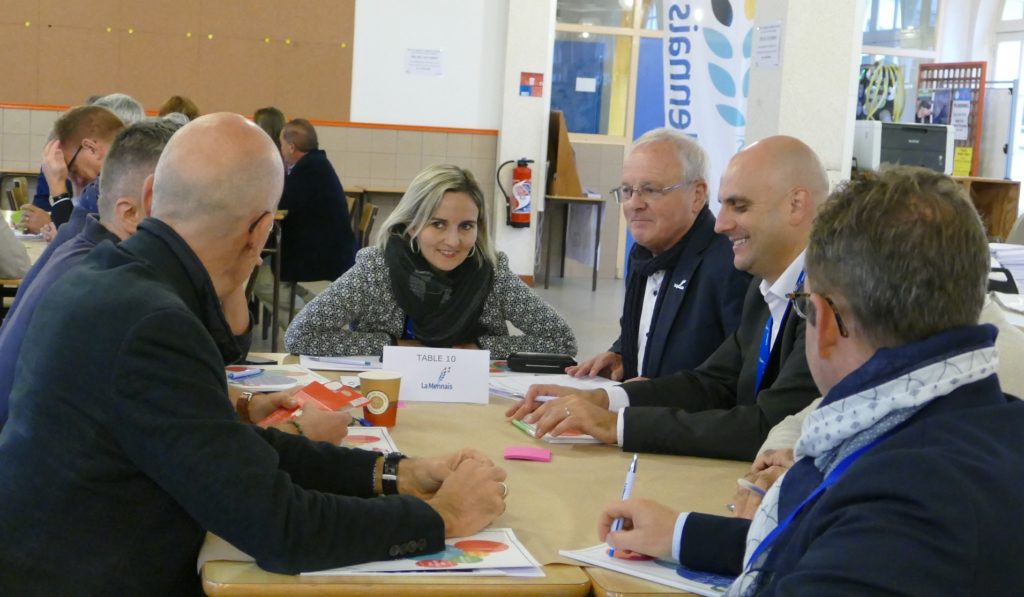 Such are the three ingredients of these 2 days lived by the Head teachers of the International Mennaisian Educational Network.
This new edition is lived currently on October 22nd and 23rd at the Mother House of the Brothers, in Ploërmel, France and at the La Mennais Secondary School.
To reread his practices of manager, of decision-maker, it is the opportunity to go back to the source: to give a direction, to give sense, to open horizons, by taking care of beings, of children  and young people.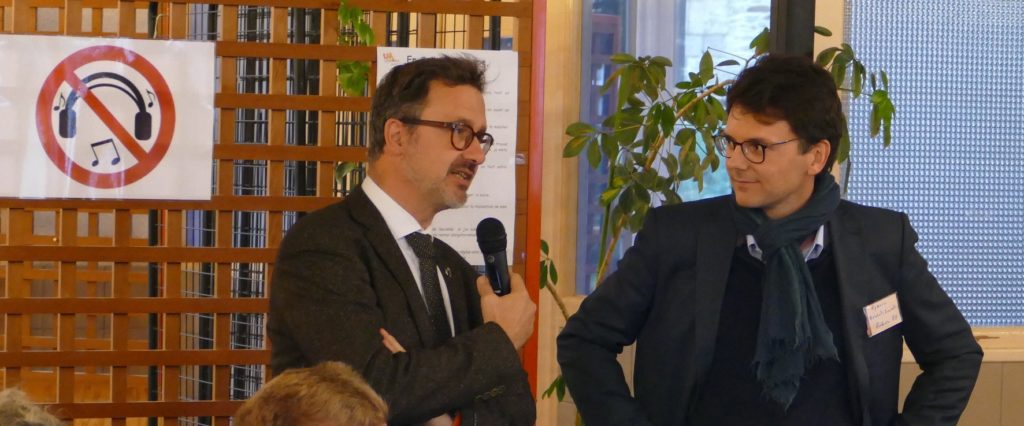 Christophe Schieste, delegate of the Marist Tutelle and Eymeric Brunet-Lecomte, consultant at Ecclesia RH accompany 76 head teachers all along the workshops, contributions, and roundtables.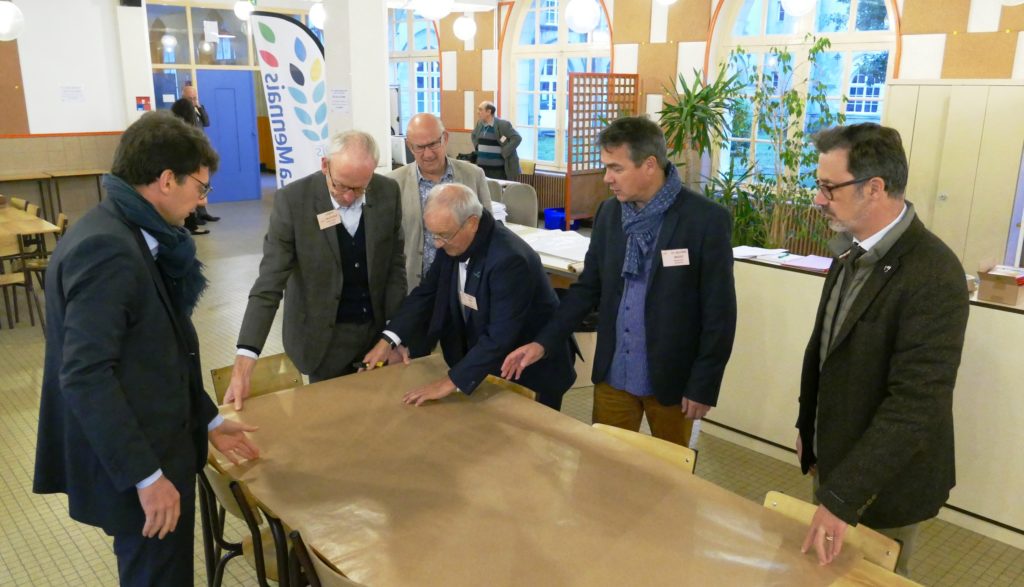 These two days were as usual built by the team of the Tutelle, members of which are Bros Louis Séité, Thierry Beauplet, Messrs Joseph Fauchoux, Loïc Le Touzo, Ronan Cariou and the contribution of the project leaders: Mrs Bernadette Petton, Bro Olivier Migot and Mr.François Péron.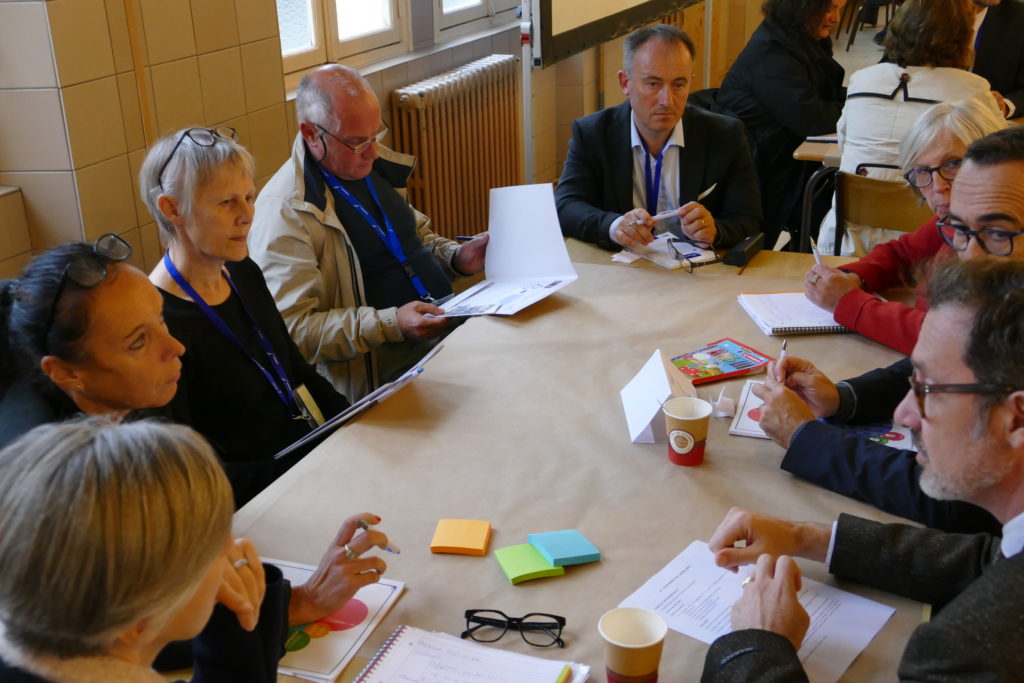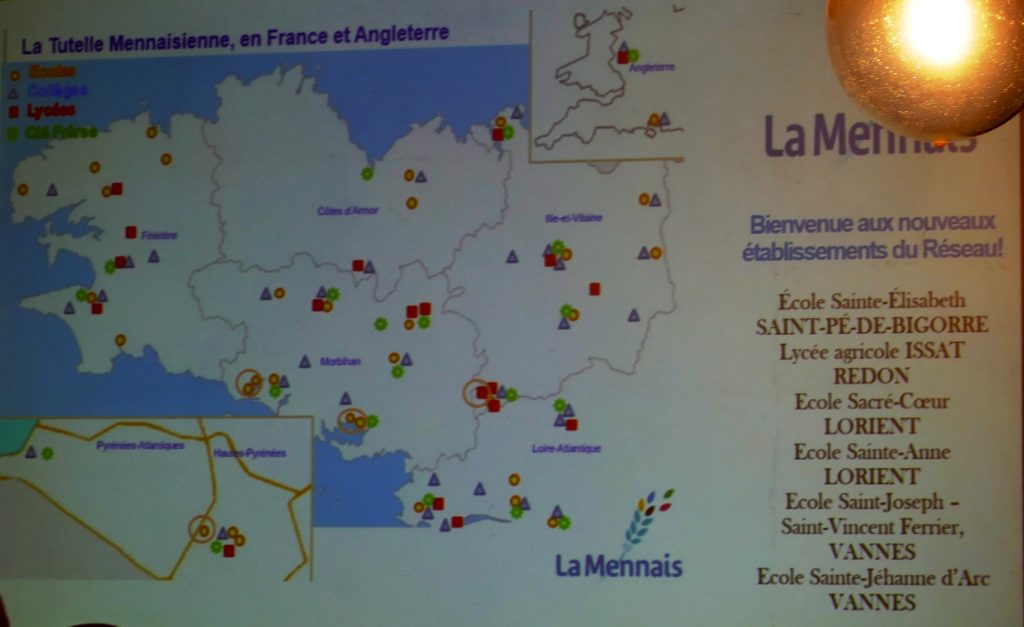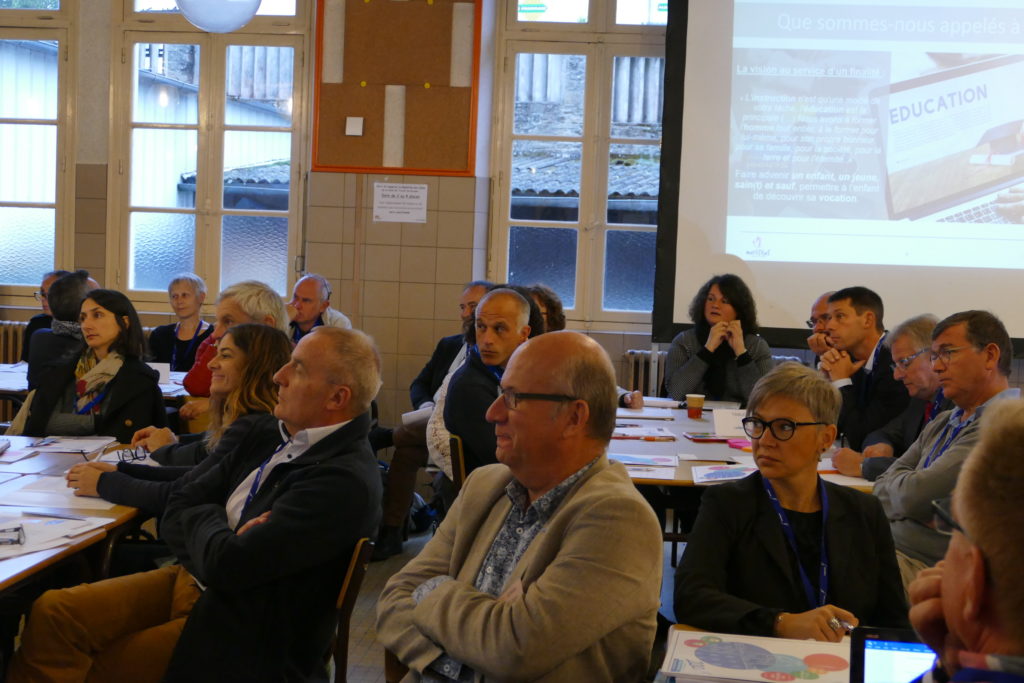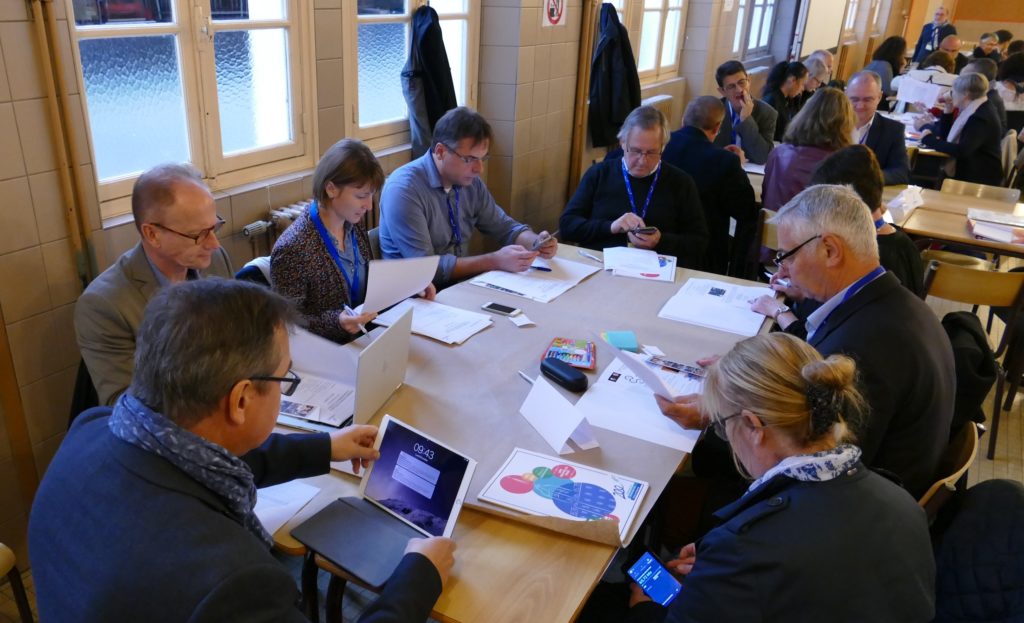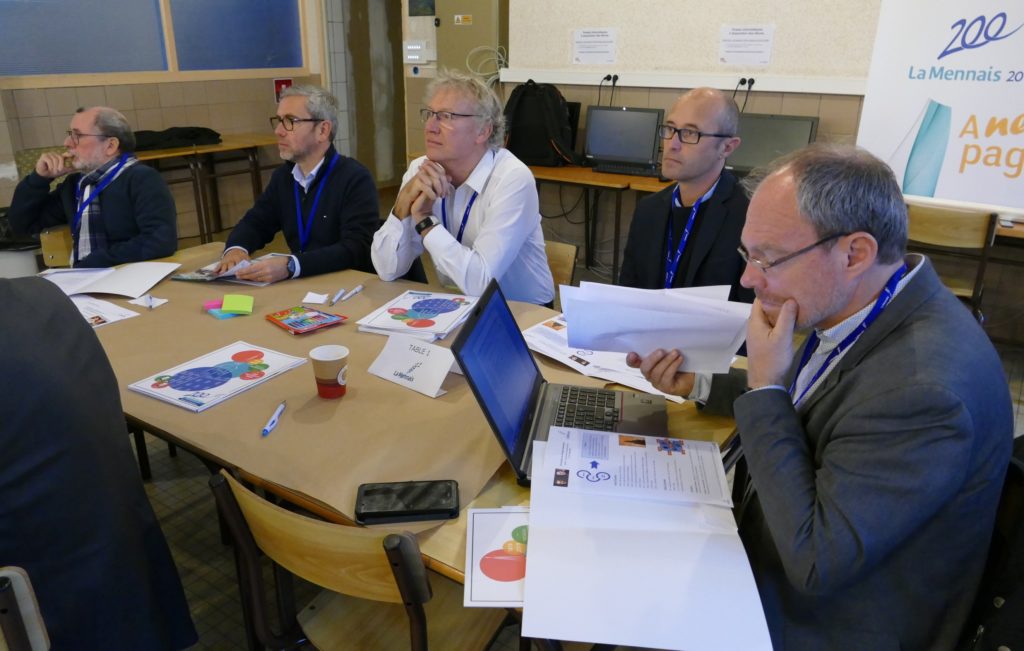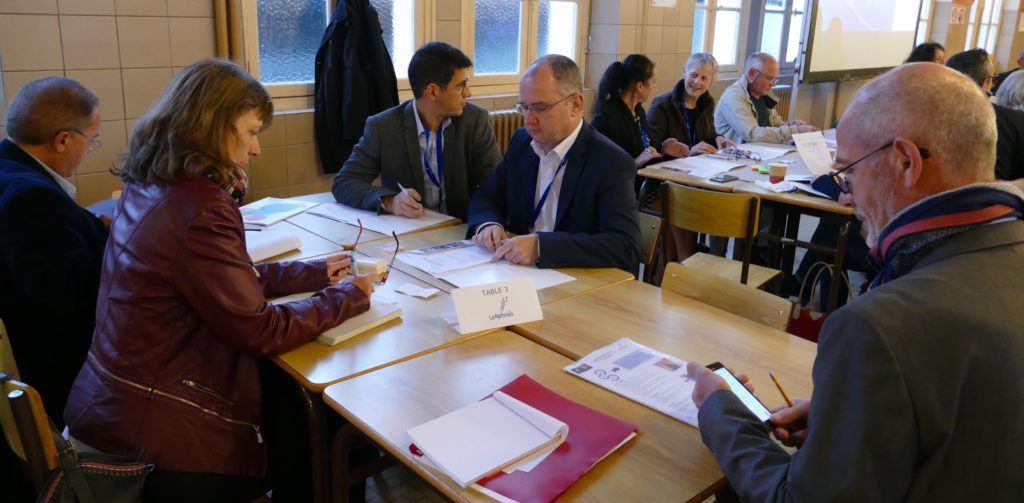 On Tuesday, the works continue on the review of practices.
This day is also the opportunity of the presentation of calls for projects in schools about the Bicentenary which is going to start in 2019 and to continue in 2020.
It is also the opportunity to realise a zoom on a new educational creation of the Mennaisian Network: the Village of the Sources of Armorique. Based in Finistère and doubtless called to be also born somewhere else. Inspired by Quebec where 5 Villages were founded, the ambition of this Village is to welcome classes with their teachers for 2 days and to cultivate together the quality of the relations in the class by putting the accent on the self-confidence and the self-respect, in connection with the others.
Contact : vdsa@association-estival.fr  / Pascale FLOC'H – Francois PERON
https://www.facebook.com/villagedessourcesbretagne/