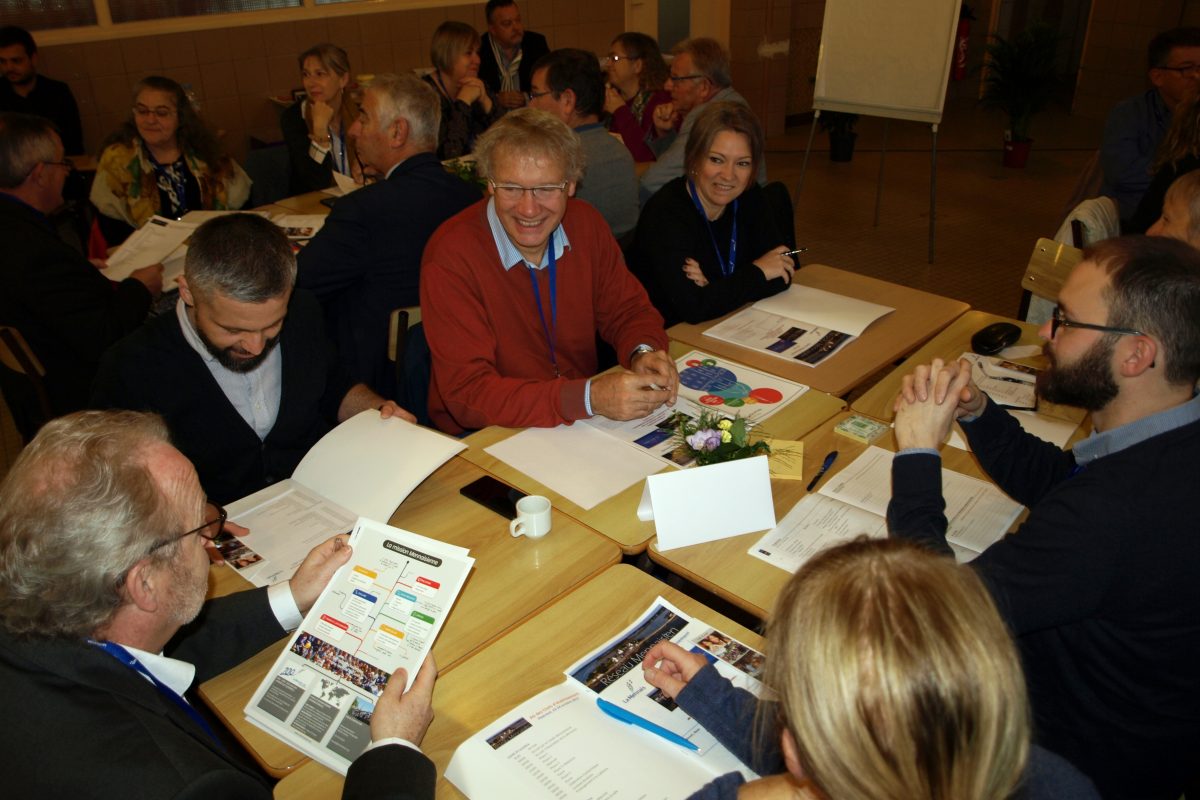 "The journey is made by walking. The La Mennais spirit is not primarily a content or a discourse on the right way of doing things. It is above all a practice. "
It is in this state of mind that 70 Head Teachers of the international Educational Mennaisian Network of France are gathered at the Mother House of Ploërmel from  Monday to Tuesday for a formation session at the invitation of the Supervisory Management Committee made up of Mennaisian Brothers.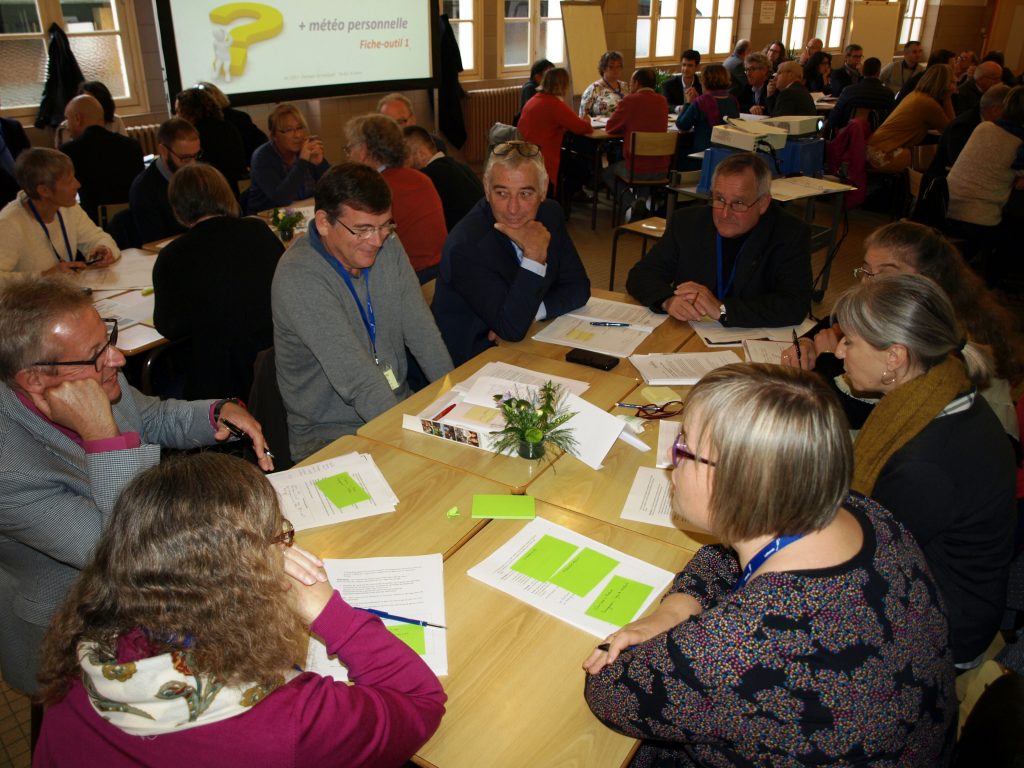 "To live an educational culture at the heart of our Head Teachers  practices " is the thread of these two days alternating workshops, clarifications, speakers, testimonies … all in a friendly atmosphere.
7 significant aspects of the La Mennais educational policy are experienced in the form of games, exchanges, and animation groups.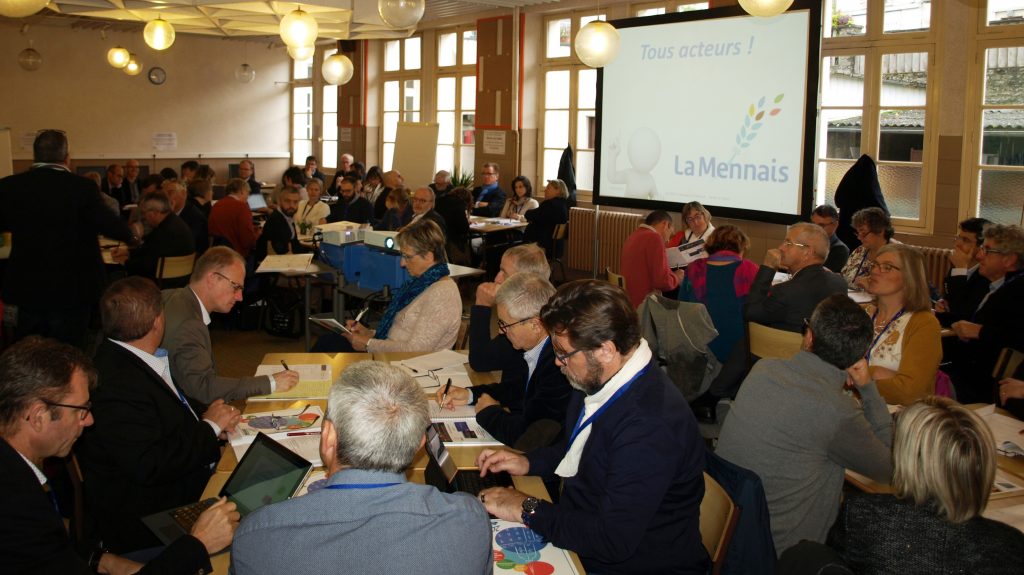 The animation is provided by the Tandem company led by Erick Beck in connection with the tutelage team composed of Brothers: Louis SEITE, Thierry BEAUPLET, Olivier MIGOT, Messrs. Joseph FAUCHOUX, Loïc LE TOUZO, Ronan CARIOU, François PERON, and Mrs. Bernadette PETTON