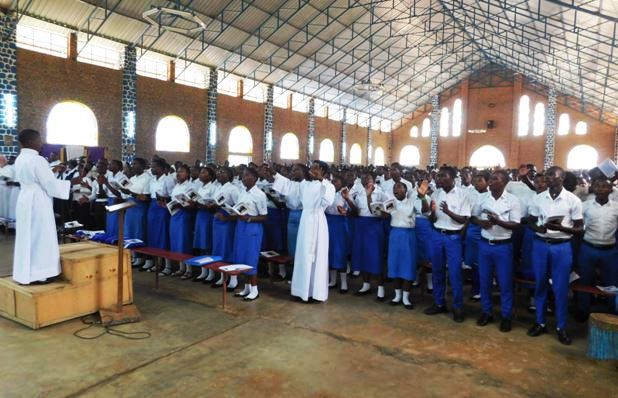 The students from the TTC Normal School were very present during the celebration.
Popular Liesse in Kirambo this 14th day of September, 2019! The Congregation of the Brothers of Christian Instruction – La Mennais Brothers – welcomes the perpetual Vows of 4 Brothers, in the presence of young adults from ENP / TTC Jean de la Mennais of Kirambo, parishioners, and members of other congregations …
It is about 4 Brothers coming from Rwanda: the Bros. MBARUSHIMANA Jean Marie Vianney, HABIMANA Damien, TURIKUMWE Fulgence and RINGUYENEZA Vital.
The main celebrant was the Bishop of the Diocese of RUHENGERI, Vincent HARILIMANA, with his counterpart Anaclet MWUMVANEZA, from theDiocese of NYUNDO.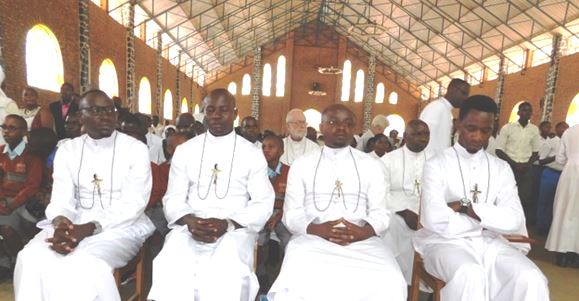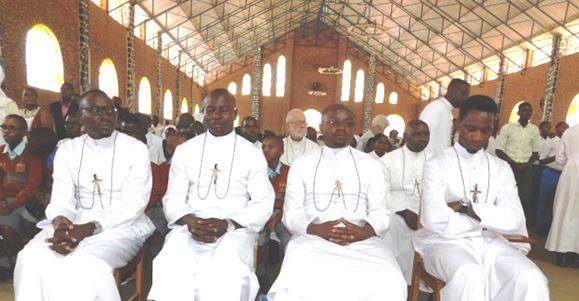 The Vows were received by Brother Pascal MBOLINGABA, Visitor of the District of Saint John Paul II Central Africa-Rwanda-Congo.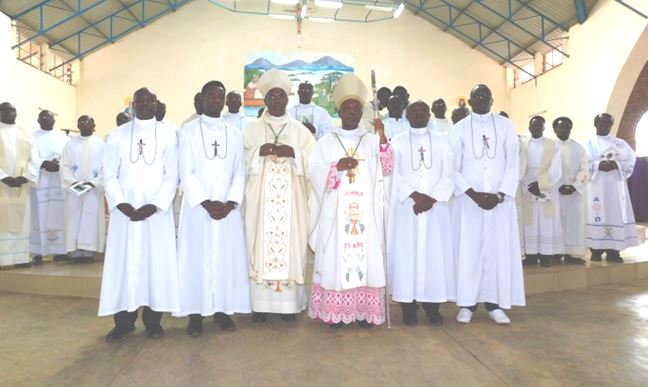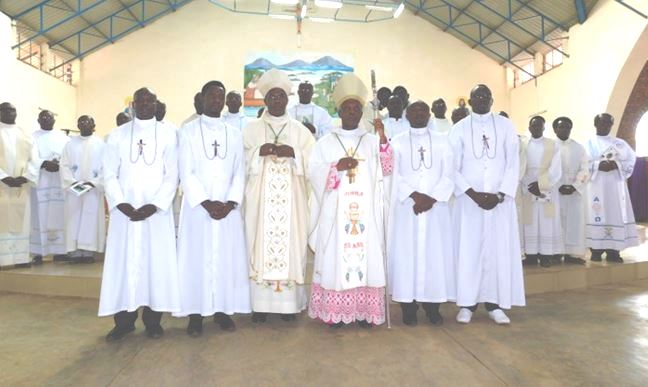 It is a year full of events for the District since the 50th anniversary of the presence of the Brothers in Congo DRC will be celebrated on the 23rd November, at Dungu.
Information:  Bro.. Fulgence Turikumwe, F. André Bilodeau.