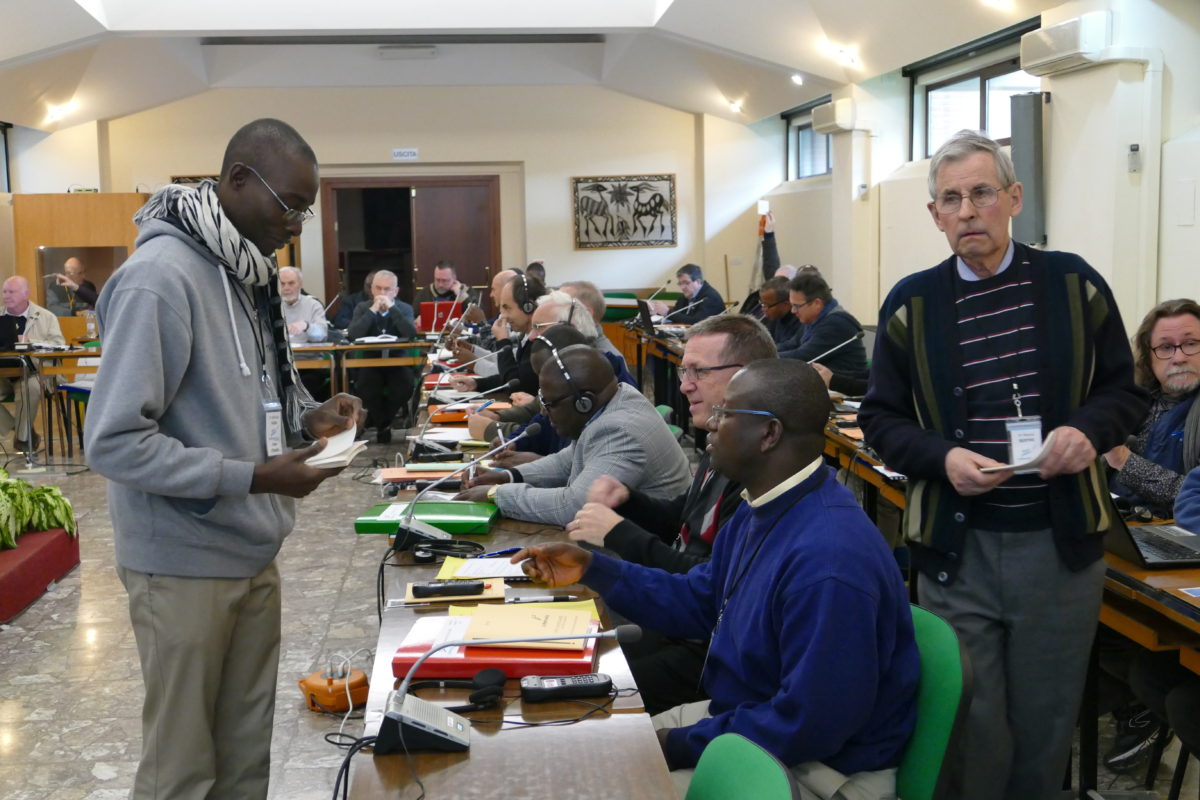 Here is the composition of the Central Commission of the Chapter.
It was composed following elections to which the Brothers proceeded by secret ballot.
The animator of the Chapter is Bro. Gildas PRIGENT, of French origin. This is the third time he is fulfilling such a service.
The two moderators are: Bro. Mario HOULE, of Canadian origin, moderator for the second time
and Bro. Vincent SSEKATE, of Ugandan origin who provides this service for the first time.
The two elected scrutineers are: Bros Daniel CARON and Marcellin PERRON.
The secretary-elect is: Bro. Hervé ASSE.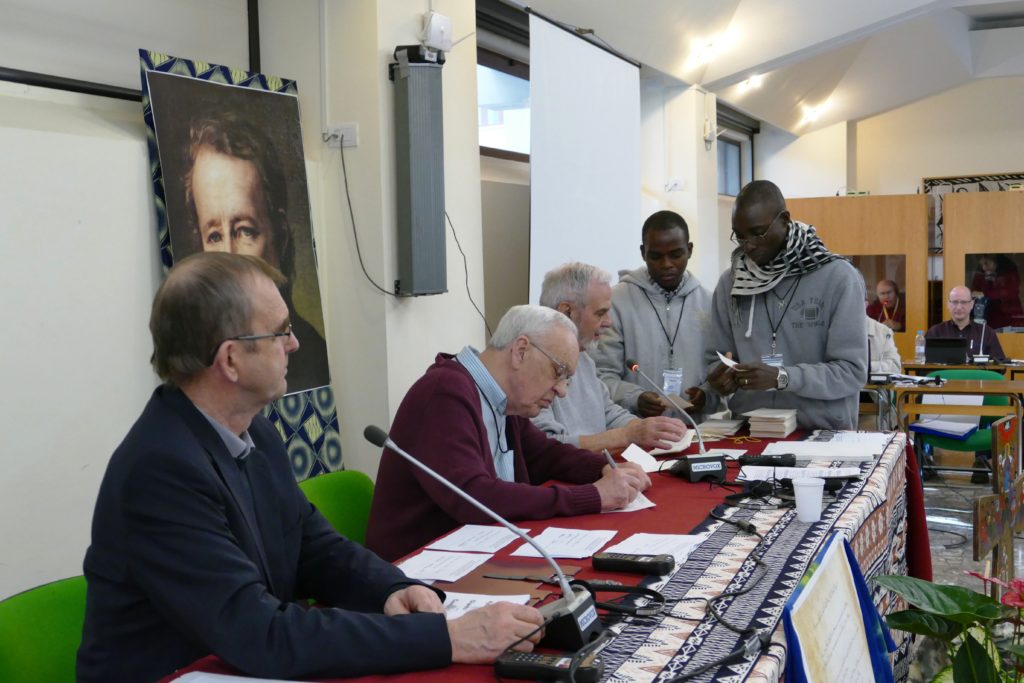 5 Commissions were also constituted according to the languages used: two in French, two in English and one in Spanish.
Here are the elected presidents and secretaries:
Commission 1: Bro. Hervé ZAMOR, president; secretary: Bro. Pierre BERTHE
Commission 2: Bro. Guillermo DAVILA, president; secretary: Bro. James HAYES
Commission 3: Bro. Benito ZAMPEDRI, president; secretary: Bro. Yvon DENIAUD
Commission 4: Bro. Thierry BEAUPLET, president; secretary: Bro. Jean de la Croix LARE
Commission 5: Bro. Jean-Paul PEUZE, president; secretary: Bro. Pius OCHO,
The members of the central commission will meet for the first time this Sunday evening.