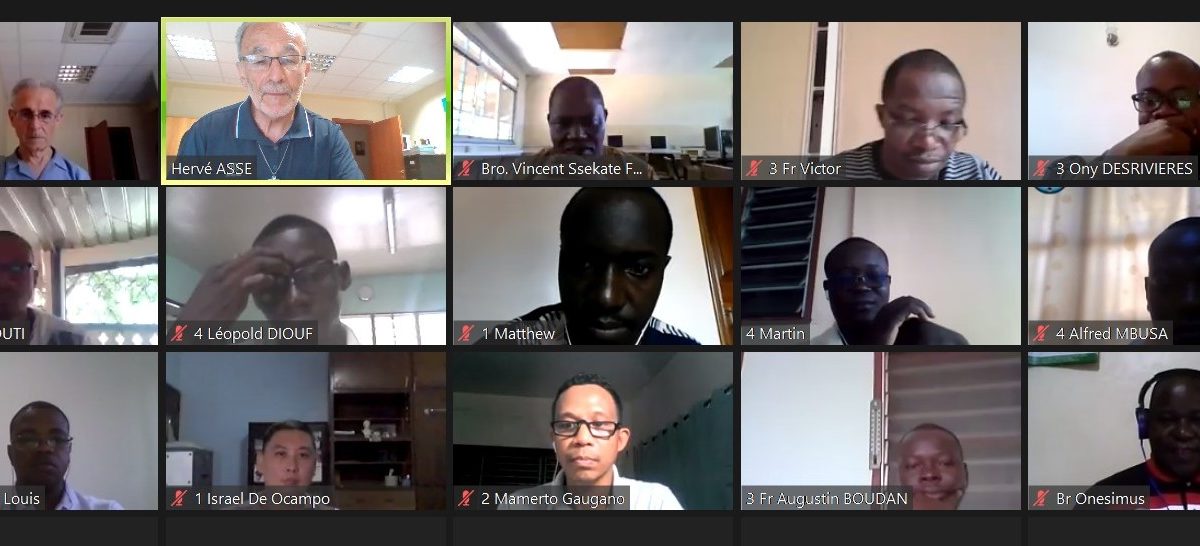 A session in Ploërmel was to take place over a month for 22 young Brothers who had recently pronounced their Perpetual Vows in the Congregation, or who would do so in the coming months. But the health situation decided otherwise.
From Asia, West Africa, Central Africa, East Africa and Haiti, this virtual session was first an opportunity to meet for those who had lived together one part of their Initial formation, but it was also an opportunity to meet new faces of young Brothers who are dedicated to the Mission of Education ofchildren and young people in the various corners of our World.
The accompaniment and Formation Team was itself dispersed, since Brothers Joseph Bellanger and Hervé Asse were in Rome, and Brother Vincent Ssekate was in Tanzania. An Online Session is always subject to the vagaries of the Internet: difficulty of connections, power failures, insufficient speed, etc. However, all along the Week, the Session went well.
Every day from July 26th  to August 1st , the Brothers met at 12:00 (Rome time!) – which was 6:00 am for Haiti and 6:00 pm in Indonesia! The first day, was an introduction of member, and to launch a first theme for reflection. Then  the following days, the young Brothers took time in groups to deepen the theme developed the day before. This was followed by a time of sharing of the 4 groups. Another topic of reflection was then introduced by one of the facilitators.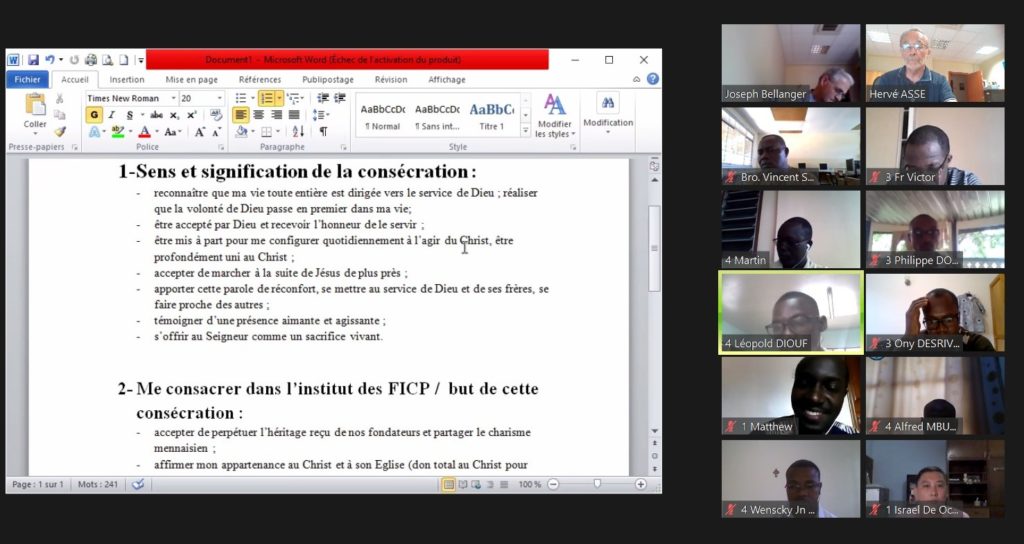 'Consecration and Trinity – 'Fraternity and Unity of Life' – 'Vows' – 'Mission and Mennaisian Family' – 'On going Formation' – were successively discussed during the week. On the last day, Bro Hervé Zamor, Superior General, joined us from Haiti. He encouraged the Brothers to continue on the path of their commitment, to hold on despite the headwinds! "On the path of commitment, there may be times of aridity, drought and discouragement. If this happens to us, we would not be the first or the last. In order to continue faithfully on our journey in the footsteps of Christ, we are invited to: to set out anew for Christ after the example of the Samaritan woman; and to let us be joined and accompanied by Jesus, following the example of the disciples of Emmaus.»