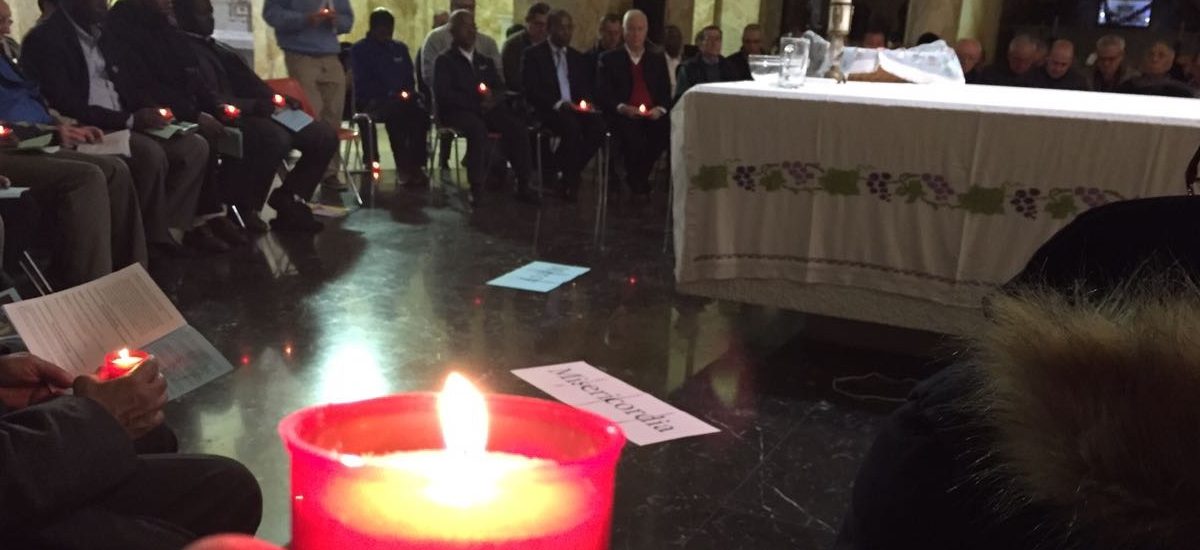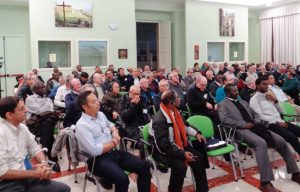 The Generalate of the De La Salle Brothers in Rome has hosted on the afternoon of Saturday 26th of November, the Second Meeting of religious brothers organized by the group Tutti Fratell. A total of 118 Brothers residing in Rome, belonging to 19 Congregations, gathered to live and celebrate brotherhood as one of the most characteristic features of this consecrated way of life. With these meetings, which have now become an annual event, we want to promote intercongregational contact and communion in the Church. On this occasion we have been supported by the presence of 14 Superiors General of Brothers'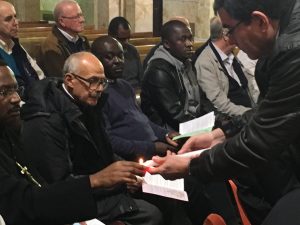 Congregations.
The meeting focused on the closing of the Jubilee Year of Mercy, and in particular the reflection dealt with the theme: "Brothers, signs of mercy." The programme included several testimonies of mercy lived in mission and community life, as well as mercy with oneself, an aspect that underlines the need to accept and live reconciled with one's own weakness. After this the Brothers to get to know each other and to think about the ways to live mercy as visible signs of the face of brother Jesus in the world today.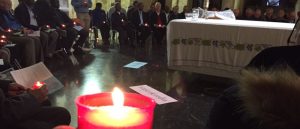 One of the most intense moments was experienced in the celebration of the Word before the Tabernacle and the tomb of St. John Baptist Lasalle, in the house church. The gospel of the washing of his disciples' feet by Jesus illuminated the vocation of the Brother, who lives service in the multiple needs of human beings, trying to establish a close relationship between God and people in the very interior of humanity, where God has wanted to be present. It concluded with a dinner in which there was opportunity to share conversation and to fraternize with all.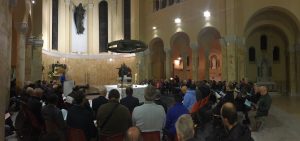 The document "Identity and mission of the religious brother in the Church", published by CICLSAL a year ago, has been made present several times. Sometimes by reading some of his paragraphs and others with loose phrases that are becoming common language of the Brothers. Next December 14th will be one year since the publication of this document that underlines the characteristics more typical of the vocation of the religious brother in the Church.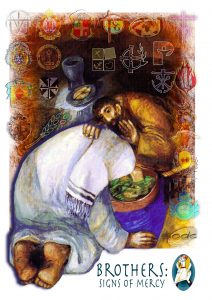 An atmosphere of joy reigned at all times and this helped all of those present to experience some of the most characteristic aspects of the Brothers such as simplicity, relationships of horizontality, communion in the Church, integration between sacredness and secularity and especially brotherhood, because all have understood that the vocation of the brother is part of the response that God gives to the lack of brotherhood that today wounds the world. The Gospel phrase "You, however, do not let yourself be called a teacher, because God is your teacher, and you are all brothers", was experienced in the atmosphere of this meeting.