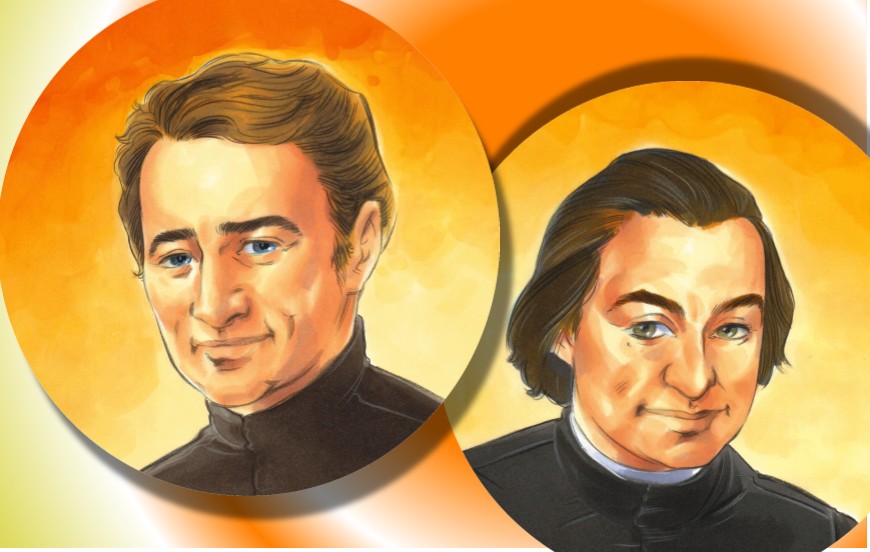 On this 10th May, the 129 communities of the Congregation are invited at a twofold event: to live the first stage of the preparation for the 2018 General Chapter  in memory of the 200th  anniversary of the first meeting of Jean-Marie de la Mennais and Gabriel Deshayes and marking the launching of the theme of the first year of the Bicentenary " Discerning Together ".
Four themes of animation, inspired by the "Treaty of Union ", will so be declined throughout the coming months until the next General Chapter. They will offer a whole process of spiritual discernment in Community and in the Mennaisian Family.
This celebration will mark the anniversary of the first meeting of both founders, on 10th May, 1817. On that day, both priests met in Saint-Brieuc, since Father Deshayes adds a text to the letter that John-Mary de la Mennais sends to Bro Gerbaud, Superior General of La Salle Brothers, to ask him for Brothers for his town.
This celebration will be at the same time a first step towards the Bicentenary.
Many elements in order to make the best of  this day are presented on the Website in the space BICENTENARY / animations.
The Logo of the Bicentenary is also available on the Website as well as the Prayer for the Chapter inserted into the Circular of the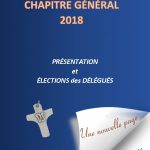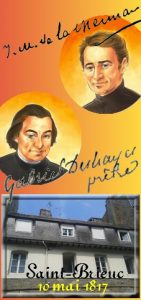 Presentation of the : 27th GENERAL CHAPTER 2018  by Bro Yannick Houssay, Superior general.
Elements are presented to make a bookmark for the anniversary of May 10th, 1817: example of bookmark
The use of the special issue of La Mennais Magazine "Gabriel Deshayes – Jean-Marie de la Mennais 04~2017 entitled " Discerning Together ": Two men and a newly published project" is also strongly recommended.