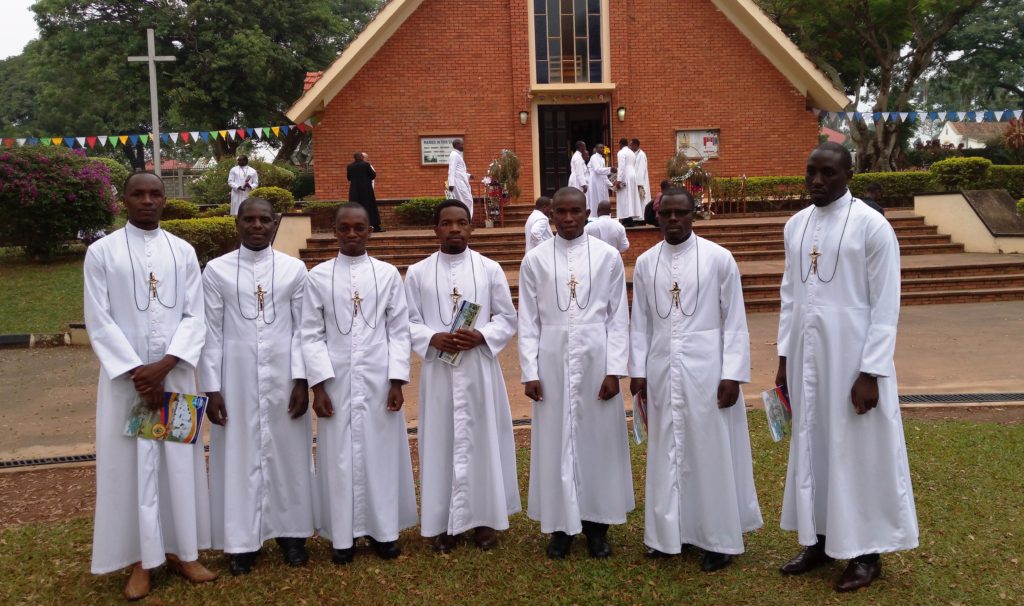 The ceremonies of taking the first vows, the entry into the Novitiate, the renewal of Religious vows and Jubilee Celebrations were held on the 31st December 2017 and on the 1st and 2nd January 2018 at Kisubi and in Rome.
The Brothers from Uganda, Tanzania, Rwanda and South Sudan have lived intensely these moments of religious commitment during the celebrations in the presence of their Superiors.
Eight Brothers took their first vows : 4 Brothers from Uganda  and four Brothers from Rwanda.
Eleven young men: 7 Ugandans, 2 Rwandese, 1 Tanzanian, and 1 from South Sudan entered into the Novitiate at Kasasa.
Three Brothers celebrated their Jubilee of 60 years of religious life, namely, Brothers Claude LE ROUX, Michael BUTOOLWA and Vincent KIRANGWA
At Casa Generalizia, in Rome, Bro. Yannick Houssay, received the renewal of the vows of Brothers Geoffrey Yiga and Delefino Muhindo.