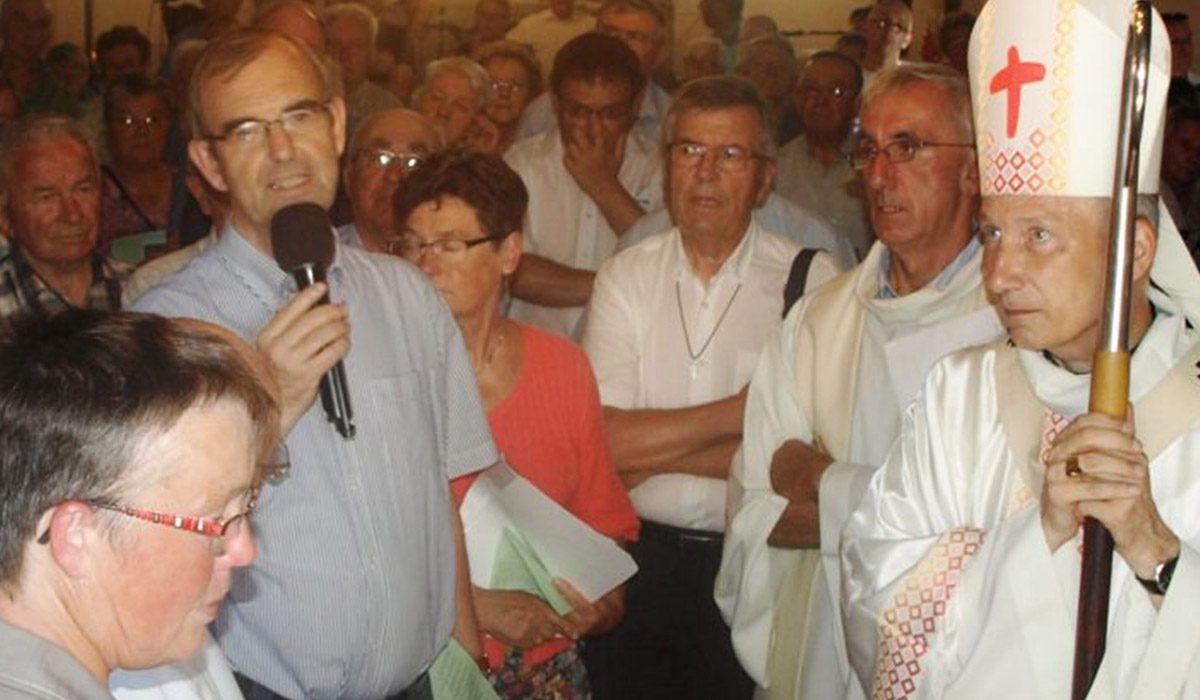 350 people celebrated on August 15th at Maure-de-Bretagne the memory of Pierre CHEVREAU, known by the name of Bro Cyprien.
First successor of Jean-Marie de la Mennais, he was Superior General of the congregation for 37 years. The inhabitants of Maure, his native town, wanted to underline this anniversary in a particular way.
A stained-glass window was realized by the glass-maker Rault and the celebration was honored with the presidency of Mgr. D'ORNELLAS, archbishop of Rennes, Dol and Saint-Malo and with the presence of Bro Yannick HOUSSAY, Superior General of the Congregation.
A delegation of 14 Brothers from the communities of Bain de Bretagne, Ploërmel – Mother House and La Touche – participated in the festivities. At the end of the Eucharistic celebration, a stained-glass window depicting Bro Cyprien was revealed and blessed.
A procession preceded a rural party under a radiant sun.
---