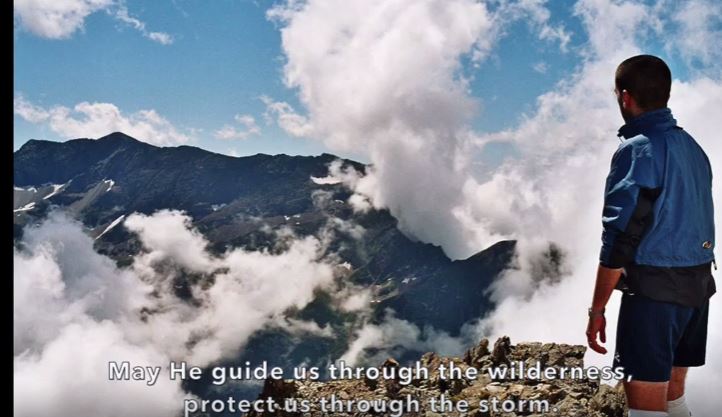 "May the peace of Christ accompany us!"
«As a blessing prayer for the New Year, here is my last composition and text recording below, with French translation», explains Bro James HAYES, Superior of St Francis Xavier community of Liverpool. The text is based on a prayer written by an Ecumenical Christian Community, the Northumbria Community, heavily influenced by Celtic Culture: https://www.northumbriacommunity.org/offices/morning-prayer/
LISTEN AND SEE HERE
Que la paix du Christ nous accompagne,
partout où Il peut nous envoyer.
Qu'Il nous guide à travers le désert,
et qu'il nous protège pendant la tempête.
Qu'il nous ramène à la maison en nous réjouissant
des merveilles qu'Il nous a montrées.
Qu'il nous ramène à la maison en nous réjouissant
encore une fois par des portes familières.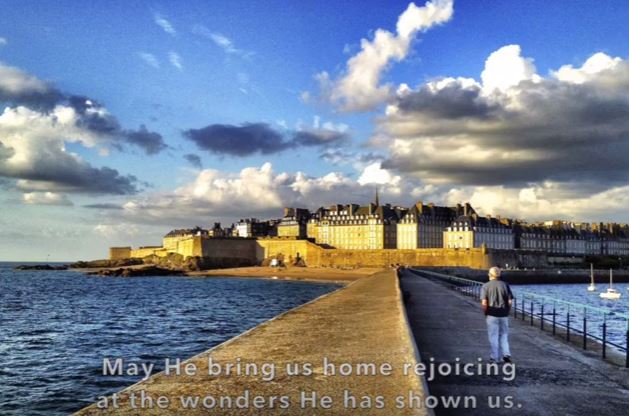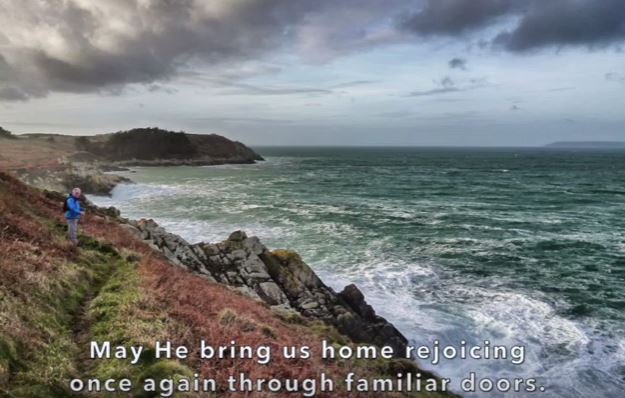 May the peace of Christ go with us,
wherever He may send us.
May He guide us through the wilderness,
protect us through the storm.
May He bring us home rejoicing
at the wonders He has shown us.
May He bring us home rejoicing
once again through familiar doors.
***
"There is so much happiness in SOWING JOY"
The song composed by Bro Philippe BLOT, from the Community of Yogyakarta, Indonesia is directly related to the theme of the year and is largely inspired by the text of Luke 1:28-56 and also Luke 2:51b…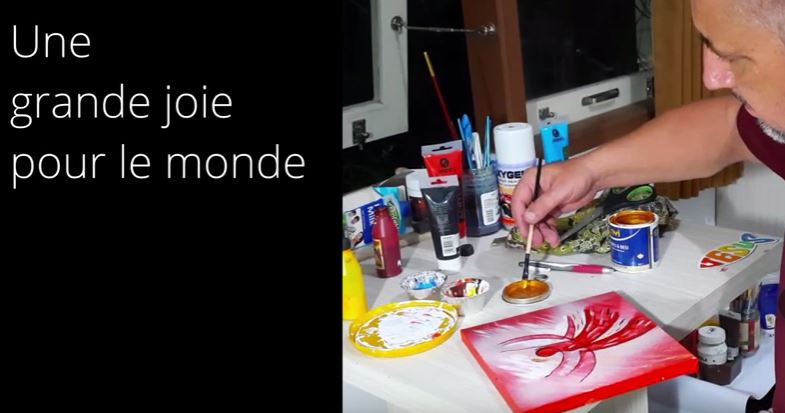 The song was born during the first confinement in Rennes, France, then it was implemented a few weeks ago in Indonesia, and put Online on December 8 during the Solemnity of the Immaculate Conception.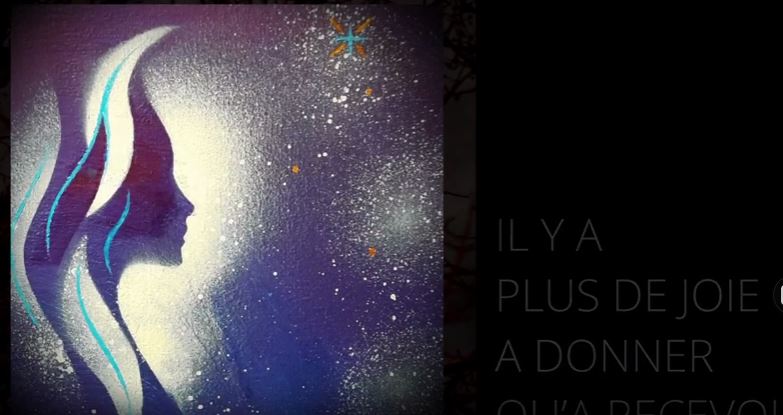 In addition to the song, there is also a painting… or more exactly 4 small paintings that accompany each verse of the song… all put into a video…
The video clip is gven in 2 formats…
A 16/9 format with French subtitles…
and a 9/16 format, suitable for mobile phone screens, with subtitles in French and Indonesian…
This song is already a hit!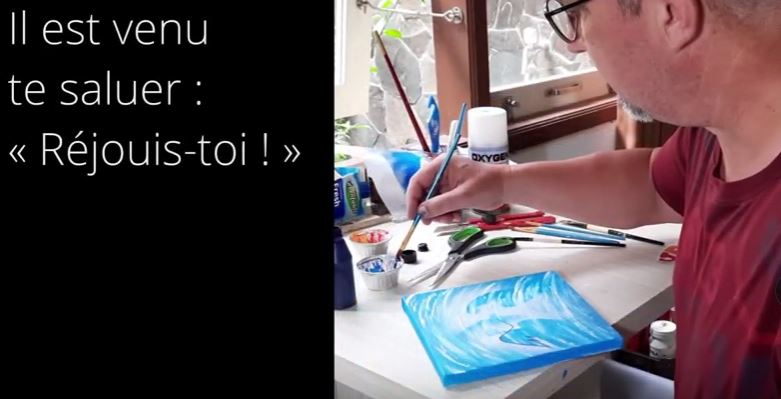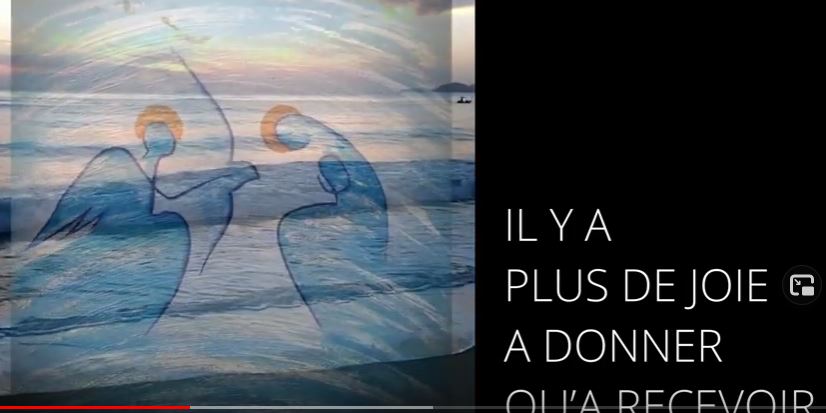 To see and listen here :
Il y a tant de bonheur A SEMER LA JOIE
To see and listen on mobile phone :
"Il y tant de bonheur à SEMER LA JOIE"
+++++
Lyrics of the song

TANT DE BONHEUR A SEMER LA JOIE
Music and text by Bro Philippe – 8 December 2020
Dans le silence d'une aube claire
Il est venu te saluer : « Réjouis-toi ! »
Il portait le message d'une joie à venir
Une grande joie pour le monde
Et tu as dit oui, Toi, l'humble servante
IL Y A PLUS DE JOIE A DONNER QU'A RECEVOIR
IL Y A TANT DE BONHEUR A SEMER LA JOIE
Dans le silence rempli de lumière
Tu es entrée la saluer : « Elisabeth »
A ta voix, son enfant tressaillit en son sein
Une grande joie pour le monde
Tu seras bénie, entre toutes les femmes,
IL Y A PLUS DE JOIE A DONNER QU'A RECEVOIR
IL Y A TANT DE BONHEUR A SEMER LA JOIE
Dans le silence du soir qui tombe
Il a jailli du fond de vos cœurs : « Magnificat »
Ils chantaient la grandeur du Dieu qui se fait homme
Une grande joie pour le monde
Saint est son nom Lui qui fit des merveilles
IL Y A PLUS DE JOIE A DONNER QU'A RECEVOIR
IL Y A TANT DE BONHEUR A SEMER LA JOIE
Dans le silence de la nuit obscure
Tu as gardé ces choses en ton cœur : « Comblée de grâce »
Une brise murmurait de suivre la Parole
Une grande joie pour le monde
Mère de Dieu, prie pour nous, prie sans cesse
IL Y A PLUS DE JOIE A DONNER QU'A RECEVOIR
IL Y A TANT DE BONHEUR A SEMER LA JOIE