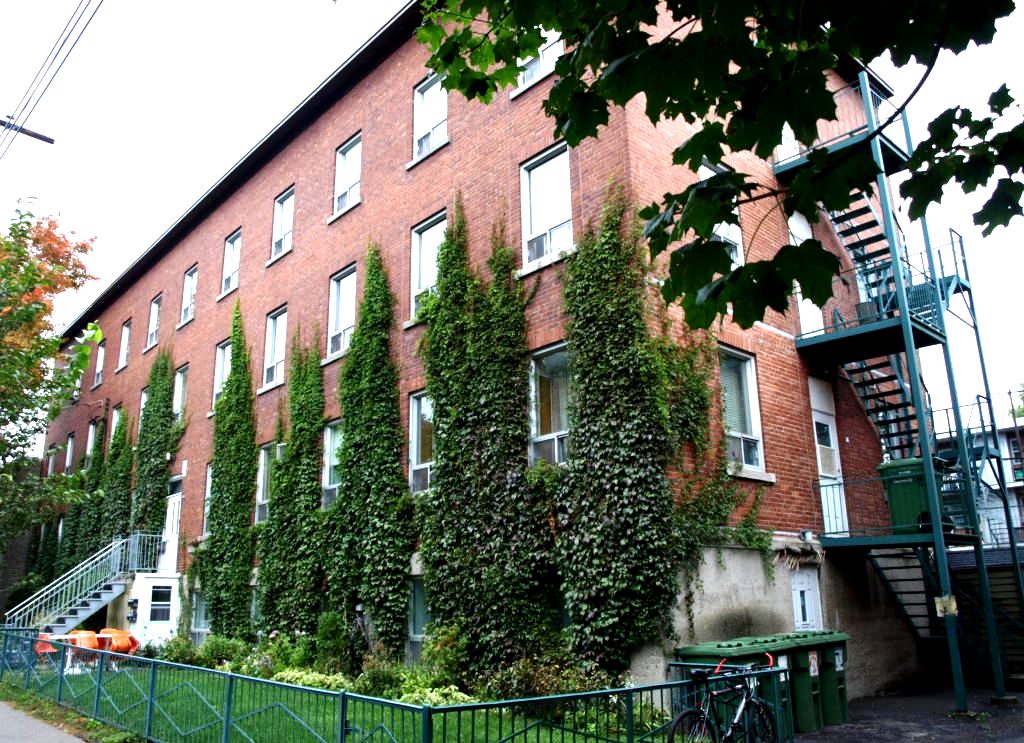 The Brébeuf residence had experienced multiple activities.
"It was with pride that I announced that the Community of Brébeuf officially became, on Monday, May 3rd , the Community of Montreal," explained Bro Mario Houle, Provincial Canada-USA-Mexico.
"After a truly extraordinary journey, after several meetings, approaches, visits, reflections and decisions, and after having succeeded, for some, in sorting out a lifetime of activity, it was this Monday, May 3rd  during the day that four Confreres of Brébeuf street – Bro Michel Gravel, Bro Réal Longpré, Bro Pierre Caron, Bro Yvon Poitras – left the large red brick residence.
They had lived there for decades and officially became residents of Angus Square Apartments in Rosemont-La-Petite-Patrie, on the island of Montreal, five kilometres East of their current residence. It was now their new place of life, fraternity and mission.
Last weekend, Bro Claude Gélinas, Assistant Provincial and I went to live with them a warm ritual filled with memories, thanksgiving and emotion. I would also like to pay tribute to Claude, on behalf of my Brothers of Brébeuf, for the immense qualities of conductor he displayed in this adventure. Thank you to Bro Réal Longpré whose practical sense has proven to be infinitely precious and to Bro Guy Mercier for these hours devoted to emptying, cleaning, transporting!
"Thank you to all who had lived there for the good that has been accomplished and for the luminous difference that you had made in this part of the great city."
70 years of history of a large residence
Realised with the assistance of Mr. François Boutin, Archivist of the Province
Built in 1942 by the Montreal Catholic School Board, the residence at 5325 Brébeuf Street faces the magnificent Laurier Park, one of the jewels of the Plateau Mont-Royal, in Montreal. Originally, it was Saint-Stanislas Residence. Before 1942, the Brothers lived on Rue Laurier. Later, in 1969, the Congregation acquired the building. This residence was then used to house the Brothers of St Stanislas High School (ESSS) about which Bro Jean Laprotte and Guy Moineau devoted a specific study: L'ESSS -1929-1977, "l'esprit en mouvement de plusieurs générations, 2015."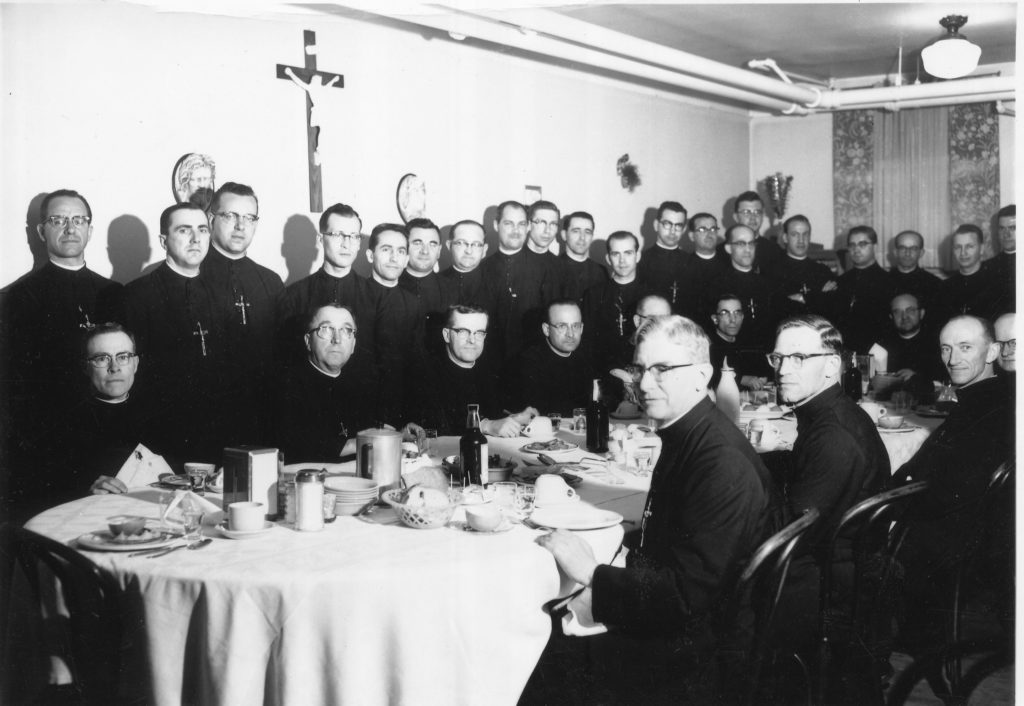 At its peak, the residence housed more than 30 Religious involved in Primary, Secondary and College Education, Social work and Volunteering, Musical and Liturgical animation, studies at the University or for others, at IFHIM – Institut de Formation Humaine et Intégrale de Montréal). Important works had been carried out over the decades and the original decoration was carried out by several artisans including Bro Réal Longpré.
The house also served as a place of welcome and passage for the Missionary Brothers, but it was also the place of numerous meetings of animation groups, working committees and editorial boards. The residence was also the seat of many Church or Community organizations and lodging of a few families on the lower floor and in the adjacent house.