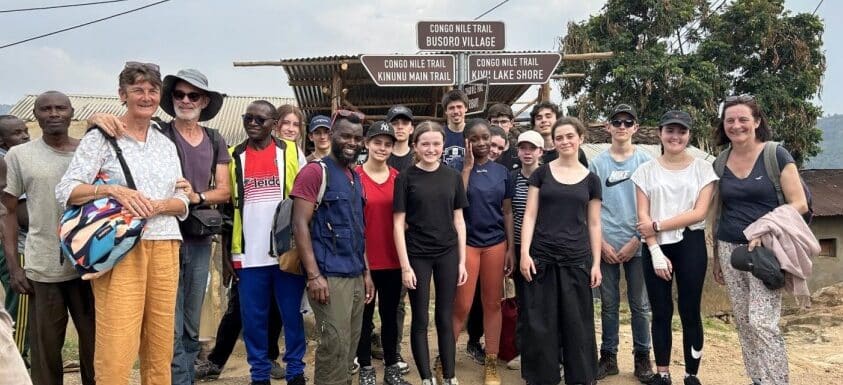 The team of young people in the company of Brigitte and Jean and Bro Emmanuel, Director of the Lycée of Kirambo.
"Meeting in class, two by two, observing Lessons and then trying to build one Lesson with a Tutor". This is the challenge taken up by 14 young people from the Brand New French Mennaisian High School opened in 2022, the St François d'Assise High School in Savenay. Last February, the Brothers of Kirambo in Rwanda welcomed them for an Internship.
The Partnership was launched in August during a Meeting in Savenay between School Heads: Brother Emmanuel Rwandamuriye and Pascal Guesdon. A Partnership also strengthened by a couple of Former Mennaisian Teachers from St Louis High School in St Nazaire and La Mennais High School in Guérande, Brigitte and Jean Blanchard, encouraging the education of young Rwandans who need it most through their Association Confluences-Rwanda.
Smartphones that remained in France
The "Teacher Training College" of Kirambo trains future Rwandan Teachers from High School: what could be better for French Trainees than an experience of discovering the Teaching Profession in Classes with Mennaisian Educators as Guides.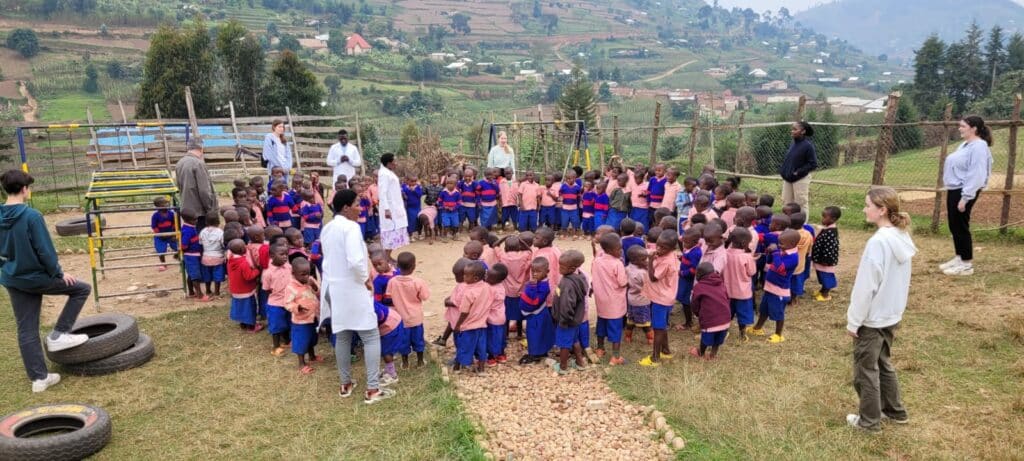 Supervised and Trained by Anne-Françoise Cottineau and Bro Olivier Migot, they observed and then supported their Tutor, first in 3-6-year Olds and then in Primary School. During the day, immersion in the various Schools in the Hills run by Mennaisian Brothers and Lay people. In the evening, friendship with the High School students of Kirambo strengthened them through Sports, Dances, Cultural and Spiritual Encounters. Small detail: the smatphones had remained in France.
What Dedication, what Attention, what Shared Educational Joy!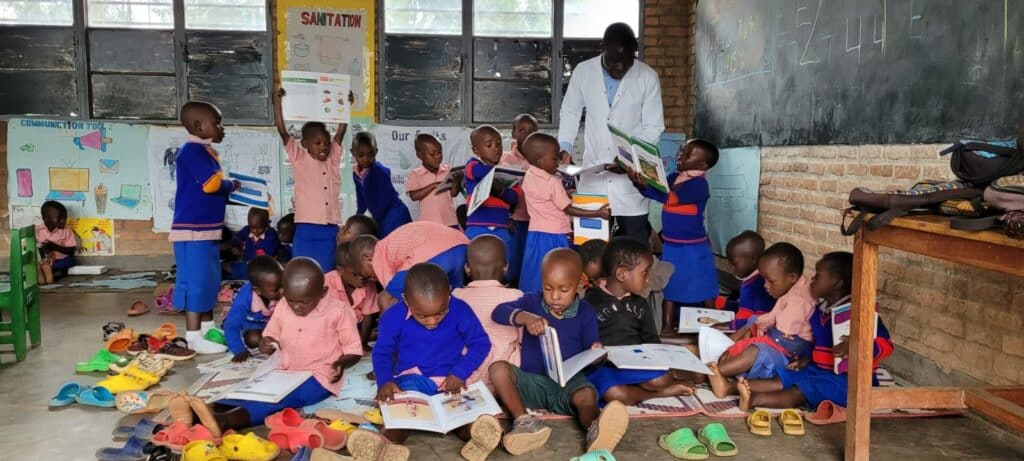 The Brothers welcomed the young Trainees as Lifelong Friends in their own Home "you are at home" they kept telling them.
A strong Educational Accompaniment, supported by their Prayer, their Dances and the Meeting at the weekend with the Mennaisians of "Vision Jeunesse Nouvelle" in Gisenyi and the Brothers of Nyundo. Cyan Urakoze! Thank you so much!
Help him believe in his abilities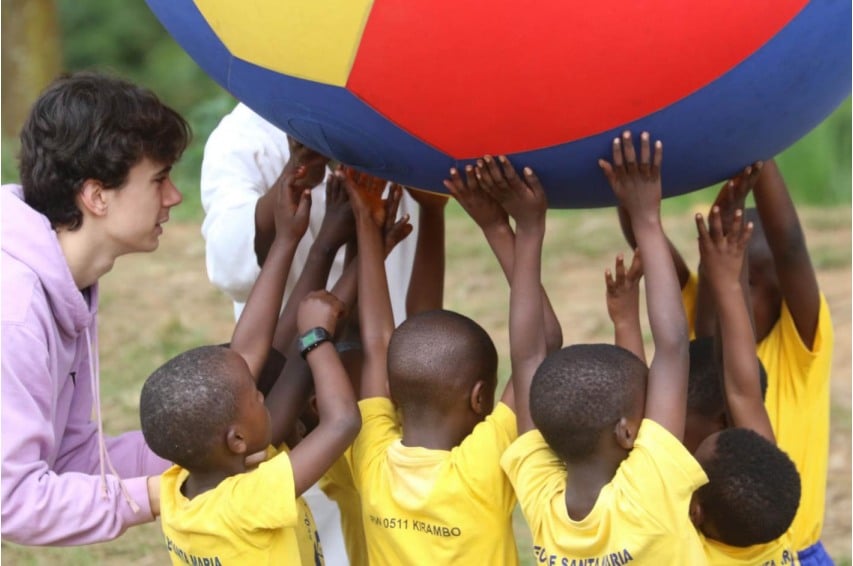 "To meet in class, two by two, to observe Lessons then try to build one with the help of your Tutor and the Team, to discover the people involved in a School, and also their life around, it was the Gateway to meet Rwandan people and Culture.
What is the point of learning about Pedagogy? Appreciating the child, helping him to believe in his abilities, helping to strengthen his desire to do well… a whole Project to which the young people gave themselves fully. »