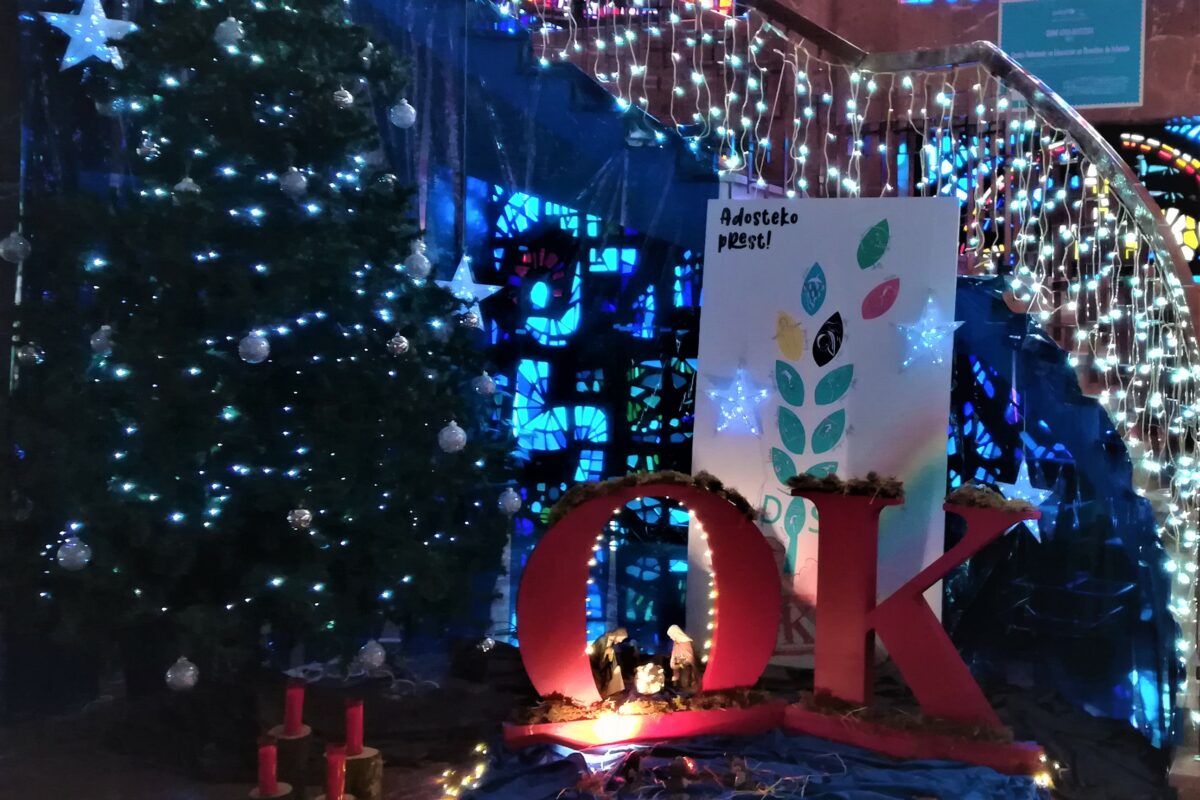 Crib from Colegio Berrio-Otxoa, Bilbao, Spain.
We receive your pictures of cribs from your School, your Community, your Family… with joy!
 We publish them on this Website and on the Facebook Page of the Congregation:
https://www.facebook.com/lamennais.org/
The crib depicts a birth. It reminds us of the wonder that grips us all before a new–born.
Thanks for having sent these photos:
Anne-Sophie Honoré, Annick Bothorel, Bro Hervé Asse, Bro Miguel Aristondo, Bro Jean-Noël Leblay, Bro José Antonio Morante, Bro Mariano Gutierrez Fernandez, Bro Alberto Pardo