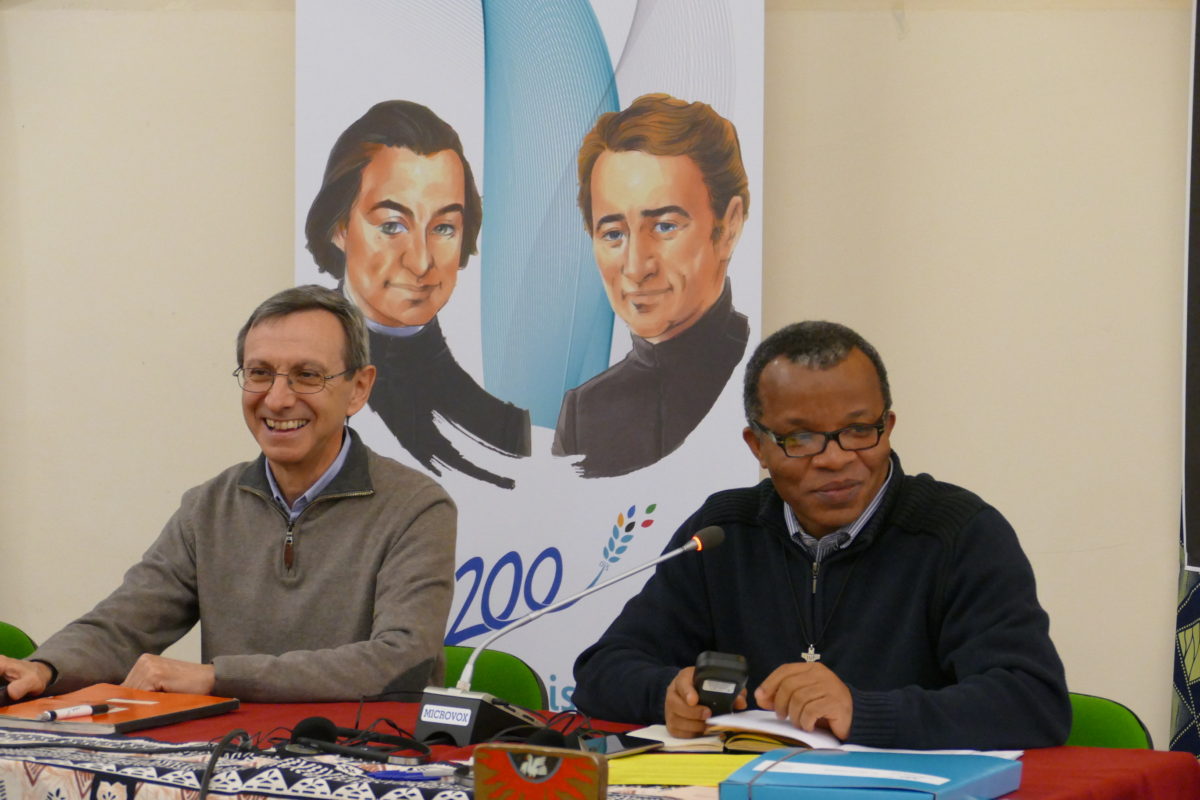 Bro. Gildas PRIGENT, facilitator and Bro. Hervé ZAMOR, président.
All the texts of the Chapter have been adopted and will now be presented by the new General Council which has been mandated for this.
Facilitators, moderators, translators, members of the central and writing commissions, general secretary, procurator, information director and the team of translators of the site: all were greeted.
The new General Council warmly welcomed the work done by the outgoing Council Brethren. Bro. Jean-Paul PEUZE paid a great tribute to Brother Yannick HOUSSAY, former superior general, serving in this mission for 12 years.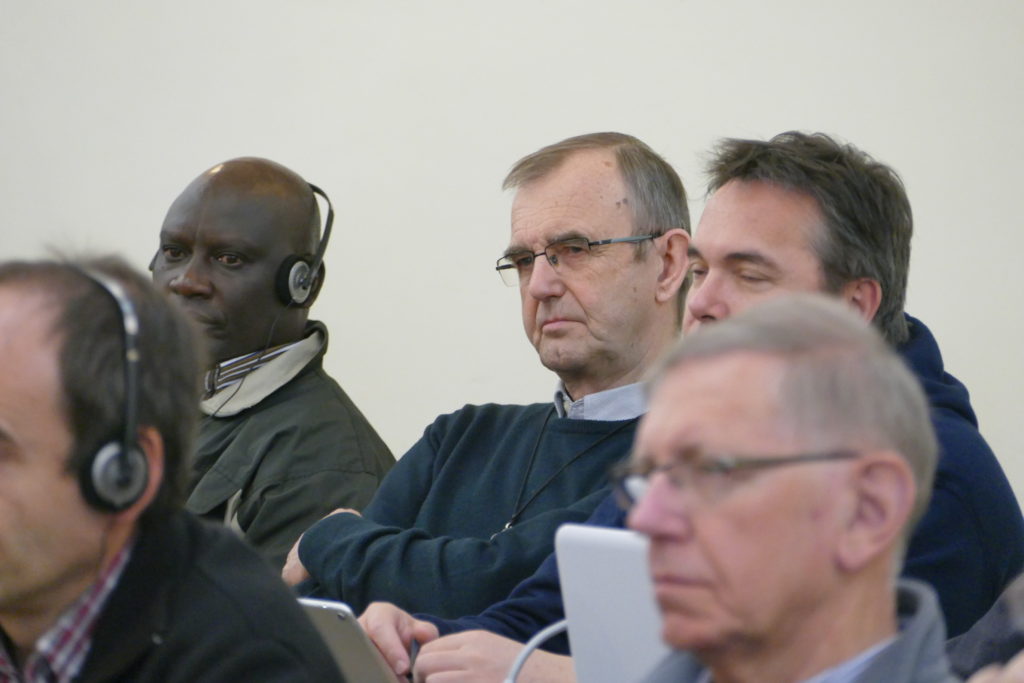 Tribute was also paid to each of the outgoing Assistants: Bros Gildas PRIGENT, Gérard BYARUHANGA and Guillermo DAVILA. All were long applauded.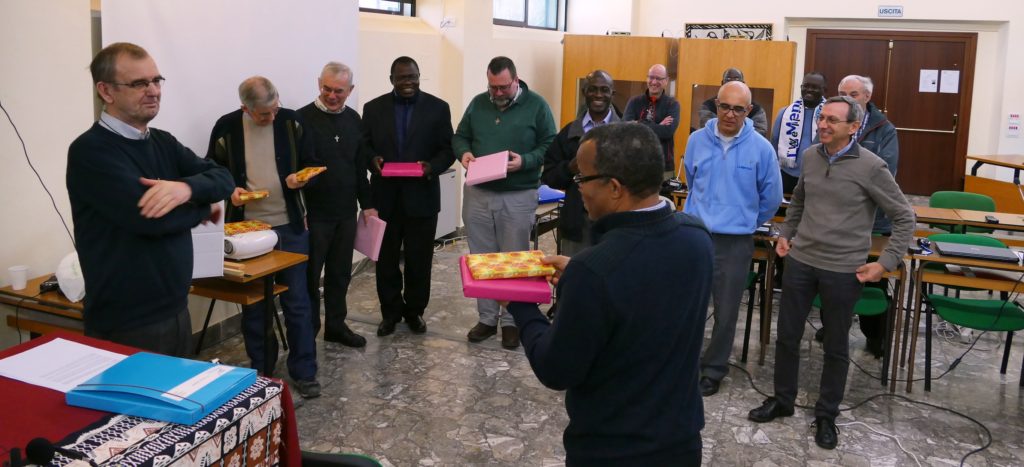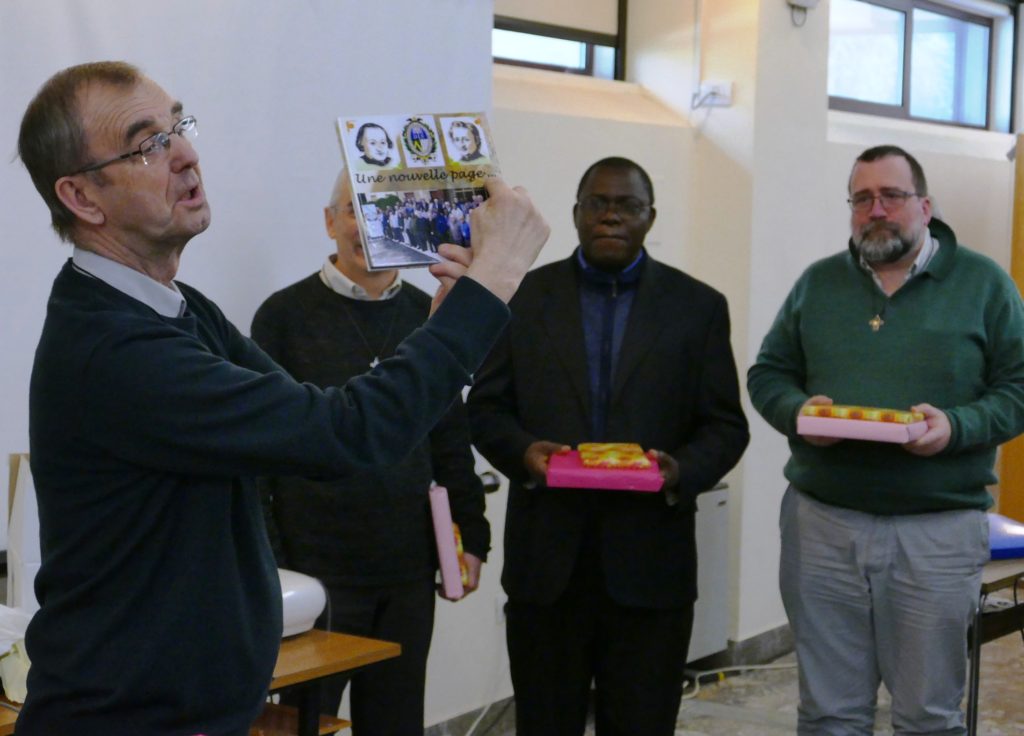 Gifts were given to everyone, including a photo album of those years serving the Brothers and the Mennaisian Family.