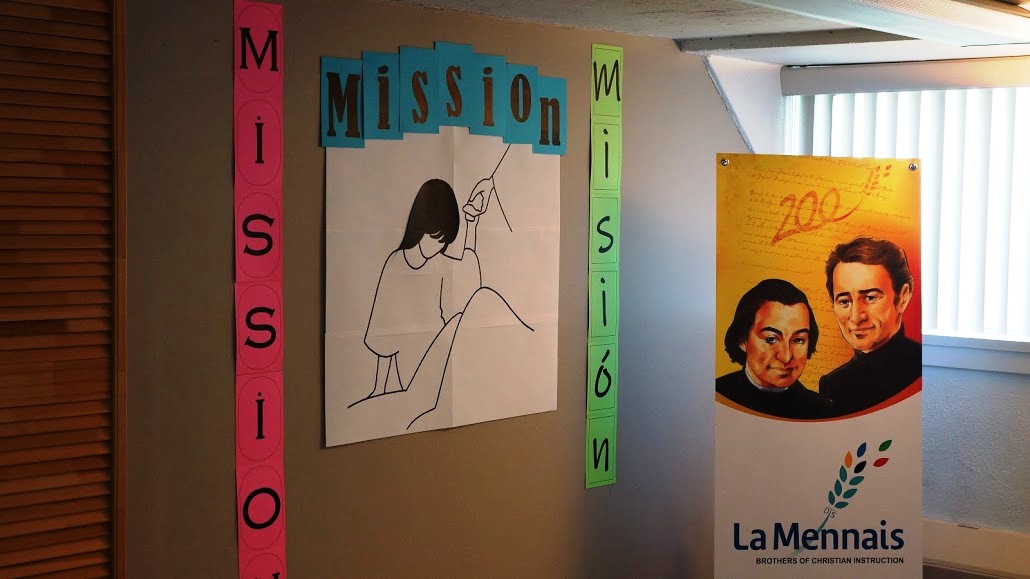 From 24th  to 27th  of May,2019, more than about forty laymen and voluntary Brothers – non designated or appointed – participated in the Capitular Assembly of the Mennaisian Family, following the reception of the texts of the general Chapter of 2018. The participants came from Quebec and New Brunswick, but also from the United States – Alfred and Canton and from Mexico, Huatusco. Messages of apology had previously been received from those who could not participate in it. The Assembly was held in the presence of Bro Miguel Aristondo, Assistant Superior General.
Bro Mario Houle, Provincial, reports about this Assembly, a spiritual experience, under the form of a letter to the Holy Spirit.
You were there
" Several among us have just come back from a unique adventure, that of Cape Hope. We were a little more than forty, the number symbolically connected to transformation, to inner change.
Since the beginning, without knowing too much about on which ship  one embarked, each had chosen to let oneself be invited in this spiritual experience of brotherhood and discernment. It is what these few words mean, literally speaking: an experience of the Spirit.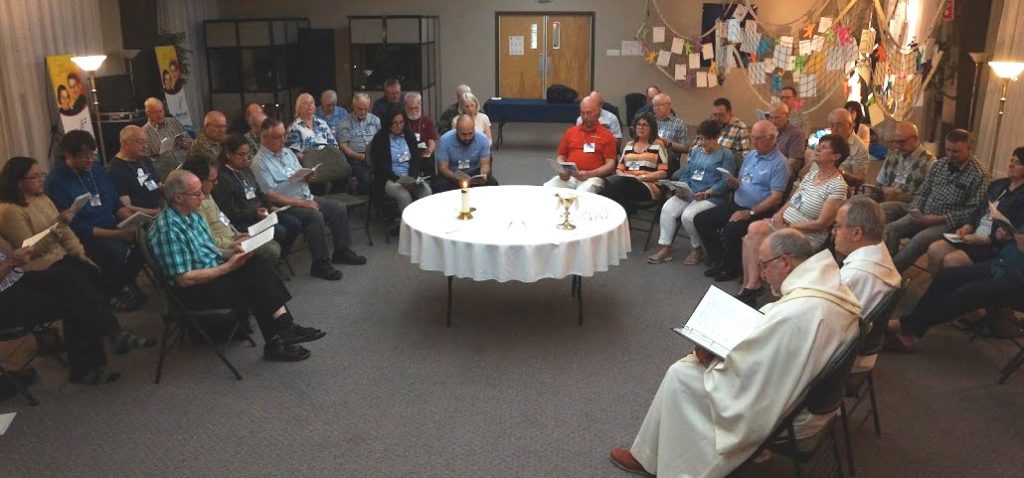 Thus I can and so I want to testify, with my companions, what it is that we lived, but with a depth, vigour and joy that we would not have imagined, or certainly have been able to create ourselves. You were there, one of them wrote today.
Once again you turned us back to the heart of ourselves, to our roots, to the faith inherited from Abraham. This faith that is transformed into hope, because it leans on Somebody who waits for us and who loves us.
" The Mennaisian Family is called to overhaul our life "
We understood so many things with the heart, Holy Spirit, by experimenting them ourselves during five intense days!
The Mennaisian Family, for example, is a reality called to overhaul our life and our ways of doing things.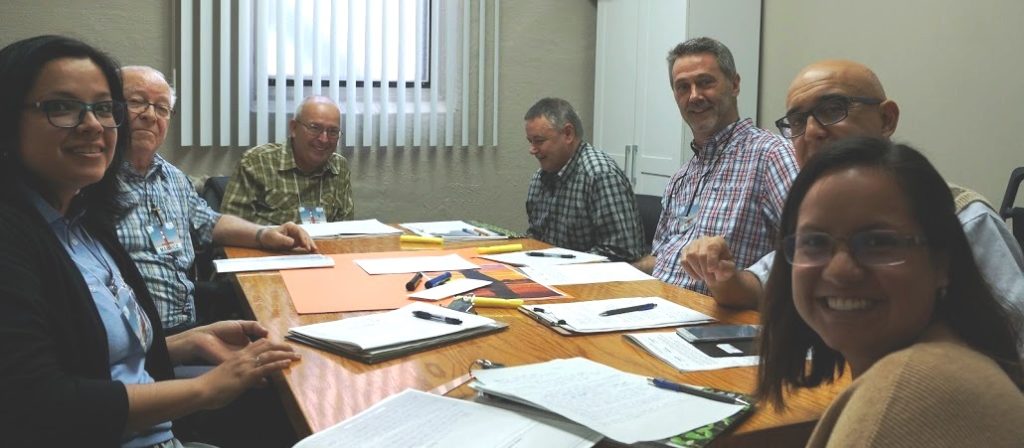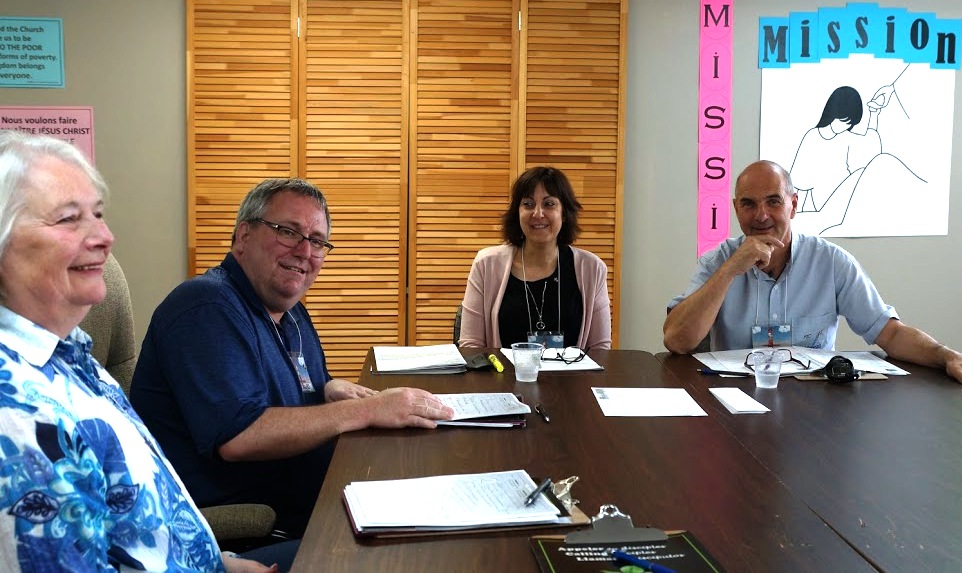 It is by our commitment and discernment lived together that life will spring up from now on.
We are committed to it! When we shall let ourselves be touched, called upon and sent with our poverty of spirit,
we shall be faithful to those who preceded us if we know how to be, like them, audacious and creative.
Holy spirit, thank you for having transformed our seven nationalities and the diversity of our languages into a same language of love, yours. "
Extract of the Prayer of hope written for this assembly :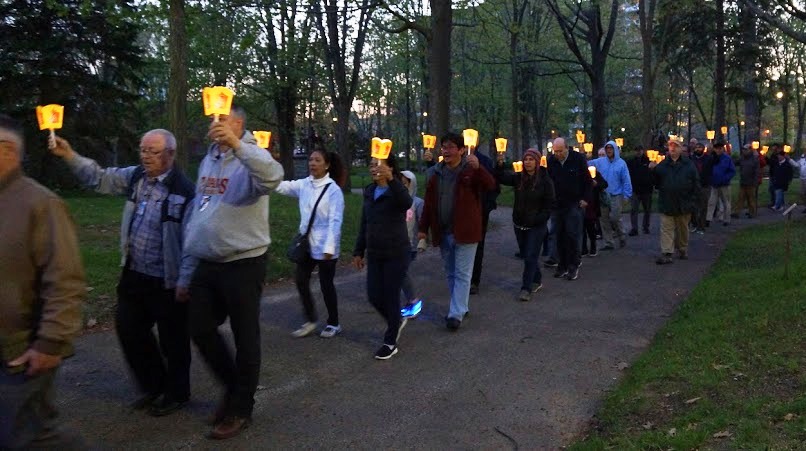 " When our strengths decrease, give us your Spirit of hope.
Open our hearts to love, to boldness, to availability and to confidence so that a new ardour, a new fire, may spring forth within us.
Open our eyes to the needs and aspirations of the least, the most wounded.
Open our minds to your Word so that it may be our light.
As we celebrate 200 years of our foundation,
you invite us to write a new page with you in North America."
Photos : Bro Pierre Leblanc