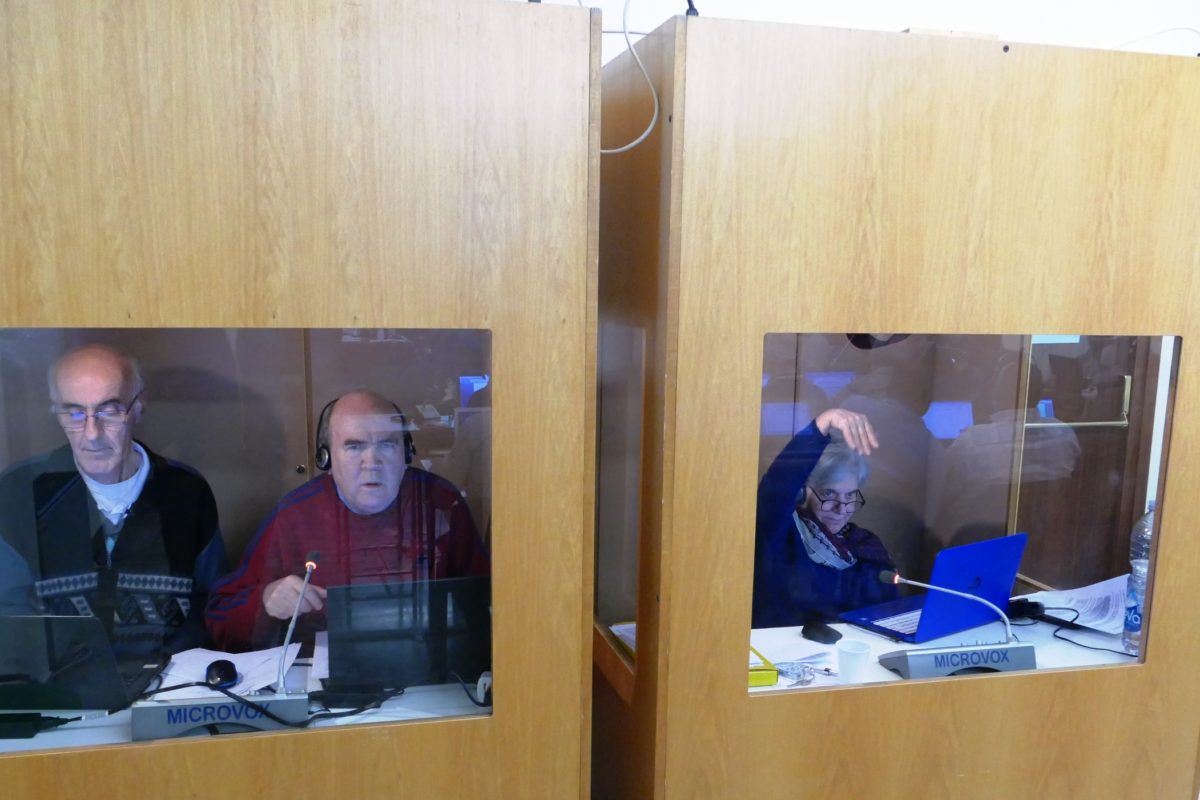 Translators : Bros. Raymond DUCHARME, Yvon MOBIHAN et Mme Daniella PERSIA.
Let's talk here about those who daily render indispensable services to the proper functioning of the Chapter.
As part of this international assembly, of course, translators are appreciated. They are for the English language, Bros Raymond DUCHARME, Yvon MOBIHAN and Felix MWESIGYE.
For the Spanish language, Mrs. Daniella PERSIA is the translator and also Bro Daniel GAUTIER.

The indispensable Secretary of the Chapter is also the pivot to whom we come to learn about everything! He is also the link with the team at the 'Maison d'accueil Enrico de Osso'. It is Bro. Hervé ASSE, Secretary General of the congregation.
Finally, the information team is also working with highly responsive translators that we are happy to greet here: Bros Mariano GUTIERREZ and Robert SMYTH.
Many websites of the Provinces and the provincial secretariats relay information from this website www.lamennais.org :
in Spain, France, Argentina-Uruguay, the USA …