New. A pocketbook on Jean-Marie de la Mennais.

Bro Jean-Pierre. "You don't come out of such a meeting unscathed!"
Unpublished! Jean-Marie de la Mennais tells the story for the first time about himself. He took the pen to rewrite his life, but even more to open horizons, to deliver the heart of his life and will. And he tells in this pocketbook how the Educational distress changed his life to the point of radically transforming it and becoming a Founder. Offer this book, open it and talk about it: it's a fire and a source at the same time!
Meeting with Bro Jean-Pierre Le Rest, the author of "Jean-Marie de la Mennais – A Founder's journal", which has just been published in French and in Spanish. The English version is being finalized. Bro Jean-Pierre is a Philosophy teacher and Pastoral leader. He has accompanied groups of young people and adults in Brittany, Polynesia and Haiti where he is currently. Direct questions to the author with intriguing and disheartening expressions!
How did this work challenging and affecting you?
« Impossible for me to get out of such a job unscathed! I was impressed by the realism of Jean-Marie de la Mennais: he took things, people, and circumstances as they were and reacted very concretely.
I was touched by the importance he attached to friendships and by the perspective that dwells in him of life after death: human life is short, precious, so it must be filled with love. As I wrote these pages, I felt called to more truth and fidelity to my baptism and vows."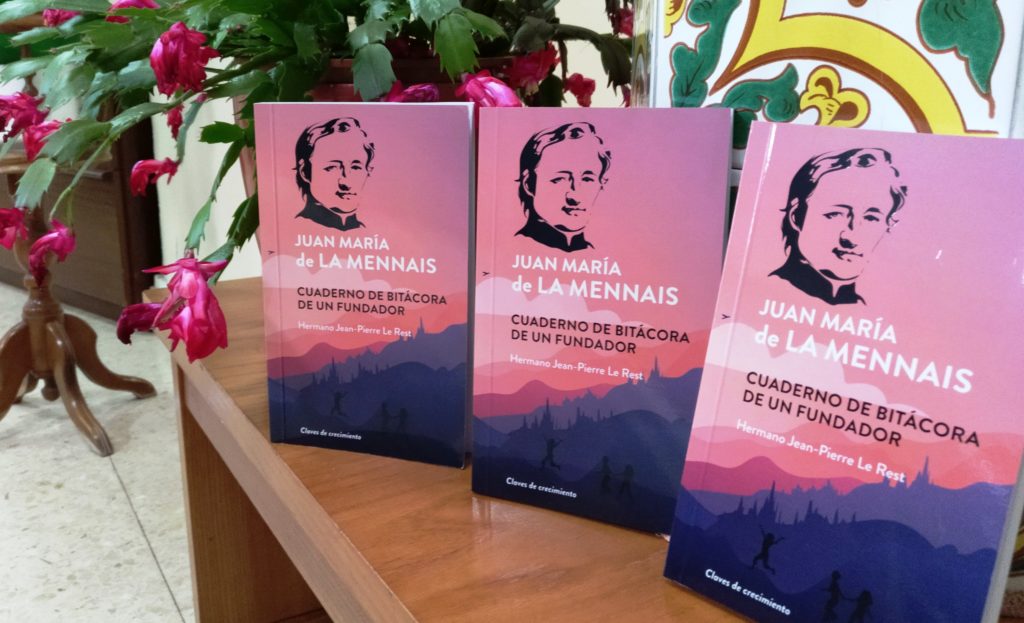 How can this journey of life be a source of joy for today?
« Constantly confronted with all kinds of problems, he finds lasting and communicative joy in the certainty of the presence of God who loves him. He experiences it as a result of his search for happiness for his brothers and sisters in humanity. I was also touched by his humour, especially in letters to friends."
How can this journey of Jean-Marie de la Mennais reach the concerns of today's young people?
Jean-Marie de la Mennais trusted young people: he dared to send Brothers who were barely in their twenties to the first schools.
He knew that young people liked to be offered a high ideal with challenges. He asked them to fight with all their strength, against the extreme poverty by proposing means to get out of it. He invited them to lead a simple life.
He asked them to work together, in their own country but also across borders. He wanted to make them know and love God who took man's face."
Practical. Jean-Marie de la Mennais. « Founder's Journal » – Pocketbook of 200 pages. To be received from Brother Provincial or Visitor.
The project team was composed of Bro Jean-Pierre Le Rest, author, Bro Louis Balanant, in charge of Historical sources and Michel Tanguy, Director of Information. Thanks to the Spanish translator: Bro Mariano Gutiérrez and in English: Bros James Hayes and Claude Beauchesne
         In the launching of this book Bro Jean-Pierre challenges young people
"Do you want to be happy and successful in your life? Share it!"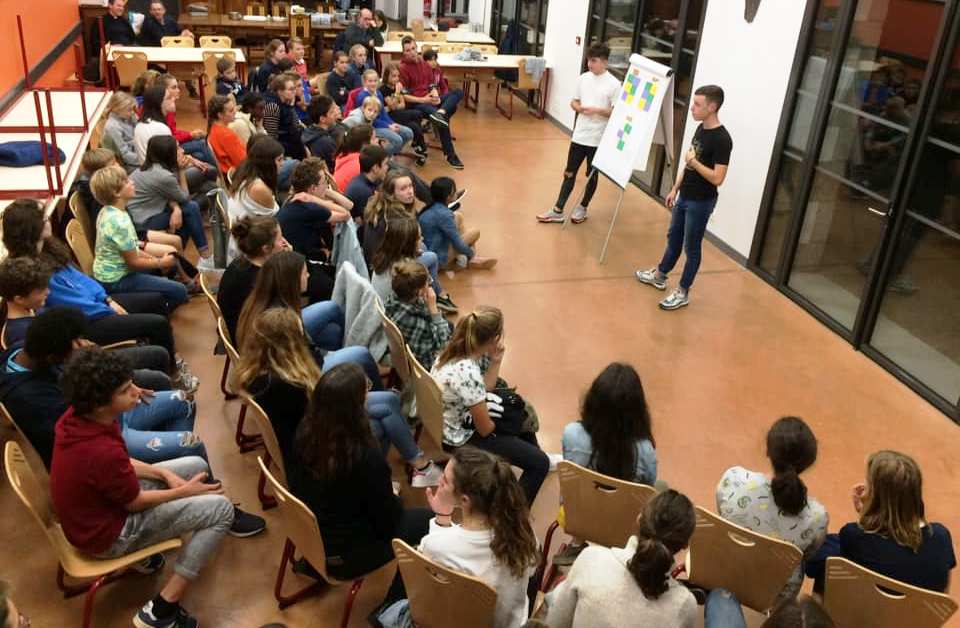 Brother Jean-Pierre, have you identified 3 or 4 central questions of young people today which concern them in the construction of their lives?
I think the great questions that young people are asking today, and not running away, are:
What world is waiting for us, and are entering?
Is lasting love possible?
Will I find work? And how much will I earn without working too hard?
Are religions not a source of violence? What is the use to believe?
There are also questions they do not ask themselves but we can ask them:
What can I contribute to make this world move forward ?
If I am not committed, who will do my part?
Do I dare ask these questions as I think about my orientation?
What are the sources of inspiration offered by JM de la Mennais to the youth of today?
It is good to think of the meaning of this word inspiration: this word evokes breathing, a breath that carries. Breathing is life. We will say of someone that he has a breath. We will say of an author that he is inspired, that his work has a breath.
We also speak of the inspirations of the Holy Spirit, that is, of the suggestions he makes to us discreetly and which are always of the order of novelty. All these words come from the Latin word «spiritus».
As we look at our own lives, we see that some people have inspired us.
Such was Jean-Marie de la Mennais for the Brothers whom he launched into life and as such he remains!
He invited young people to let themselves be inspired by the saints and heroes who made and continued to make progress in the world. More than ideas, such people changed things, social life and inspired progress.
He suggests that we listen to the breath of our world, which in many areas could run out of steam.
He proposes to young people, like Pope Francis, to follow Christ, a demanding continuation, of course, but one that can change this world.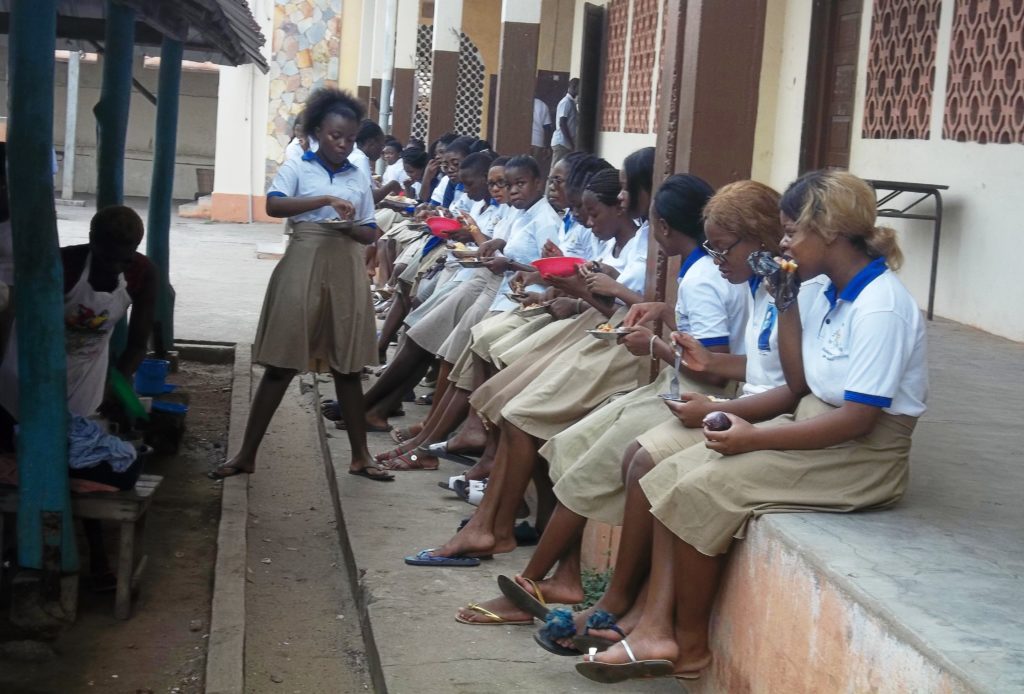 Why can JMLM be a point of support to help a teenager or young adult to build himself ?
First of all because he was a man like us, with a family that was not perfect, in a determined socio-economic context that he wanted to improve.
Then, because the story of his life is inspiring. Finally, by his realism: he did not moan about his time. He looked at it in the face and took it by the hand. He made remarkable progress in the society of his time through the education of the youth.
Many young people are looking for compasses, landmarks, lighthouses. How can JMLM talk to them?
In writing his journal, Jean Marie recalled that he often took stock to guide his life by taking into account signs and signals.
Such a question can be answered in two ways. Either by asking himself how he would talk to young people, or by asking himself what he would say to them.
He would speak directly and bluntly to them and dared to ask them questions that were disturbing and that we do not always dare to ask them, perhaps because we are afraid of being seen badly.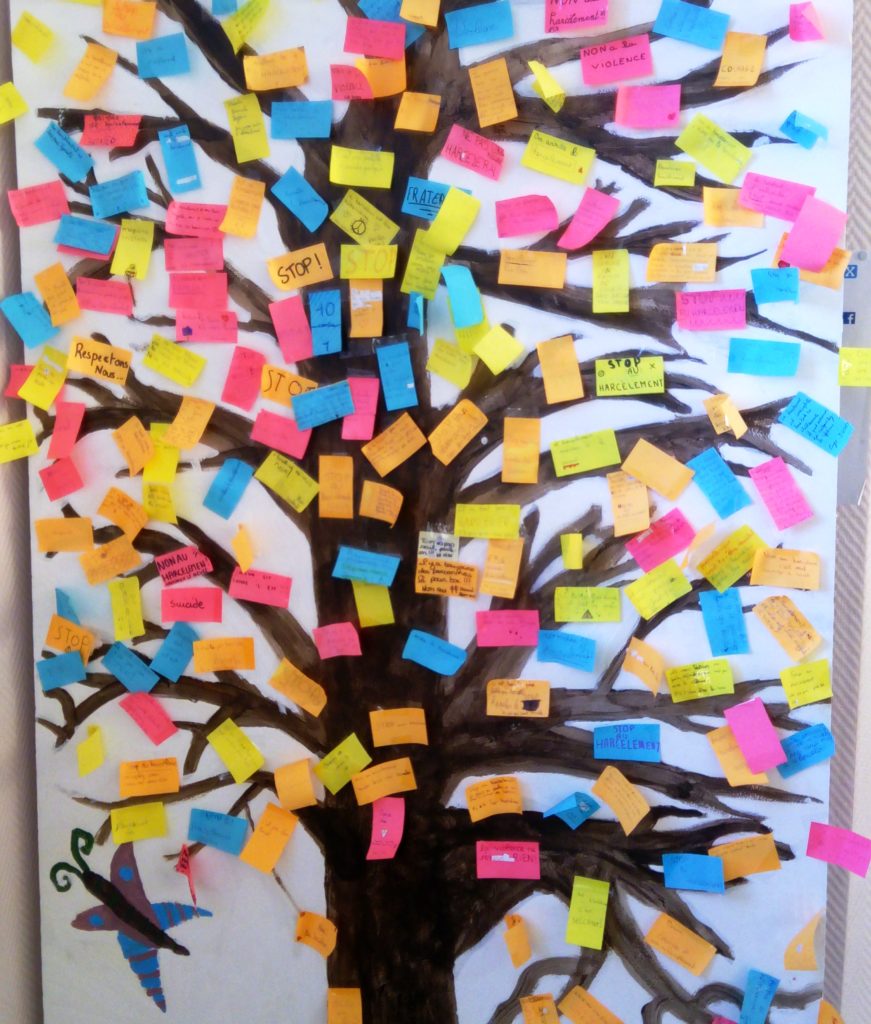 He would sometimes say to the young people: if you were told a certain number of things clearly, you would experience this blind-born person who suddenly discovers a world he did not know and who, of course, marveled at it. He'd say to them:
If you knew how much God loves you, more than you, whoever you are and whatever your past has been!
What God loves about you is what you want to become.
You have a mission to fulfill in this world: this is what gives meaning to your life.
Nothing is written in advance, it is up to you to invent your way!
Don't be absorbed or locked up by your smartphones: live in the real world!
Find the beauty of manual work and if this is your job find your happiness.
How can a young person develop and grow in an inner and/or spiritual life today? What to rely on? What advice?
To speak of inner life is not to deny the outer life. On the contrary! But we must recognize that today's society leads young people to live outside themselves. They experience what Saint Augustine, said about his enjoyment in life: "You were within myself and I was outside myself and I was looking for you outside."
There is an urgent need to develop the sense of interiority among young people today. It is not just like all those, more and more, who seek to experience it through yoga and other similar practices. In these moments of calm, of recollection, it is not only a question of finding oneself, which is already something, but also of discovering a presence in the intimacy of oneself, that of God.
Parishes and schools must offer young people such experiences. So must groups be where they can fit in.
It is not so difficult to teach young people to pray from the Gospel or from strong texts. I think, for example, of the book "Youcat, jeunes, prière", which seems remarkable in that sense.
During many retreats of children that he led, Jean-Marie de la Mennais marvelled at how the children were capable of such experiences of interiority.
How can a young person experience a path of interrogation -which can become a path of faith or not- within a La Mennais school?
To begin, we can only recall certain evidences:
We only want what we know.
Faith, as St Paul said, is born from listening to the Word of God
In a Mennaisian school, the question arises first of all from the atmosphere that prevails: serious work, common life, youth empowerment, quality relations between educators and young people.
The testimony of the "masters" is the first source of questions for young people. What about this concern?
It would be difficult for Jean-Marie de la Mennais to understand that Jesus Christ is not explicitly proclaimed in schools belonging to what is called precisely the Mennaisian network. He asks us to «proclaim Jesus Christ»: could advertising do better than we do when it attracts young people in every way?
So we need people who dare to tell the Word of God.
It takes time and places where it can be said and heard.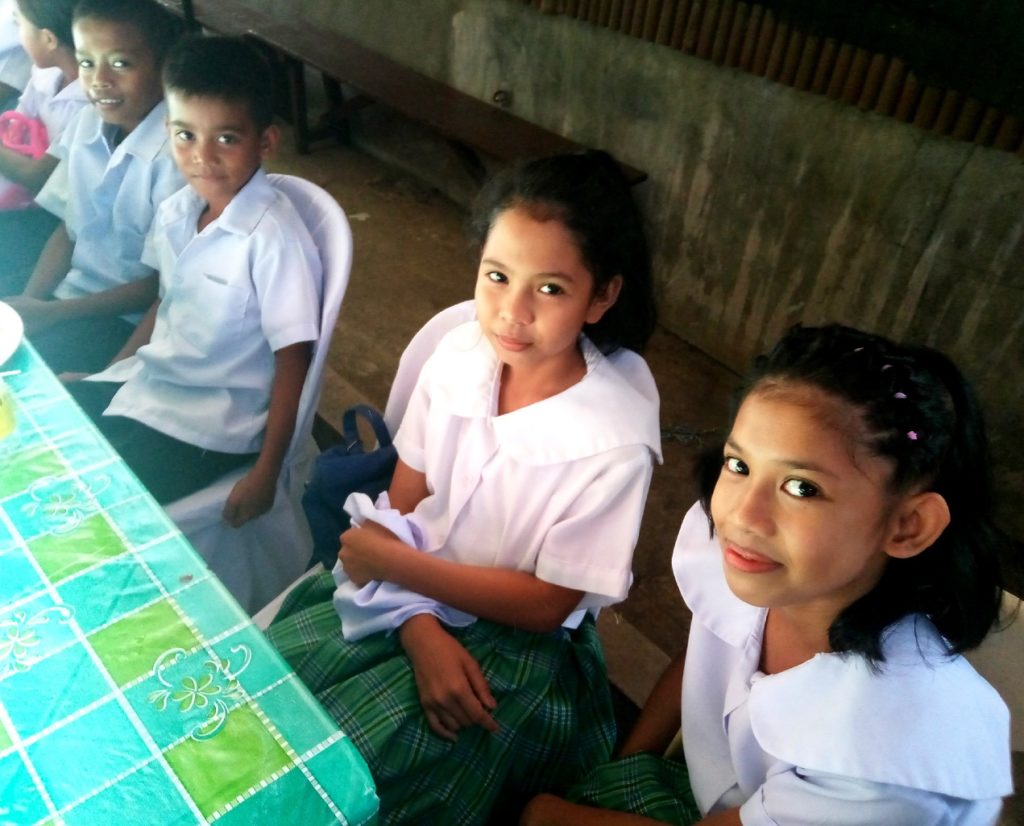 If JM LM had to speak to the heart of a young man today what would he tell him?
He'd say to him,
Do you want to be happy and succeed in your life? Give it, offer it, share it! Whatever his choice of life, whether single or married, only the selfish misses his life.
Do not protest against the present world, if you are not determined to help change it ? I agree with Pope Francis when he tells you: Young people, do not stay on the balcony watching what is happening! Act!
Learn to love. If there is so much violence today, if so many couples separate, it is because people do not know how to love. Learn to love, that is, to put the other before you.
Without the help of Jesus, you will have a lot of trouble: what counts is the change of your gaze. You must be able to look at every man as Jesus looks at him.
Practice physical exercise. If not, how healthy will you be at the age 50?
If JMLM were with us today, how would he be living?
He would live in the intimacy of Christ, asking himself at every moment, "Jesus, if you were on my side now, what would you do?"
He would vigorously question young people about what makes a good life: Is it the accumulation of wealth or the feeling of doing what you are made for?
He would tell young people about the value of manual labour and its beauty.
He would dare ask young people very direct questions about their vocation and the vocation of consecrated life : Do you thing God is calling you ? »
He would train young people to service of the poor of our time. It is a unique experience that opens the eyes to the real world and leads to its actual problems.

And how would he be present and active and with whom?

• He would be present with his Brothers, the religious and encourage them to continue their service.
• He would support young people and adults who share his educational project and make them marvel at the greatness of their vocation.
• He  would multiply groups, perhaps via Facebook, that allow young people to meet, share their lives and support each other.
• He would also push Catholic Schools Organisations to deepen, enrich and live their soul to the full."