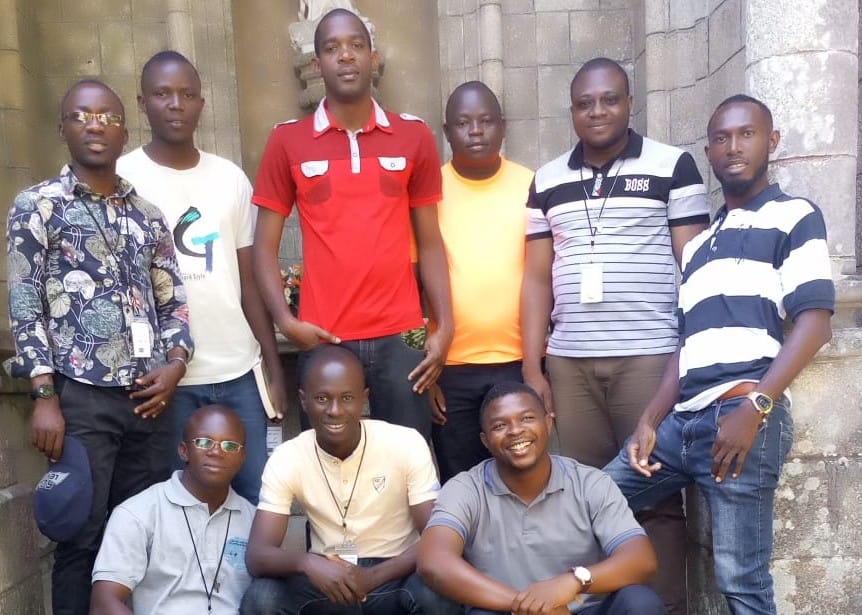 It has been 5 years since an international session had been held at the Mother House. We can bear witness to this: the Mother House was preparing for it and the Brothers, Pierre-Jean Bar, in charge of the welcome, and all the staff were waiting for us! The welcome was as big as the event.
The session began on July 14th with only 9 younger Brothers. We really regret the absence of the 5 young Brothers from Uganda who were unable to get their visa, and we think strongly of them. Another Brother, Brother Étienne from Senegal, should join us this week… we hope so.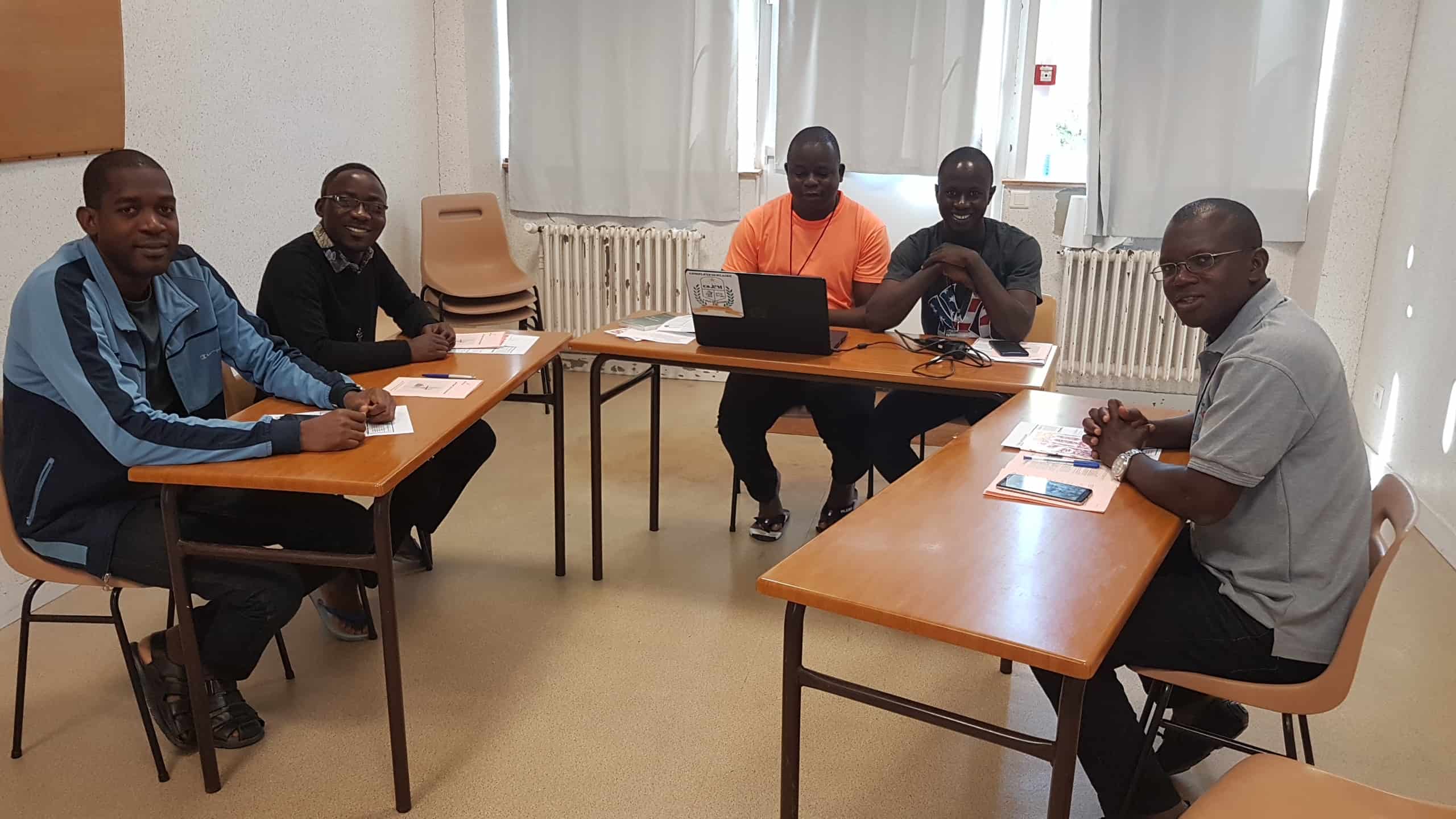 Brothers Joseph Bellanger, Vincent Ssekate and Hervé Asse form the Staff team.
The first week is already over, with many beautiful moments. First of all, the exploration of the Mother House, with a feeling of wonder and emotion thinking of the work, the commitment, the boldness and the prayer of our Founders and of so many of our pioneer Brothers.
On Sunday, July 17th, the Mother House welcomed a small group of children on summer camp at the Lycée La Touche. Their meeting was providential, and beautiful for all!
A new week is beginning which will lead to a week of retreat in the footsteps of Jean-Marie de la Mennais and Gabriel Deshayes; this retreat will be guided by Brother Josu Olabarrieta who stayed in Ploërmel after the week of formation of formators of the Mennaisian Family in early July. This retreat will be punctuated by some times of pilgrimage on our holy places of foundation: St Malo, Auray, Beignon, Malestroit, etc. and in the last week: St Brieuc, Dinan, Guingamp, La Chesnaie.
The entire community of this international session is in union of prayer with all the Brothers of the Congregation and counts on the prayer of all in their journey towards their perpetual vows.
BroHervé ASSE