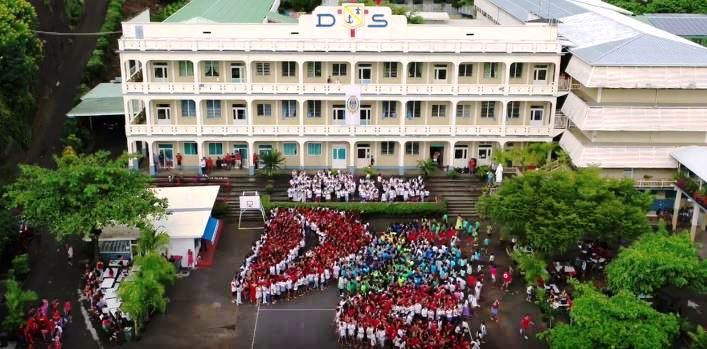 Beautiful pictures and a beautiful symbol! On 30th April, 2019 the 2,240 students of La Mennais Secondary School of Papeete represented the D+S symbol meaning God Alone, the motto of the Congregation of the Brothers, on the occasion of the Bicentenary of foundation.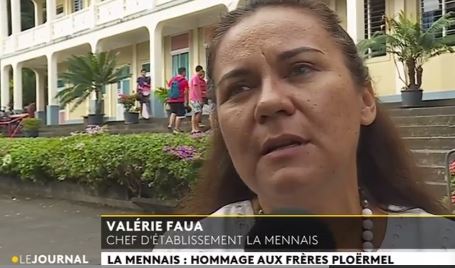 Valérie Faua, the Headteacher of the School wished to pay tribute to the two Founders of the Congregation: Jean-Marie de la Mennais and Gabriel Deshayes. All students participated enthusiastically.
Many interviews and reports were broadcast on the 1st.francetvinfo.fr/Polynesia/tahiti and on TNTV Tahiti Nui Television, Interview of the Brothers Henri ALANOU and Maxime CHAN on 30th April, 2019 (11'20'' to 16'.)
See on the Website : http://www.lamennais.org/animations/?lang=en
An impressive and dynamic video was produced by Matari.
See the VIDEO by clicking here
https://www.youtube.com/watch?v=iaKUvQovDBQ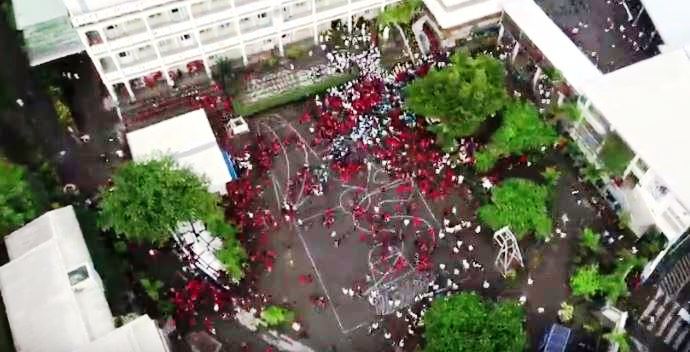 Another highlight is expected in November.