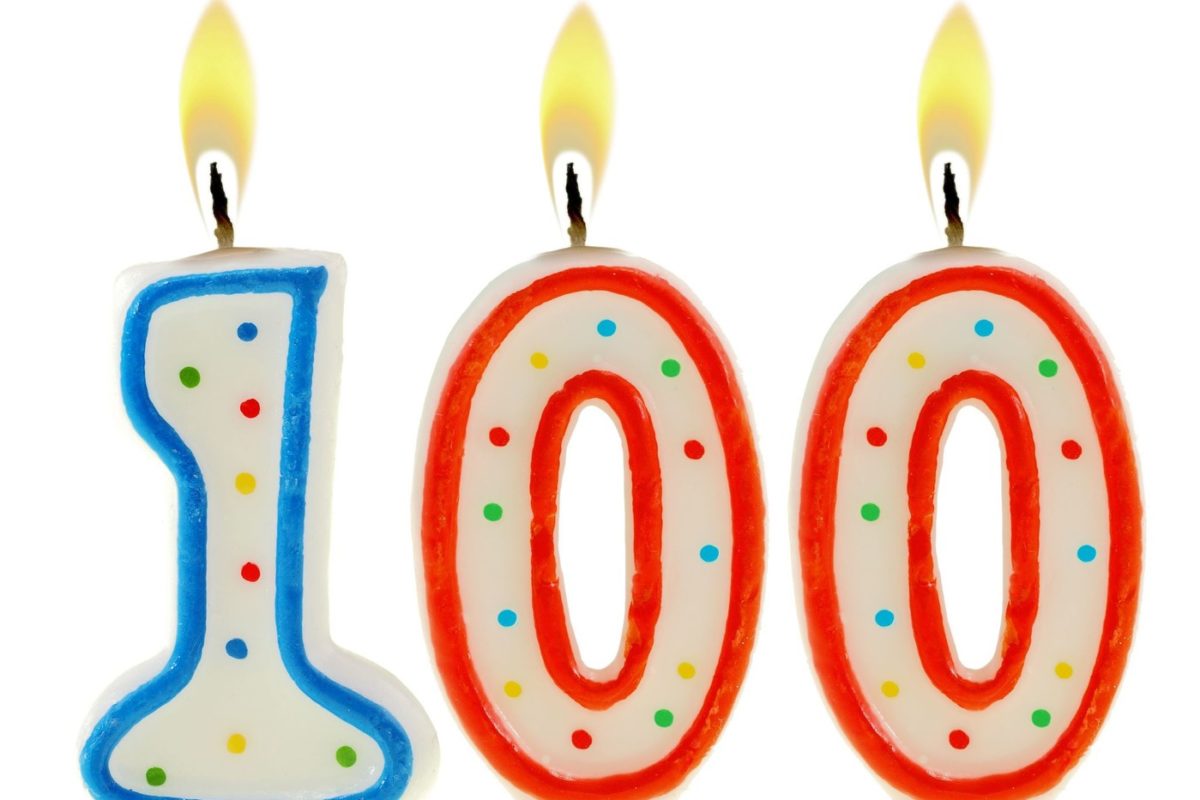 Since Sunday, 12th April, the Congregation counts a second centenarian. He is Bro Gérard PARISIEN, from Quebec, who was the founder of the Rwanda mission in 1968 and who now lives in the Infirmary community of the Mother House of La Prairie, Canada. Bro Mario Houle, Provincial Canada-USA-Mexico, highlights this event in a special way, while Bro Pascal Mbolingaba, Brother Visitor of St. John Paul II District (Congo DRC-Rwanda) underlines Bro Gérard's qualities. It is also an opportunity to greet the dean of the Congregation and two Sisters of Providence who have just turned 100.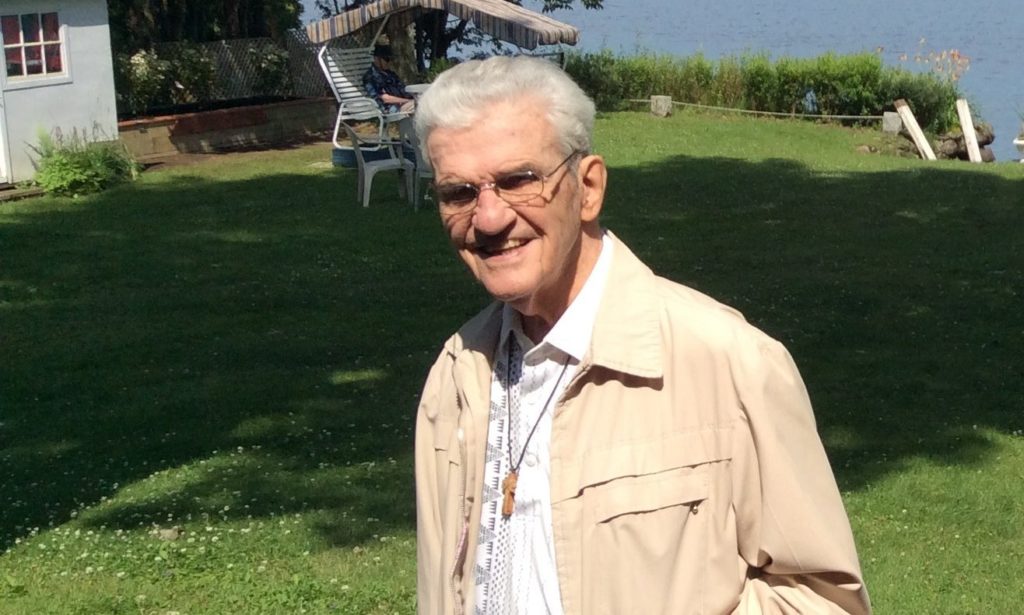 "In this feast of our family let us also teach the balance of life, the commitment, the joy, the faith without flaws and the fidelity by a great character who was all his life a man of God, a pioneer, a shepherd, a companion and a missionary, and who lives today an incredible passage in the company of his brothers in the infirmary.
Bro Gérard, receive all our admiration and pride! Despite the obligatory distance of this confinement, may you feel today the closeness of our prayers, our thoughts and our affection. Being 100 years old suits you very well!" Bro. Mario said.
«Brother Gerard, a patriarch, a holy man»
"What a beautiful coincidence to celebrate on this Easter Day, the centennial anniversary of an exceptional and wonderful Brother: Gérard Parisien, assures Bro Pascal Mbolingaba, Brother Visitor of St John Paul II District Congo DRC-Rwanda, Easter is the greatest celebration in the Church, it is the summit of joy, for Christ is risen from the dead and we are saved.
Had it not been for this pandemic of Covid-19, the confreres would have surrounded Brother Gérard Parisien today to wish him « a special Happy birthday ». The psalmist says: The days of our life are seventy years, or perhaps eighty, if we are strong. And we add exception for the centenarians!
We would like to join Jean-Marie de la Mennais Province -North America- in congratulating Brother Gérard Parisien and in thanking him for his service to the Congregation and to the world. For us, he is a patriarch who has marked us and whose memory will remain engraved in the history of our District.
Not only was he the founder of the Rwanda mission, he worked in several places in the District: Gisenyi, Rambura, Nyundo, Kinshasa and Dungu.
Wherever he has gone, he has left the witness of a religious with a deep and solid faith, a wise man, good, devoted, generous, simple, humble, discreet, hard-working, etc. In a word, a holy man.
May the Lord still grant him health and strength to live among us for a long time to come!"
Bro Pascal Mbolingaba,
Brother Visitor of St John Paul II District
For and on behalf of the Brothers of Saint John Paul II District of Central Africa
Now guess who the dean of the Congregation is?
The next issue of La Mennais Magazine, which is being distributed during these weeks, will present more information on these centenarians:
Bro Gérard PARISIEN of course and also…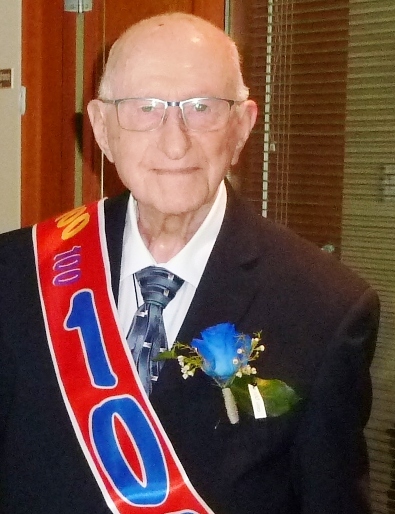 Bro  Roger LEBLANC, the current dean of the Congregation. He will be 102 next November. He lives in the community of Pointe-du-Lac, Quebec, Canada.

This issue will also present information on
two centenarians among the Sisters of Providence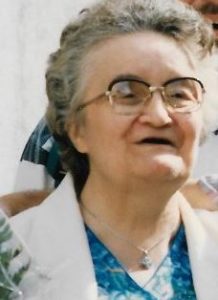 Sister Monique LE SCORNEC was born on 17th March, 1920, in a Paris region of Ivry. Blind from birth, she completed her Novitiate in 1940 in St Brieuc and then her schooling in an adapted Institute. From 1942 to 1972, she taught music and singing at La Providence School in St Brieuc while being an organist. From 1974 to 1986, she was professor of Braille at IRSSEN in Reims, then translator at the Valentin Houy Institute in Paris. Since 2007 she lives at the St Joseph Hermitage in St-Brieuc. Sr Monique has been very involved in the musical training and accompaniment of visually impaired people.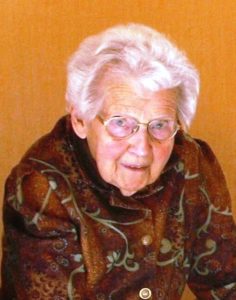 Sister Marie-Hélène LE HIRE was born on 9th April, 1920 in St-Brieuc. After her Novitiate at Providence in December 1943, she taught kindergarten in 1948 at the Vieux Cours in Rennes and then at Providence in St Brieuc. After 1970, she was successively in community in the Paris region at Choisy le Roi, Boissy St Léger, Valenton, as a housekeeper. She then joined Champigny and Rennes where she remains today.
Congratulations to all those centenarians!
Thanks to Mr. François Boutin, Archivist, Province Jean de la Mennais