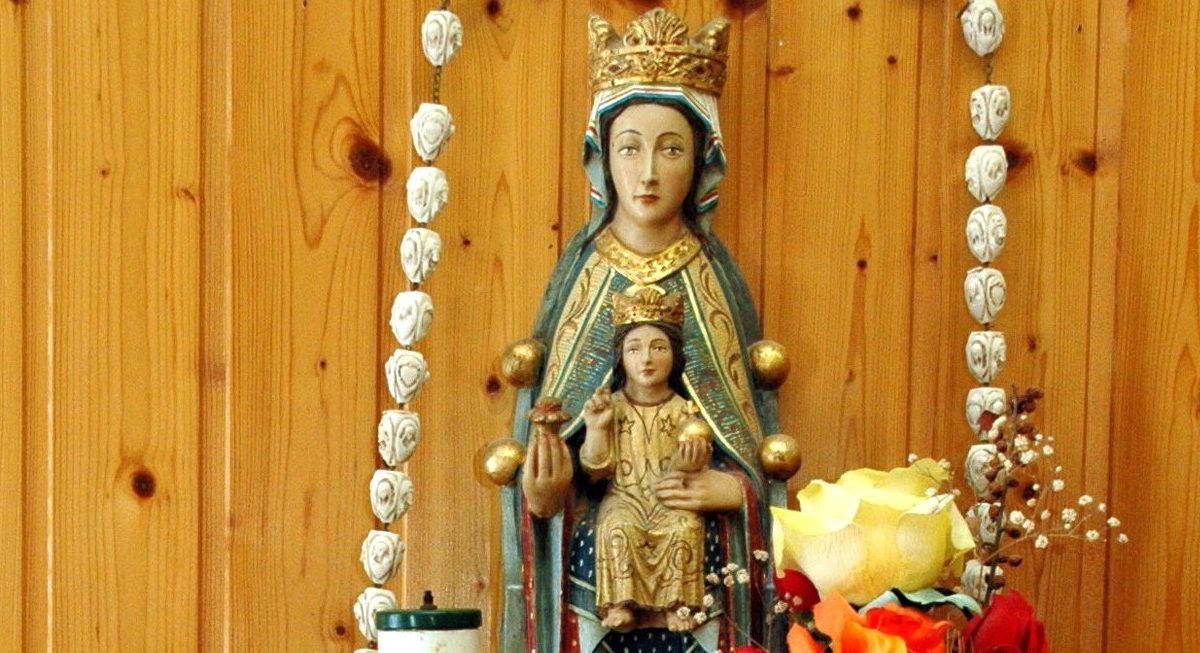 In this month of May and this time of health crisis, with suffering experienced on every Continent, Pope Francis invited us to a "marathon" of prayer to invoke the end of the pandemic. It focuses on the following theme: «the Church prayed to God with insistence» (Acts 12:5).
At home, in Families, in Communities, in Groups, he proposed to discover the beauty of the Rosary, entrusting oneself to Mary. We are all invited to pray the Rosary during this month. Thirty sanctuaries from all over the World joining this initiative that Pope Francis wanted.
The Congregation honors Mary, the Mother of God, as its special Patroness. The Rule of Life naturally invites us to turn to the Virgin.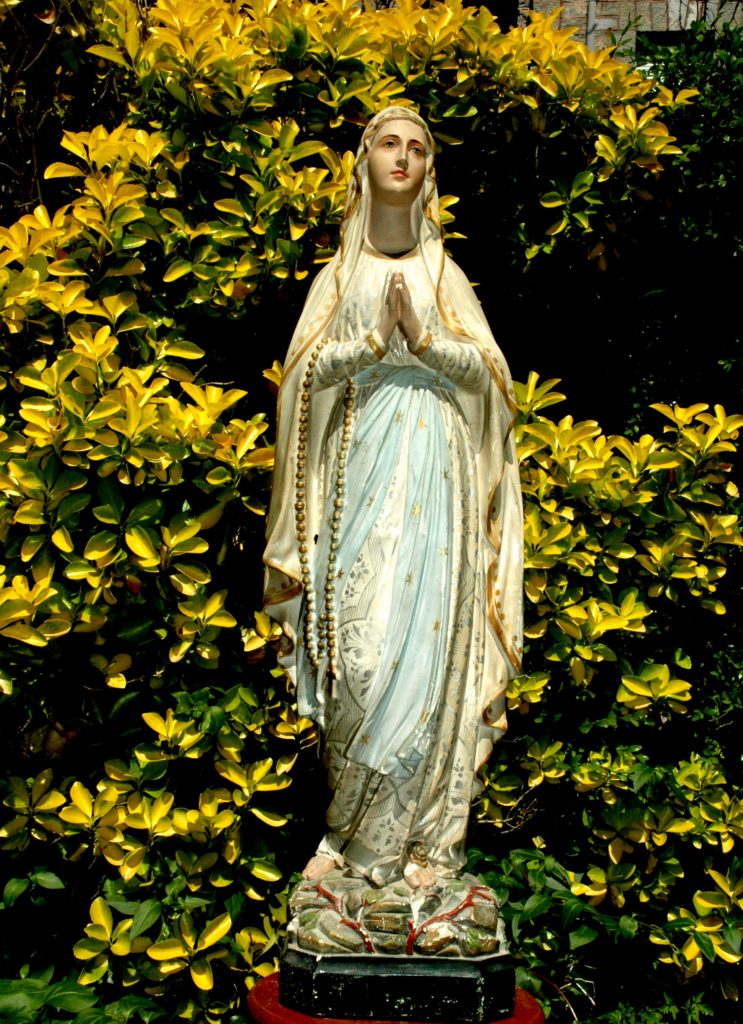 In communion, Pope Francis proposed a prayer to be recited at the end of the Rosary.
"O Mary,
you always shine on our path
as a sign of salvation and hope.
We entrust ourselves to you, health of the sick,
who, at the cross, was associated with the pain of Jesus,
by keeping your faith firm.
You,
you know what we need
and we are certain that you will watch
that, as at Cana of Galilee,
may joy and feast return
after that moment of trial.
Help us, Mother of Divine Love,
to conform to the will of the Father
and to do what Jesus tells us,
who took upon him our sufferings
and took our pains
to lead us, through the cross,
to the joy of the Resurrection. Amen.
 We fly to thy protection, O holy Mother of God. Despise not our petitions in our necessities, but deliver us always from all dangers, O glorious and blessed Virgin. Amen.
Prayer to Mary, woman of listening, of decision, of action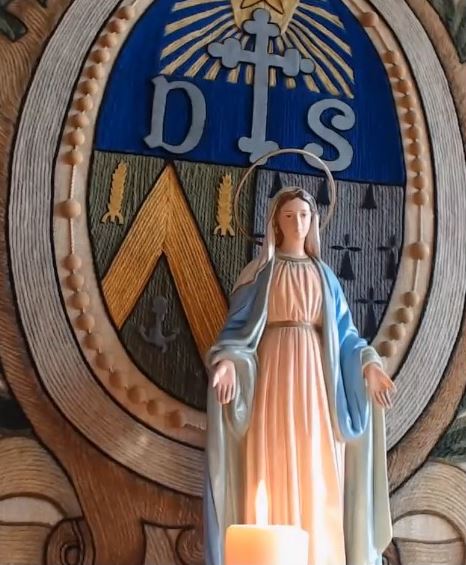 Mary, woman of listening, open our ears; grant us to know how to listen to the word of your Son Jesus among the thousands of words of this world; grant that we may listen to the reality in which we live, to every person we encounter, especially those who are poor, in need, in hardship.
Mary, woman of decision, illuminate our mind and our heart, so that we may obey, unhesitating, the word of your Son Jesus; give us the courage to decide, not to let ourselves be dragged along, letting others direct our life.
Mary, woman of action, obtain that our hands and feet move "with haste" toward others, to bring them the charity and love of your Son Jesus, to bring the light of the Gospel to the world, as you did.  Amen.
Pope Francis   31 May 2013
The two photos presented above were taken at the Brothers' Community in Nanclares de la Oca, Spain. They were taken by Bro Mariano Gutiérrez, with the exception of the last one made in Argentina, Divine Providence District.