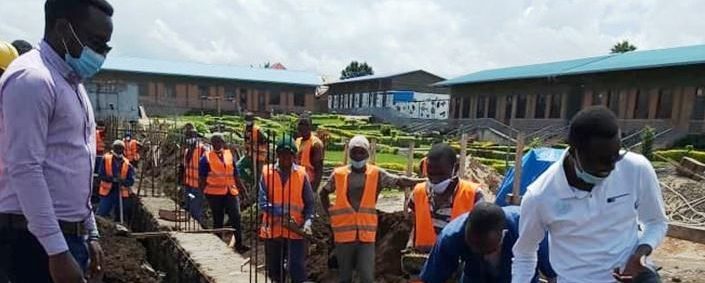 For several weeks, Saint John Paul II School in Mbugangali, Gisenyi – Rwanda – has been the subject of a major project.
This is the construction of a two-storey classroom wing that will accommodate the future High School. The official laying of the foundation stone took place in March.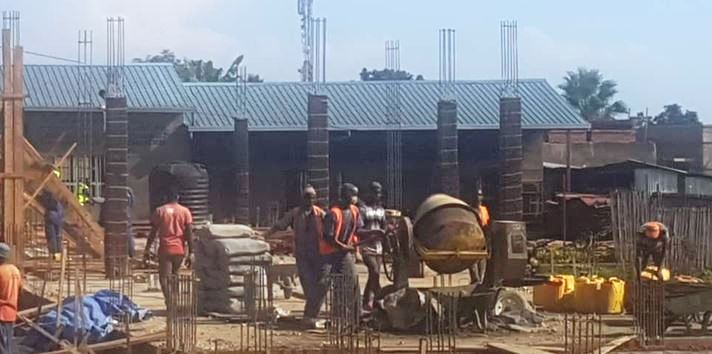 The construction of the extension of the Mbugangali School is not disturbed by the students: they are absent given the Pandemic sanitary measures. Workers do not have machinery. Even the cement is carried to the second floor on a wheelbarrow.
The visitors of the works must wear masks ; the Brothers of the Community of Gisenyi accompanied Bro Cyprien to see the works site. And if all goes well, by the time the students return in September the works will be finished.
Information via Bro. André Bilodeau