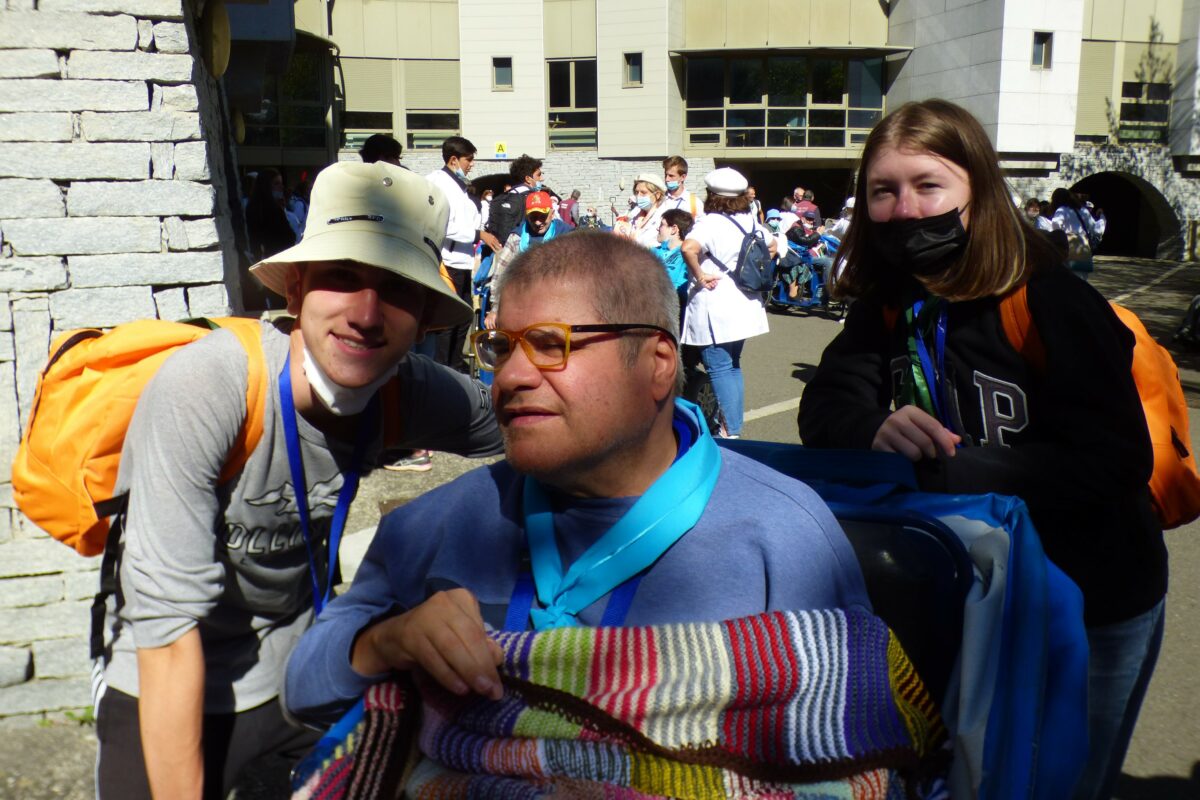 Young participants at the Pélé service in Lourdes last October.
You discovered the new Digital Bulletin of the Congregation and of the Mennaisian Family last October.
The La Mennais Click Infos N°2 will be broadcast on the email addresses of each from January 10th 2022.
New Schools to serve life.
Solidarity actions by young people in several Countries.
The Editorial of Bro Hervé Zamor, Superior General.
A presentation of the Dean Brothers of the Congregation and of the Sisters of Providence.
Chronicle of Communities, Professions and Deaths of Brothers in 2021.
Updates on the Cause of Jean-Marie de la Mennais and Echoes about Gabriel Deshayes
Without forgetting a World tour of the Provinces and Districts, dozens of photos…
These are the Headlines of the upcoming issue.
The paper version of the Mennais Magazine, which will now be published once a year, is postponed until the end of 2022, at the wish of the General Council.