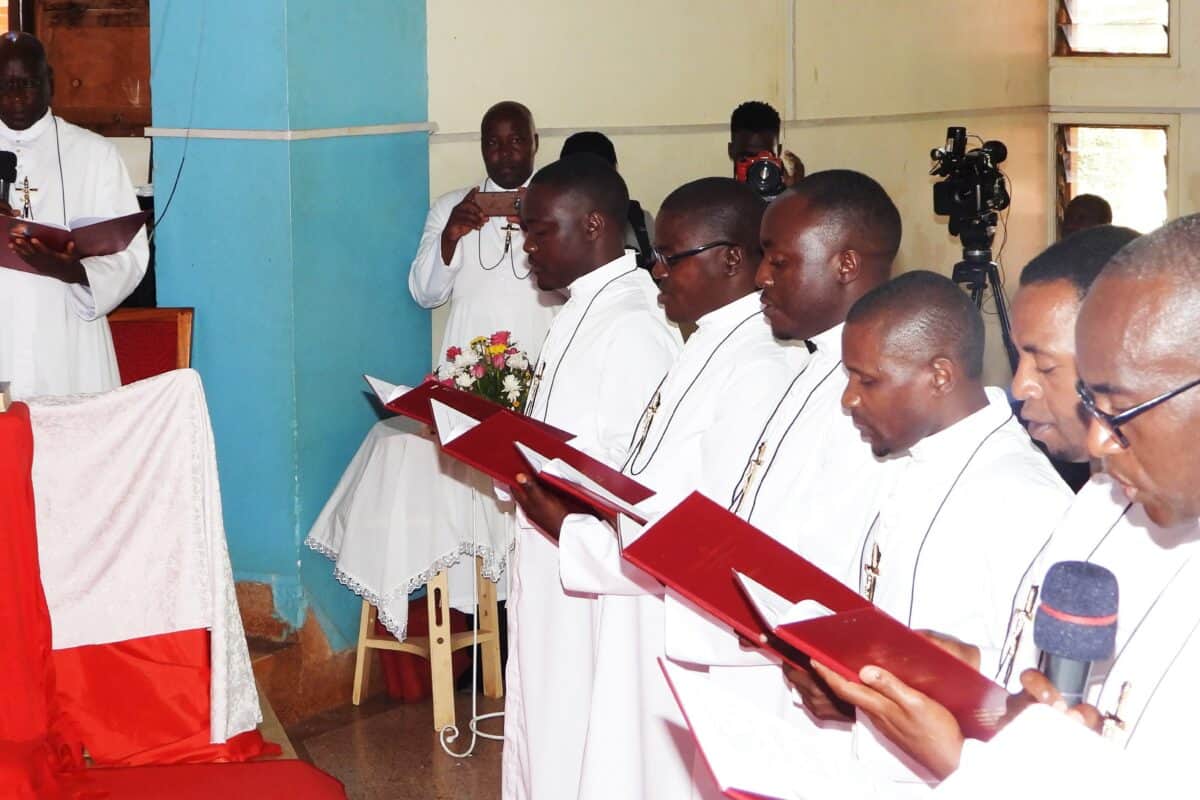 Move from one year to the next one by choosing Life!
On 31st December 2022 and on the 1st January 2023 at Kisubi, Uganda, 14 Brothers from Uganda, Kenya, Tanzania and Rwanda made or their First profession or their Perpetual profession. 9 Brothers also celebrated their Jubilees and 47 renewed their vows. Explanations.
St. Teresa of the Child Jesus Province traditionally gathers its members, families and friends to live the transition to the New Year. This was the case on last 31st December 2022 at Kisubi.
On the other hand, 13 Postulants were admitted to the Novitiate. 7 come from Tanzania-Kenya, 5 from Uganda and 1 from Rwanda.
8 Novices from Uganda made their First Religious Profession.
The Celebration was presided over by Bros Vincent Ssekate, Assistant General and Casio Aizire, Provincial of Uganda and Rogers Michael Kazibwe, Assistant Provincial.
47 Brothers Renewed their Religious Vows.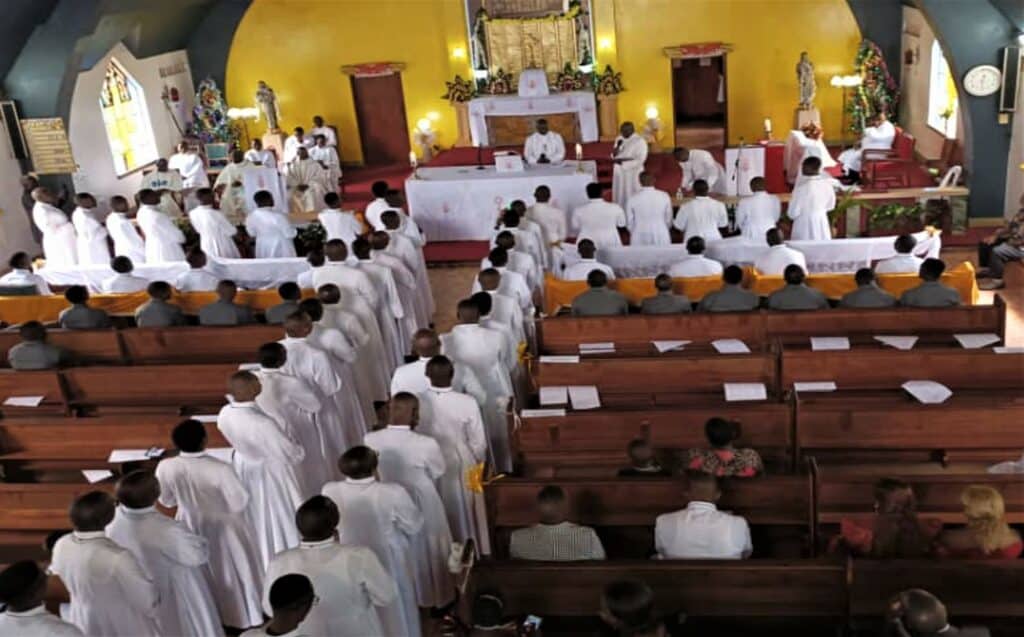 6 Brothers for life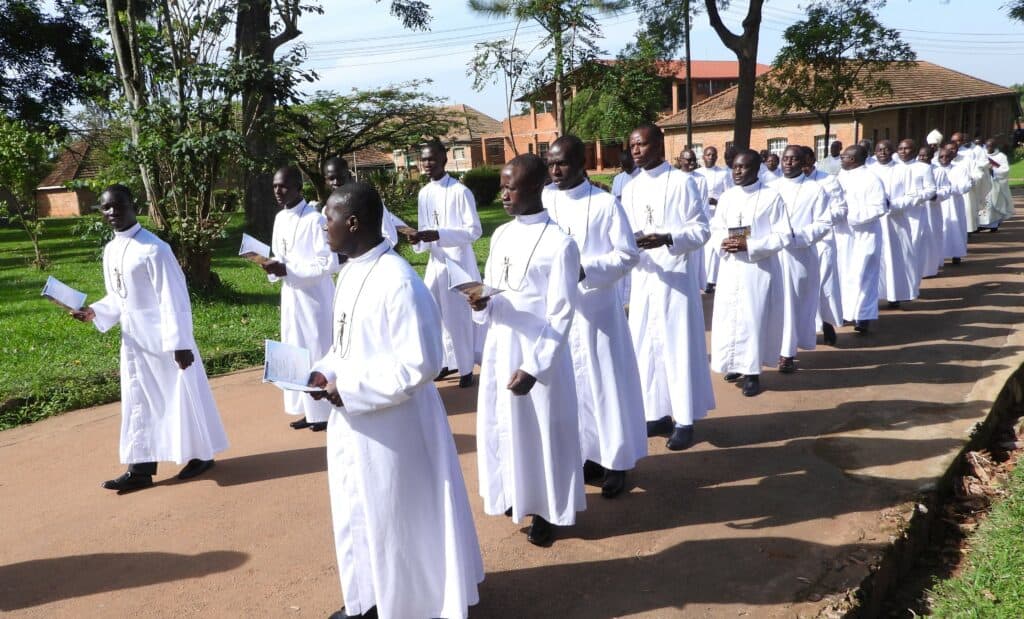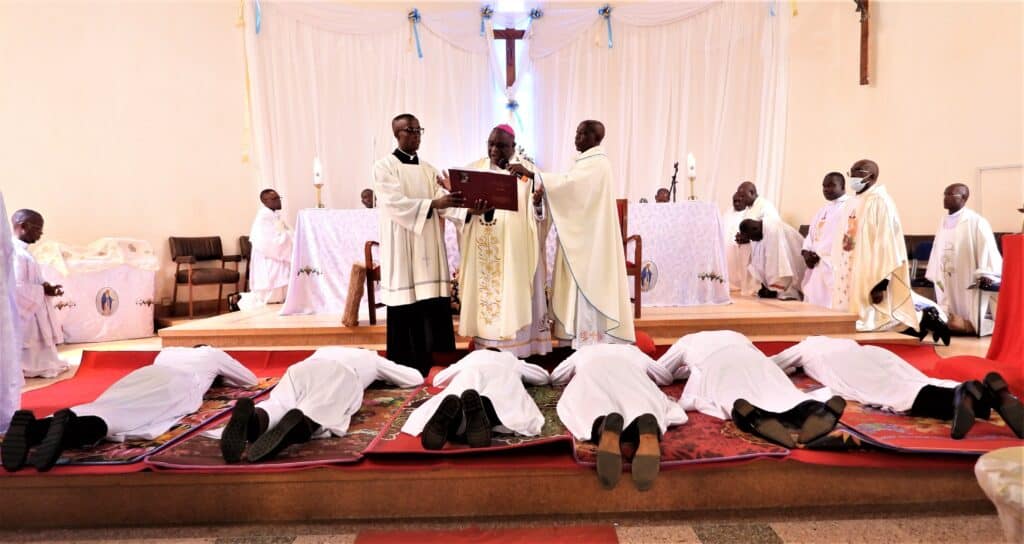 The following day, January 1st 2023, during a Celebration presided over by Archbishop Paul Ssemogere of Kampala. Bros Casio Aizire and Rogers Michael Kazibwe received the Perpetual vows of six Brothers:
Bros Kyamanywa Ronald, Kyobe Edward, Matovu Costantino, Mutebi Vincent, Nuwagaba Deogratias and Rukundo Aiden.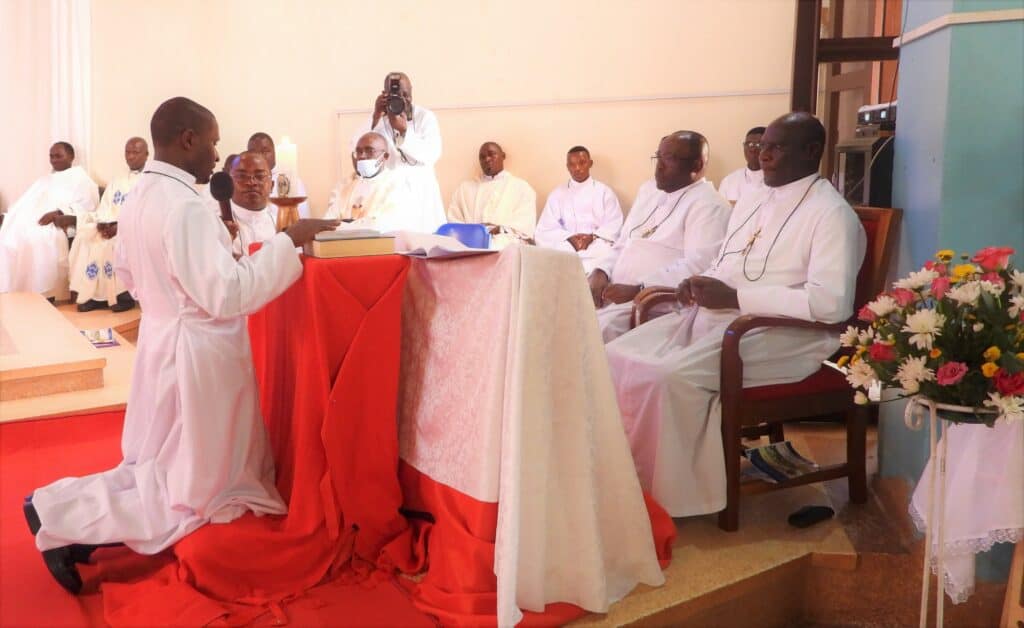 9 Jubilees
3 Jubilarians celebrated their 50 years of Religious Life, Bros Aloysius Byaruhanga, Andrew Yiga and Francis Xavier Aganze.
Six Jubilarians celebrated their 25 years of Religious Life, Bros.  Ahimbisibwe Glorian, Agaba Charles, Baiton Lawrence Kizza, Beyendeza Wilbroad, Ngabirano Eusebius and Turyatemba Siliaco.
Information via Bro Mathias Senfuka