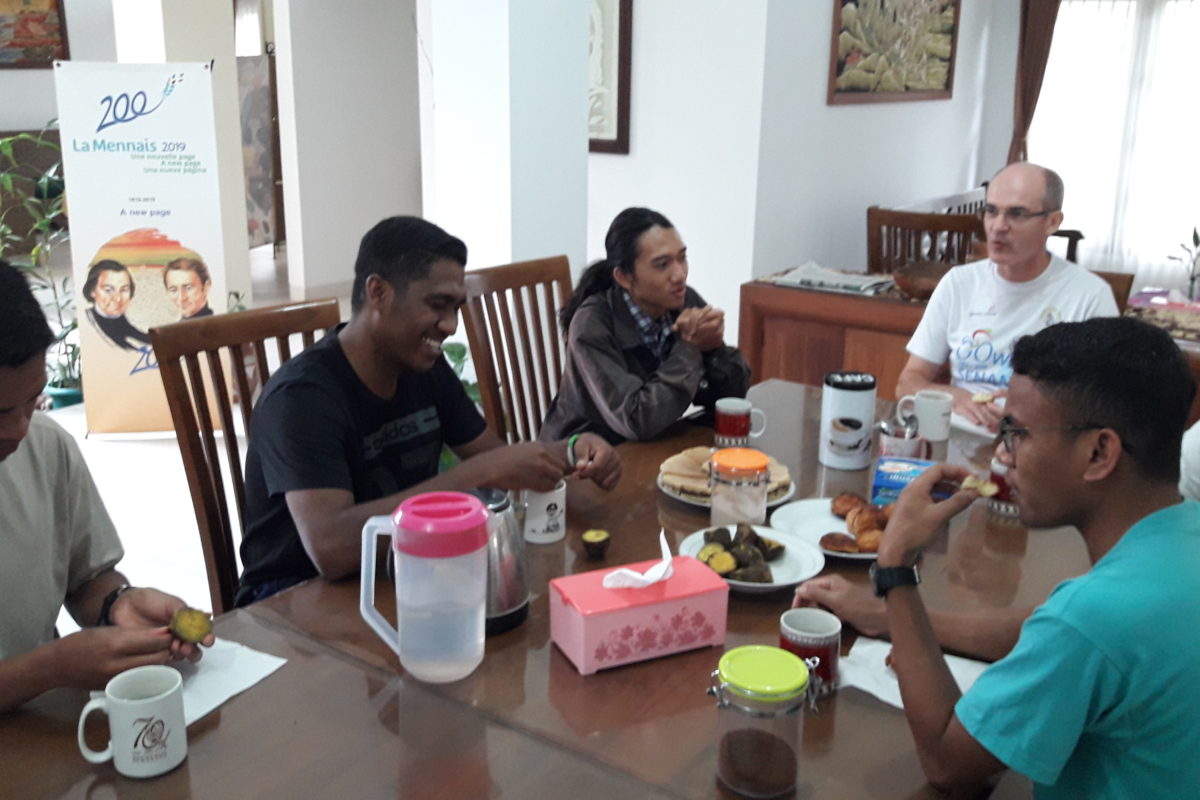 As part of our Community Project, we decided to open the Community to young students – the final year of High School, University – or young workers for a weekend of discovery (live-in).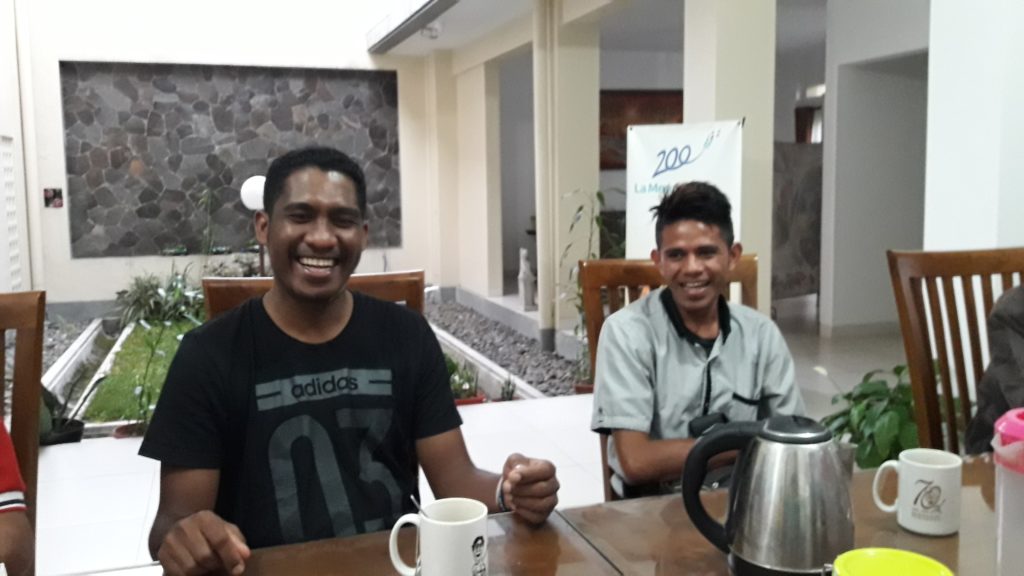 Bro Andreas, on the left
This "live-in" was scheduled for November 24th and 25th as part of the Mennaisian Week. We produced posters and invitation leaflets that we disseminated via social networks and also by our fellow student Brothers present on the campuses of Sanatha Darma University. Two presented themselves: one for an evening, and the other for the whole weekend.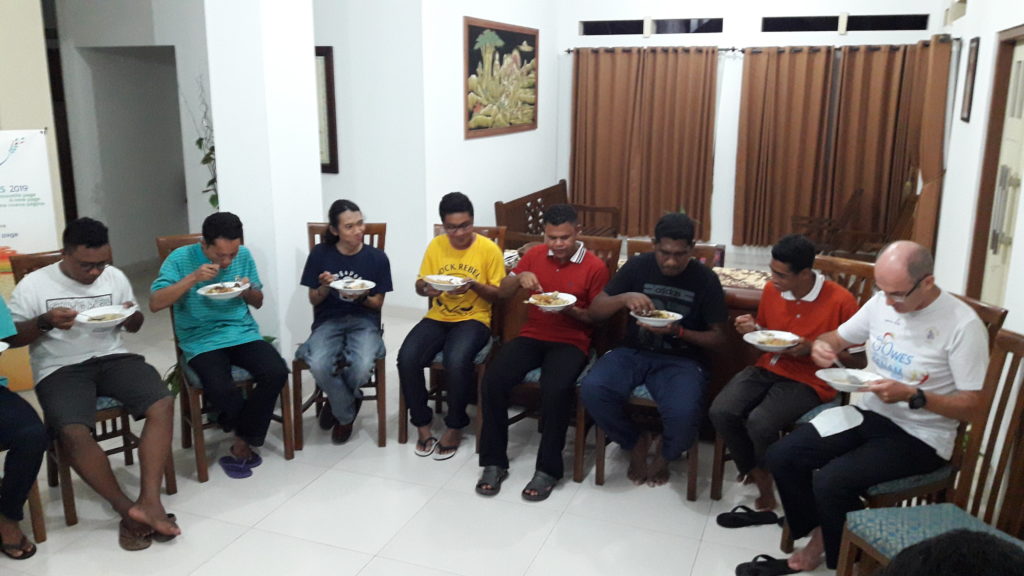 Sharing the dinner, in community
Time of mutual knowledge around a welcome drink. Our wish was to propose the life of the community such as it is usually lived. Our two guests thus followed the rhythm: prayers, meals, activities of Sunday (cook, catechism school of Sunday). On Saturday evening, in first part, we evoked more for a long time the life of the community with videos and the testimony of some of us in live. The second part was simply entertaining.
The experience was rich for our guests as for the community: to live the community life from inside on one hand and to open the community life to an outside look, friendly look certainly but which questions us about our habits and our ways of doing things whose deep sense we sometimes forget on the other hand.
For and on behalf of the Community of Yogyakarta, Bro. Filip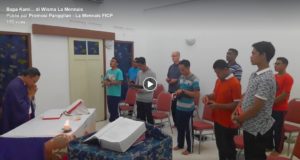 Song "Our Father", made by Bro Philip, with slides of the community life of Yogyakarta.