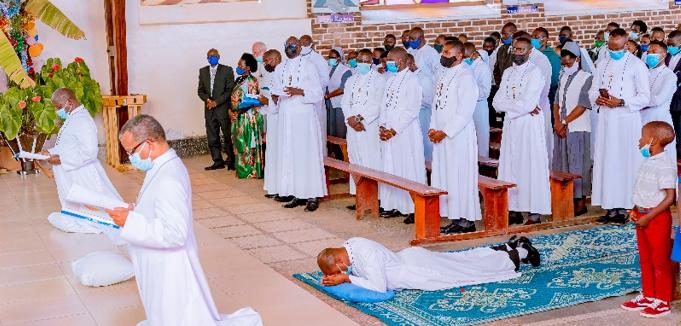 Joy in hearts at the very beginning of the New Year 2022! The Brothers of Rwanda of Saint John Paul II District, members of the Mennaisian Family and friends were gathered in Nyundo for the event. Brother Olivier Igiraneza made his Perpetual Vows on January 2nd, 2022, in Brother Hervé ZAMOR' hands, Superior General of the Brothers of Christian Instruction, in the presence of Bro Pascal MBOLINGABA, Brother Visitor.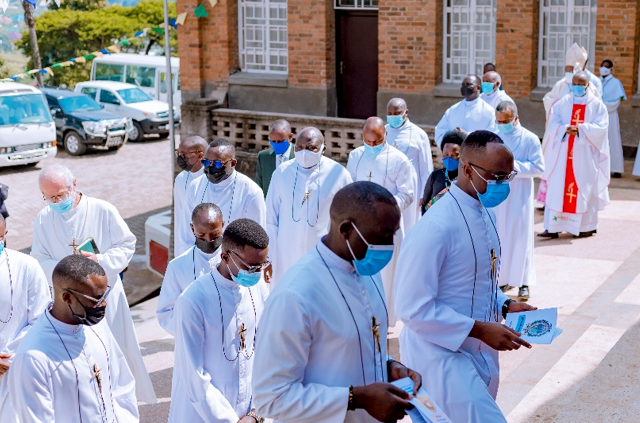 The ceremony took place in the Cathedral of Nyundo. The Mass was presided by Bishop Anaclet MWUMVANEZA of Nyundo, in the presence of all the Brothers of Rwanda. The Health Pass Act in Rwanda did not allow many friends and acquaintances to participate in this moving ceremony.
It was the "Angelorum" choir – of which it was the first outing – supervised by the Brothers of the Postulate who animated the Mass. The crowd was amazed at the choice and quality of the songs performed.
Vocations of Brothers
At the end of the Eucharistic celebration the word was given to Brother Superior General who expressed himself in these words:
« Celebrating the Perpetual Vows of a young religious who dedicates his whole life to following Christ is certainly a step but never the point of arrival. For Consecrated Life is always an ascent whose final destination is Eternity.
May the Lord, through the intercession of Jean-Marie de la Mennais and Gabriel Deshayes, continue to bless us by sending us many holy vocations of Brothers so that we may continue with boldness and creativity, passion and dedication, our Mission of Education and Evangelization of children and young people in this beautiful land of Rwanda, a land of a thousand hills. And do not forget to pray for the perseverance of Brother Olivier!"
Congratulations
The reception took place in the large and beautiful inner courtyard of the Postulate, Our Lady of the Apostles. The number of guests was limited to 75 persons composed of: Clergy, Brothers, relatives and friends. They all had to be tested 24 hours before the Meeting. We didn't get the usual shows. Only two students from Saint John Paul School in Gisenyi recited a poem in Kinyarwanda, much appreciated by the guests.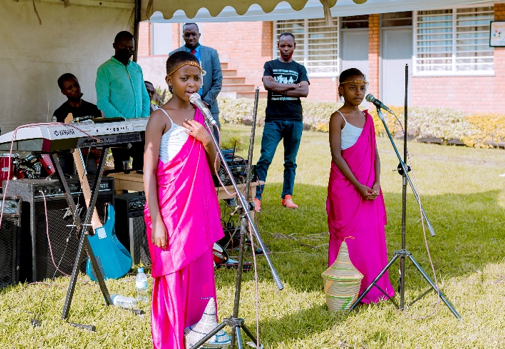 During this meal, Brother Olivier spoke to thank all those who contributed to his formation and to the organization of the celebration of his Perpetual Vows. In conclusion some personalities – Brother Olivier's father, Brother Pascal, Brother Visitor and Bishop Anaclet, Bishop of Nyundo – spoke to congratulate Brother Olivier for his definitive commitment and to wish him perseverance for the future.
It should be noted that Brother Olivier Igiraneza is the first in the Cathedral Parish of Nyundo to commit himself definitively to the Congregation of the Brothers of Christian Instruction. The event was attended to the great satisfaction of all.