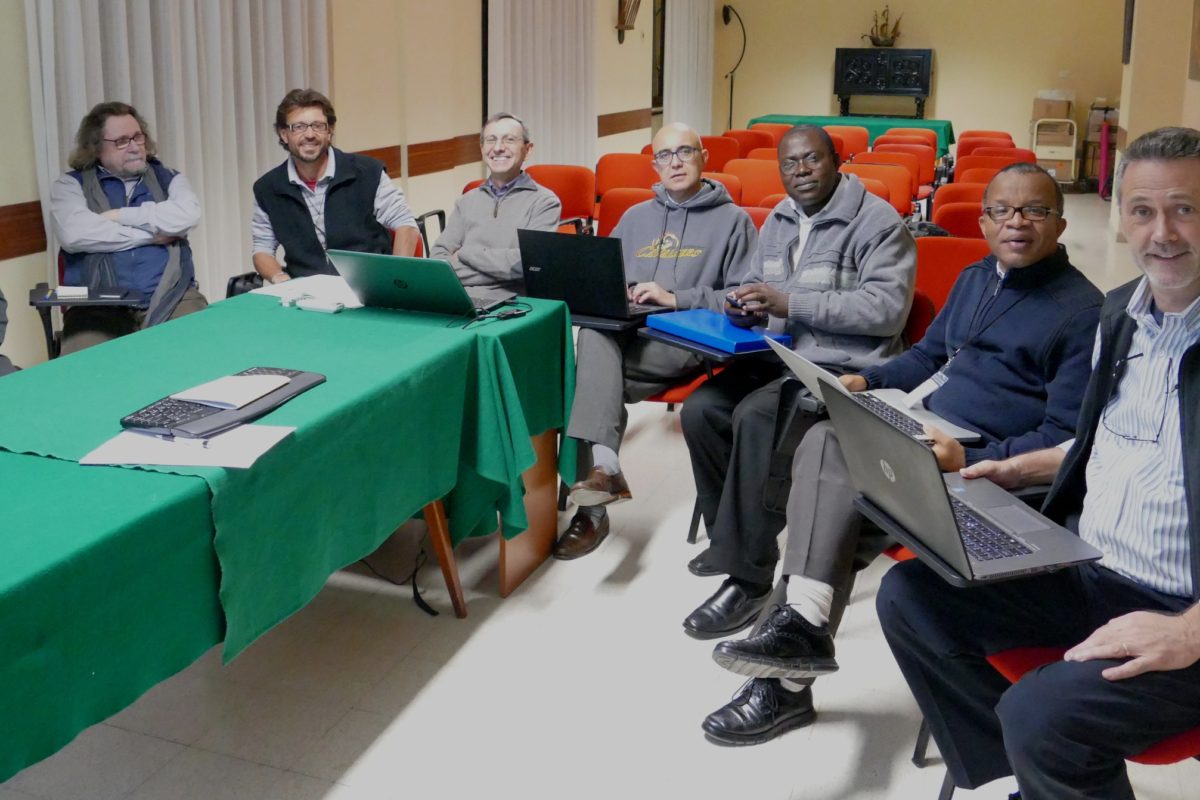 From left to right: Bros Jean-Paul PEUZE, Thierry BEAUPLET, Benito ZAMPEDRI, Gildas PRIGENT, Guillermo DAVILA, Vincent SSEKATE, Hervé ZAMOR and Mario HOULE.
Chaired by Bro. Gildas PRIGENT, the Central Committee of the chapter comprises the two moderators:
Bros Mario HOULE and Vincent SSEKATE,
the Secretary: Bro. Hervé ASSE – absent on the photo –
and the president of each of the 5 Committees constituted:
Bros Hervé ZAMOR, Jean-Paul PEUZE, Benito ZAMPEDRI, Guillermo DAVILA, Thierry BEAUPLET.
A vice-animator was elected to the Central Commission: Bro. Benito ZAMPEDRI.
This central Commission is responsible for preparing the agenda for each session, allocating the work of the committees, studying the issues submitted.
The decisions of the Central Commission are taken by an absolute majority.