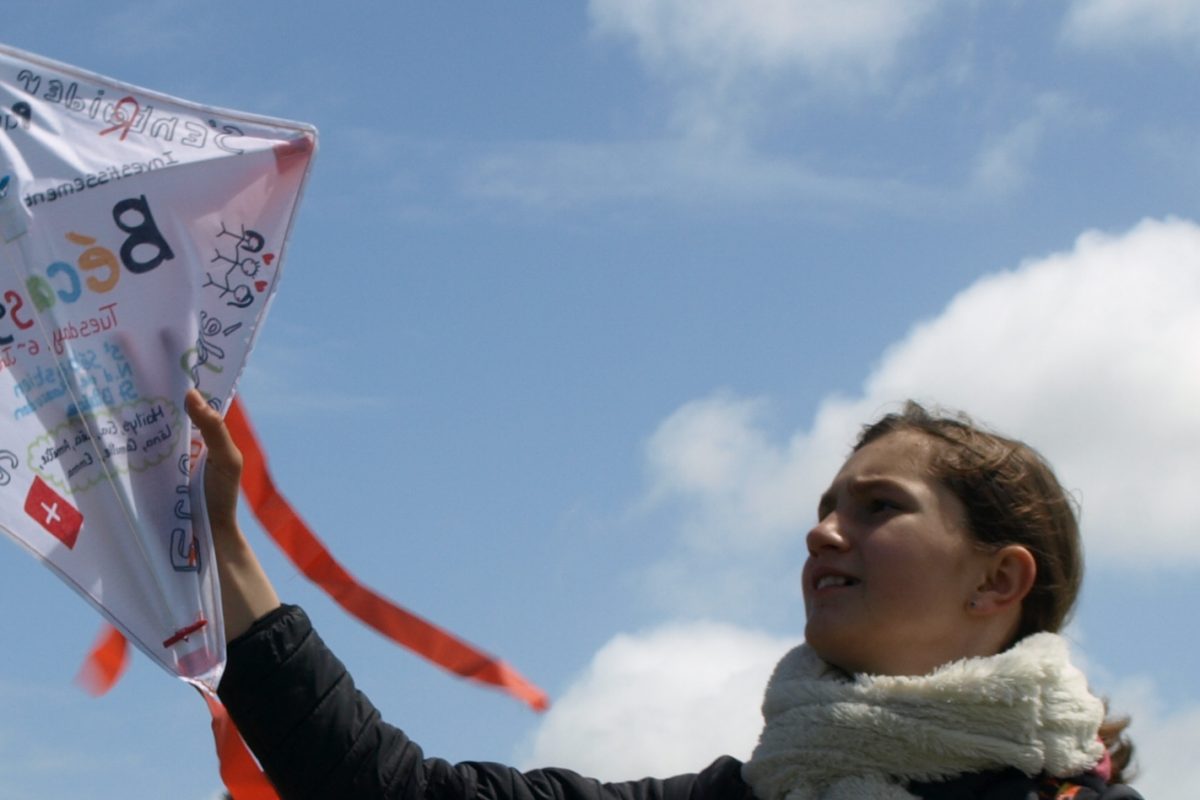 Leaving one's school, getting together, sharing, building a kite as a team and making it … fly! This was  a strong symbolic approach that was  experienced  on Tuesday,  6th June  by 120 schoolchildren – aged 13 to 16 years  from Mennaisian Colleges of Finistère : St-Blaise-Ste Elisabeth of Douarnenez, St-Joseph of Audierne and N-D of Roscudon of Bridge Cross, St-Louis of Chateaulin, St-Germain of Pleyben, St-Joseph-St-Sébastien of Landerneau and St-Stanislas of St-Renan.
Welcome at Saint- Stanislas College of Saint Renan, during  a pastoral day of the Mennaisian Network of France, the young people expressed with talent their sense of "alliance" – according to the annual theme – and their feelings with drawings and expressions: being together, brotherhood, mutual aid, respect, support, confidence … « Alliance » as an opportunity to take off.
Gathered for the picnic around the St-Egarec chapel of Lampaul-Plouarzel, the young people lived there a time of interiority before reaching the seaside and the big dune. There, the team of the organizsrs, teachers and headteachers, introduced the take-off of the 12 kites piloted by the school children … A drone filmed the word "Alliance" composed  by young people lying  on the dune.
After the Feast of Pentecost, the wind was fully present at that meeting, arousing feelings and memories.