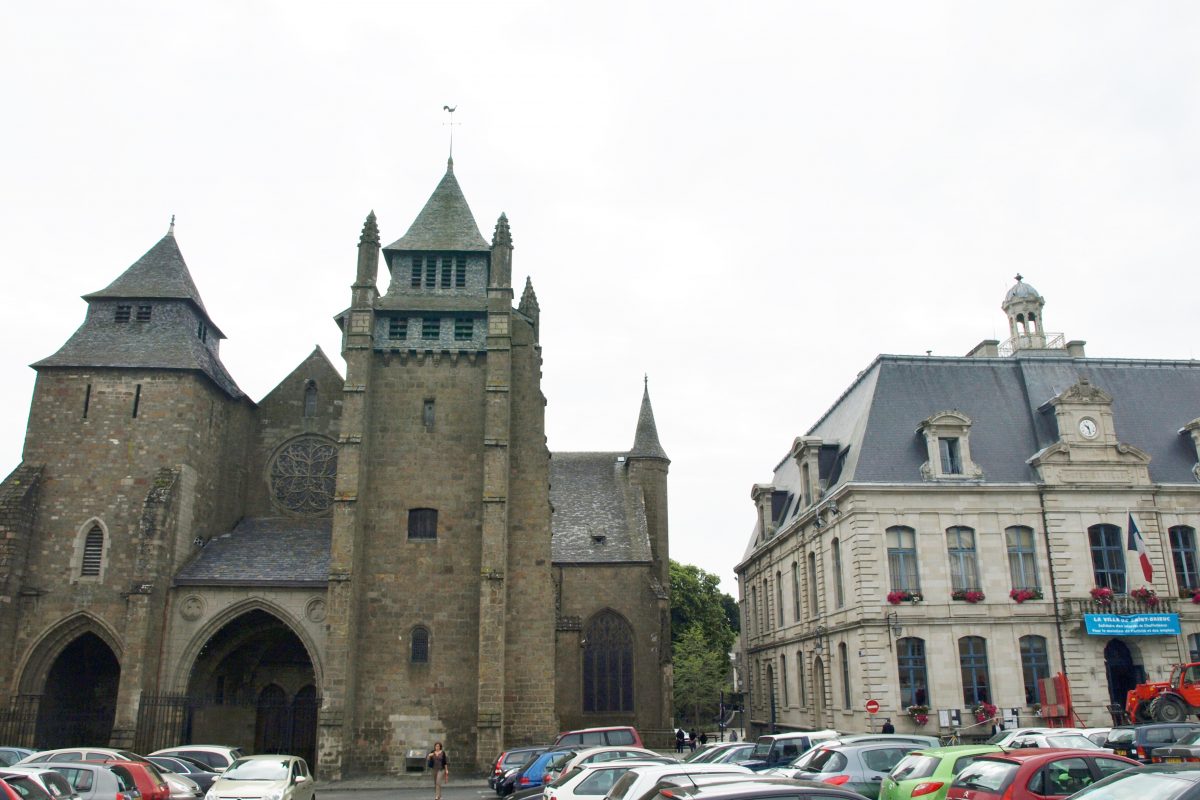 Cathedrale of Saint-Brieuc, France. The meeting between Gabriel Deshayes and Jean-Marie de la Mennais took place at the back of this building, in St Gilles Street.
"Our Founders, as our fathers in the faith, knew how to leave their comfort and risked by going to discover new horizons."  The  10th May marked the anniversary of the first meeting between Gabriel Deshayes and Jean-Marie de la Mennais at Saint Brieuc 200 years ago.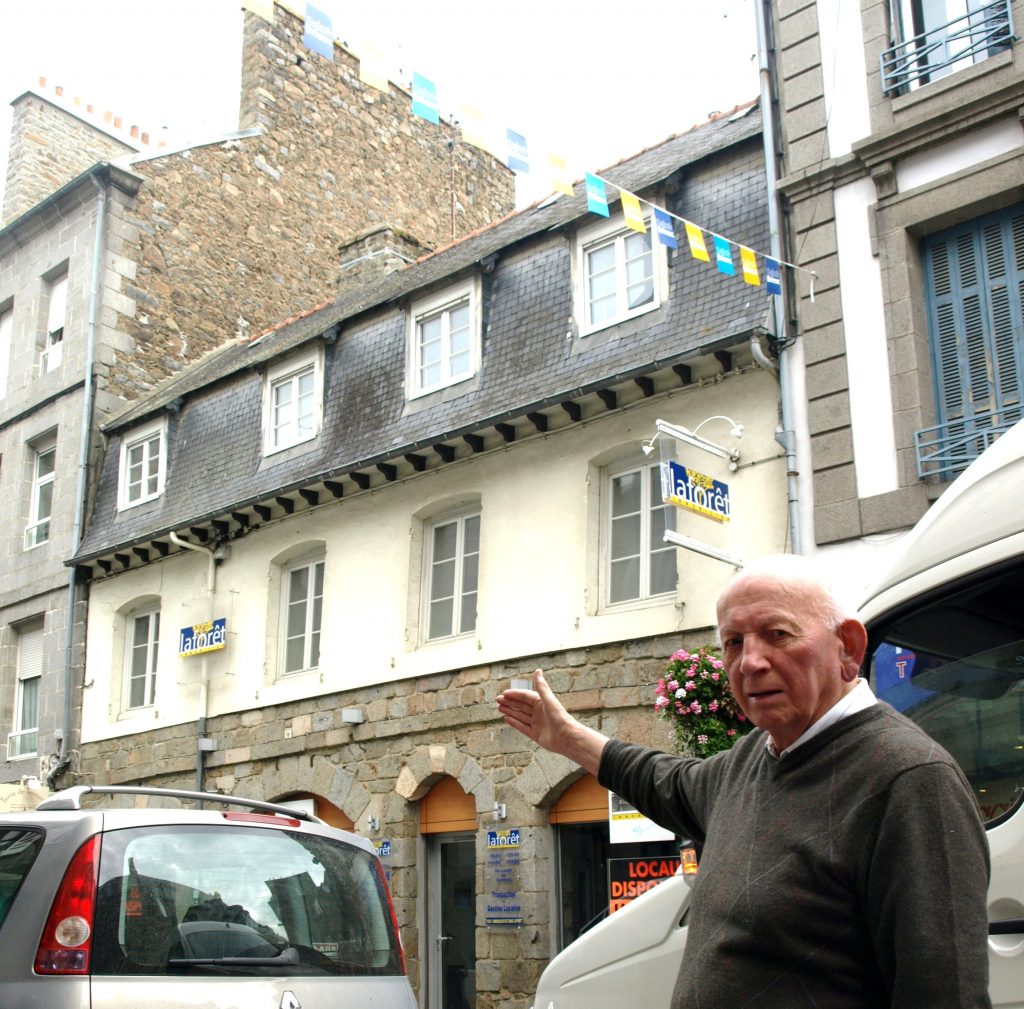 The meeting between the two Founders took place on the first floor of this white house, in St Gilles Street. Here Bro Pierre Lamandé – deceased in 2015 – showed the house during a Mennaisian pilgrimage. Photo d'archive. MT
***
Celebration, exchanges, prayer times, meetings, Oratory arrangements, songs: so many ways of having experienced the symbolic day of May 10th.
The 129 Communities of the Congregation were invited to commemorate this event, the first stage of preparation of the General Chapter of 2018 and to mark the launching  of the theme of the first year of the Bicentenary "Discerning Together".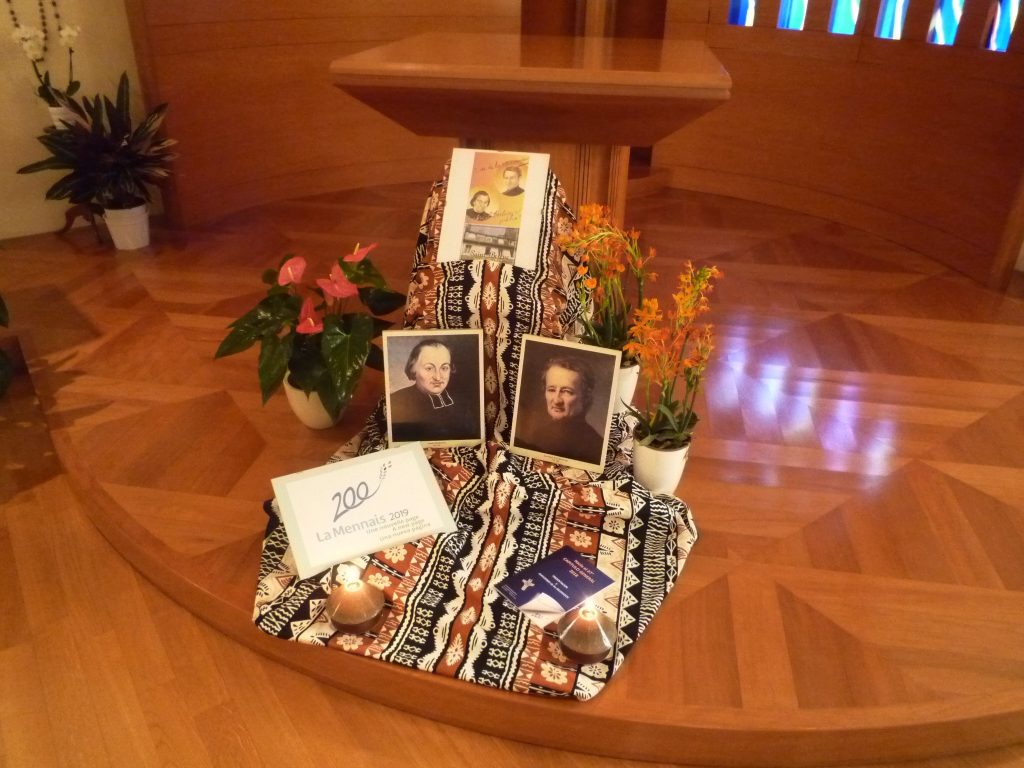 "Gabriel Deshayes leaves Auray to meet the Vicar General of Saint-Brieuc and a few days later Jean-Marie de la Mennais will be touched by the work and sensitivity of the Apostle of Auray. Far from being enclosed in a world already known, each one lets himself be challenged by the experience, the words  and the intuitions of the other. » Extract from the animation texts of the celebration time.