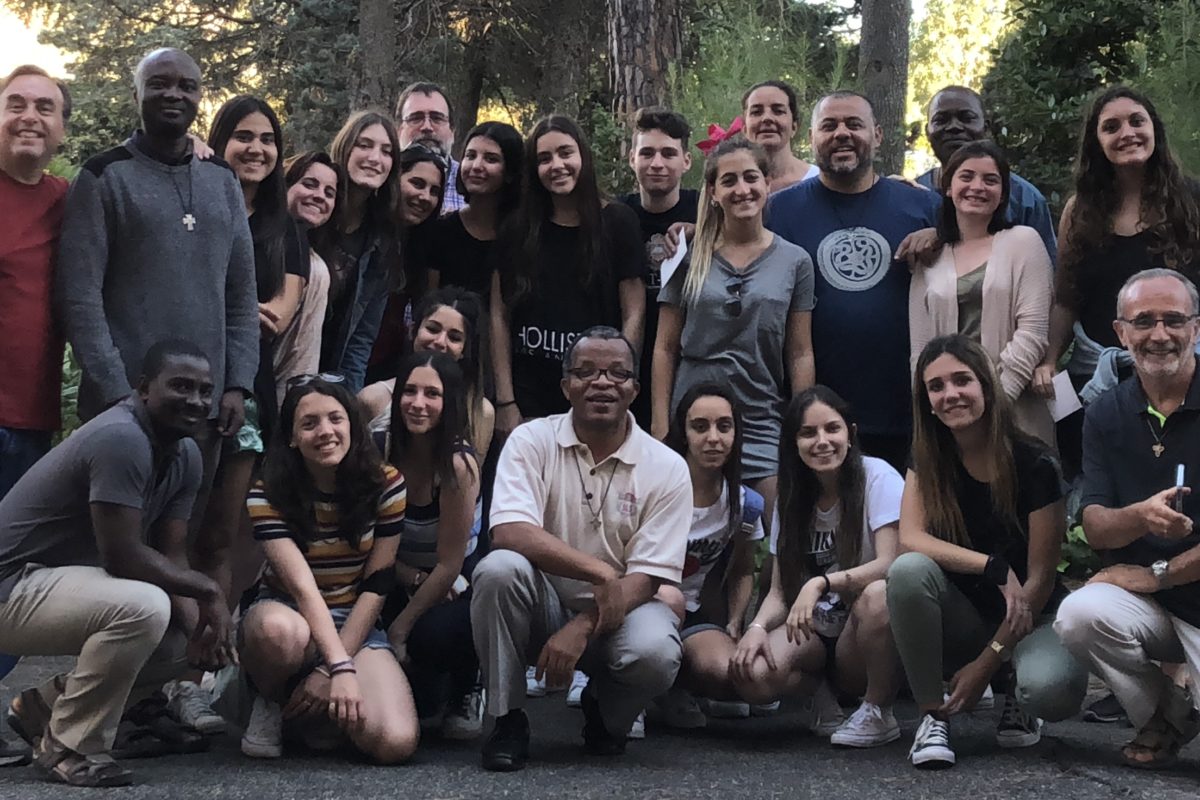 It's not every day that we welcome a group of young people to Casa. Already last year a group of students had come from Cardinal Copello College, and we were very impressed by their listening, attentiveness and openness.
This year no hesitation to welcome them again. Furthermore, we are in the year with the theme of "Calling", to open oneself to young people! It was an opportunity not to be missed.
Explanation of the history of the Congregation, visiting of the Chapel, meeting the General Council with the Superior general!- They felt very honoured by the visit!
Then a panoramic visit on the terrace of the Casa, breathtaking views of the neighborhood and Rome, and finally a visit to the  Archives: the young people came out moved.
Then refreshments, cupcakes and of course the family photo!
It was a very beautiful afternoon with young people, for young people!
Testimonies left in the Visitors'Book:
" We are very grateful that on this day you opened your doors to us , not only of your house, but also the past history of our dear Copello College. Knowing more about Jean-Marie de La Mennais and the Congregation filled us with emotions. We think that to know our history can strengthen the links and continue the work of Jean-Marie beyond the borders. It was really a real pleasure to have had this opportunity to share with you this afternoon, we shall never forget you. May God protect you and let us wait that life makes us re-cross our paths! ". (The Young people from Cardinal Copello College of Buenos Aires.)