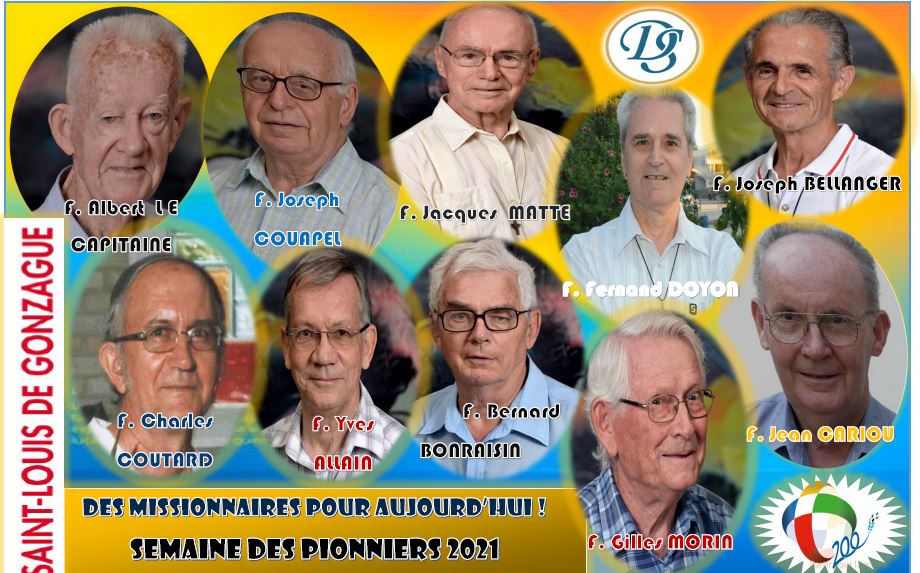 They had between 48 and 68 years of Missionary presence in Haiti! And the Pioneer Week is coming: it takes place from May 24th  to 28th . "Every year, we make known to the Brothers and to the actors of our educational works -Students, Teachers, Parents, Mennaisian family and others — Pioneers who marked the life of the Haiti Mission," explained Bro Géniaud Lauture, Provincial of Haiti.
This year, 10 Foreign Missionaries are still present in the Province. These are Bros Albert LE CAPITAINE, Joseph COUAPEL, Jacques MATTE, Fernand DOYON, Joseph BELLANGER (Rome), Charles COUTARD, Yves ALLAIN, Bernard BONRAISIN, Gilles MORIN and Jean CARIOU.

We congratulate them for their perseverance in choosing to give themselves to God and for their love for the children and youth of Haiti. May God continue to bless them abundantly!"
10 Missionaries of Hope
"Today's world is going badly and in great need of Hope, it needs Witnesses, and Missionaries. It is fitting, we had ten (10) to give. Ten exceptional men whom Providence had deigned to send to the Mission in our Province.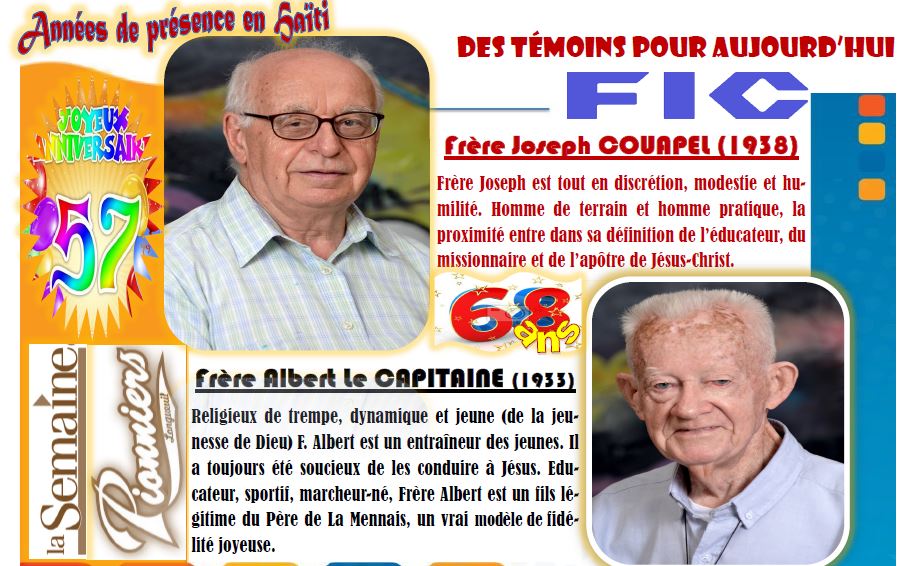 These Religious-Missionaries gave everything to this Country, they gave their lives for the happiness of Haitian citizens. The difficulties in their lives were not lacking: Economic, Social and Political insecurities, not to mention the difficulties of Adaptation, Diseases, etc. What sacrifices they had made, trials they had gone through, drops of sweat they had poured into the Education and Evangelization of the Haitian youth!
Despite difficulties, they knew deep down in themselves that the true Missionary never gives up. He adapts, he looks to the future with boldness, realism and confidence. He is capable of creativity to serve the environment in which he was called to flourish and bear fruit. Faithful to their faith, they had testified and continued to testify to Christ by their own lives and their testimony has borne fruit at the rate of one hundred, sixty, thirty and one. They are witnesses of a simple life but given all to God and to others, faithfully responding to the expectations of our Founding Fathers. It is clear to each of them, that "nothing had been given until everything had been given".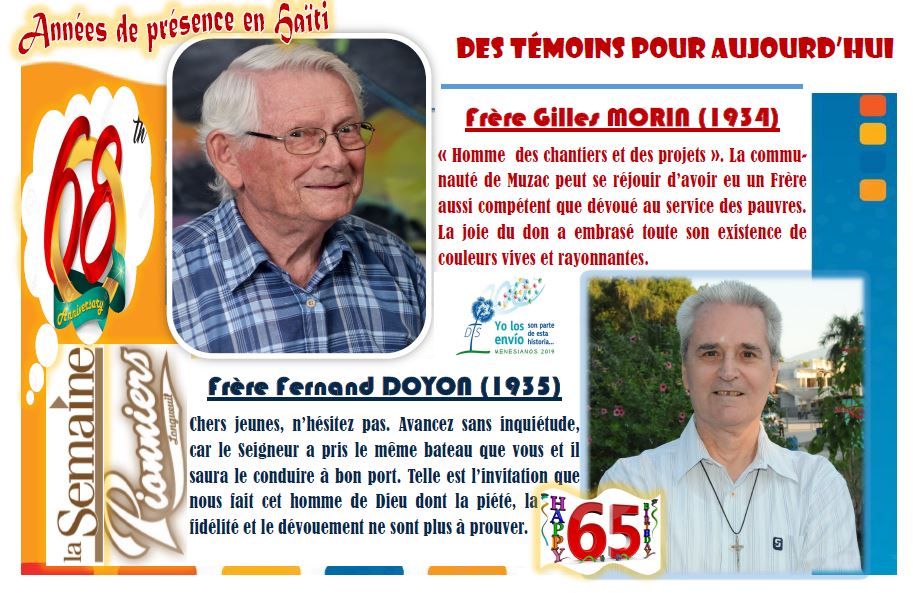 Throughout this week of celebration of the Pioneers, from Monday 24th  to Friday 28th  May, let us allow ourselves to be challenged by the richness and quality of their lives. May the witness of their faith nourish our life today and enable us to imitate them. Let us dare to live in our turn as authentic witnesses of Christ for His greatest glory and the salvation of humanity."
Brother Frantz Caleb MUSEAU
Pioneer Week Leader