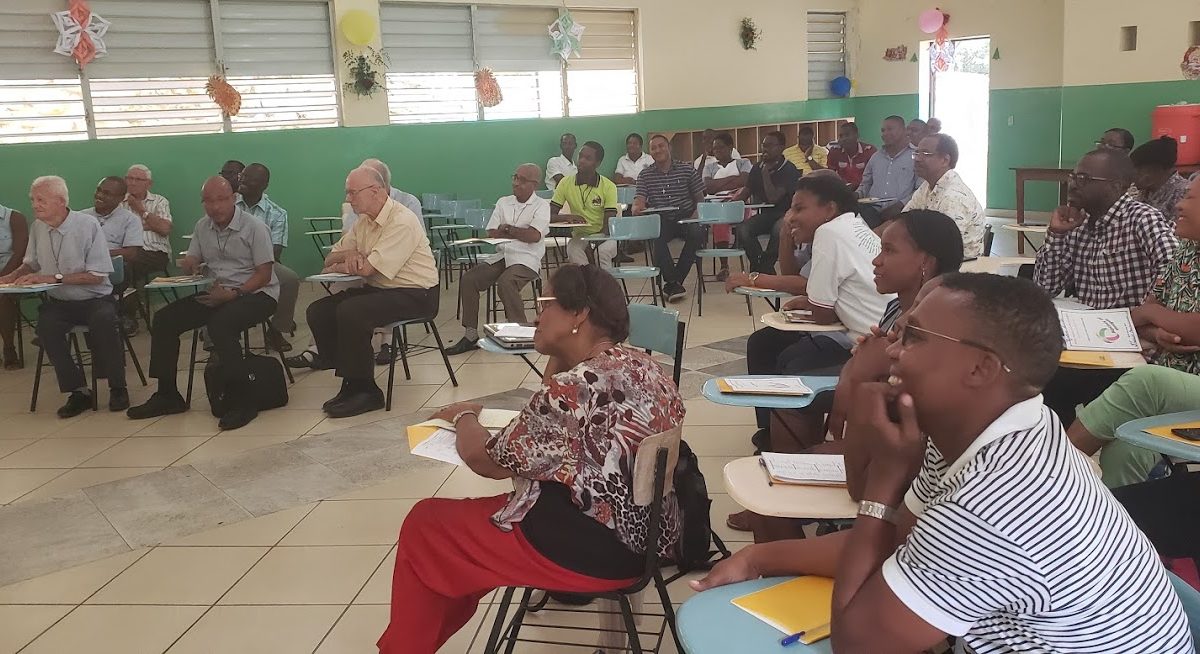 For eight years, the period from the 26th  to 28th  December has been a highlight for the Mennaisian Family of Haiti.
The participants were unanimous in witnessing the good atmosphere that prevailed at every session, whose theme this year has been «Our mission: brotherhood!»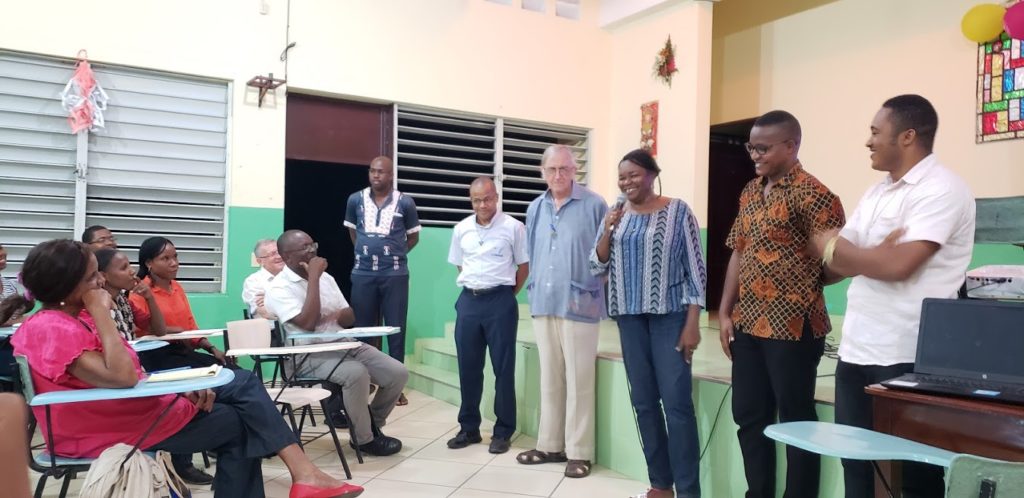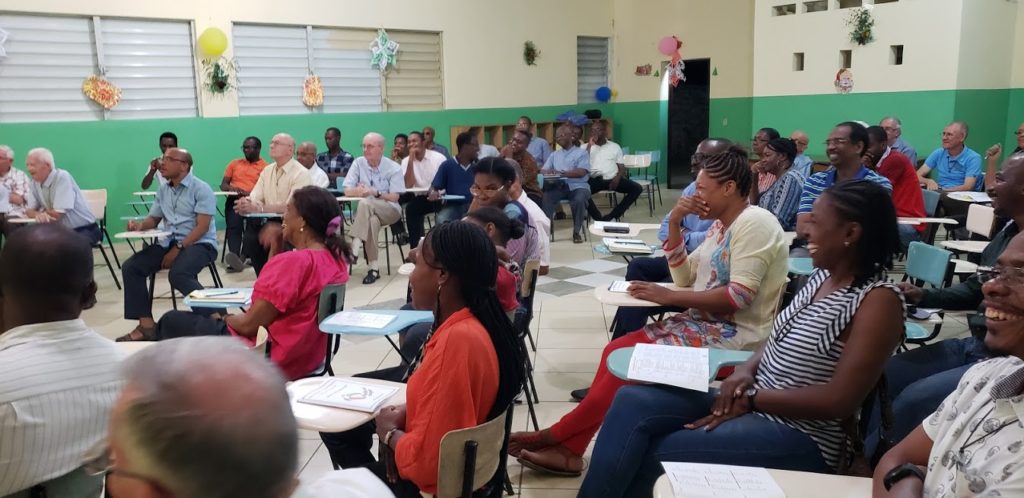 The talks of Brother Dufreine AUGUSTE on fraternity and of Father Jean-Pierre NZEMBA on our mission in Haiti today – supported by the still current text of the message of Archbishop Luigi BONAZZI, Apostolic Nuncio, in 2003, date marking the 20th anniversary of the visit of Pope John Paul II to Haiti – gave us food for reflection and invited us to the mission of brotherhood in our environments of life and in our fields of mission.
The testimony of Mr. Joseph Céligny CELICOURT and Mr. Hugues Henry PIERRE was very interesting.
Two different paths, but which meet together from several angles. Where the Spirit is, harmony reigns!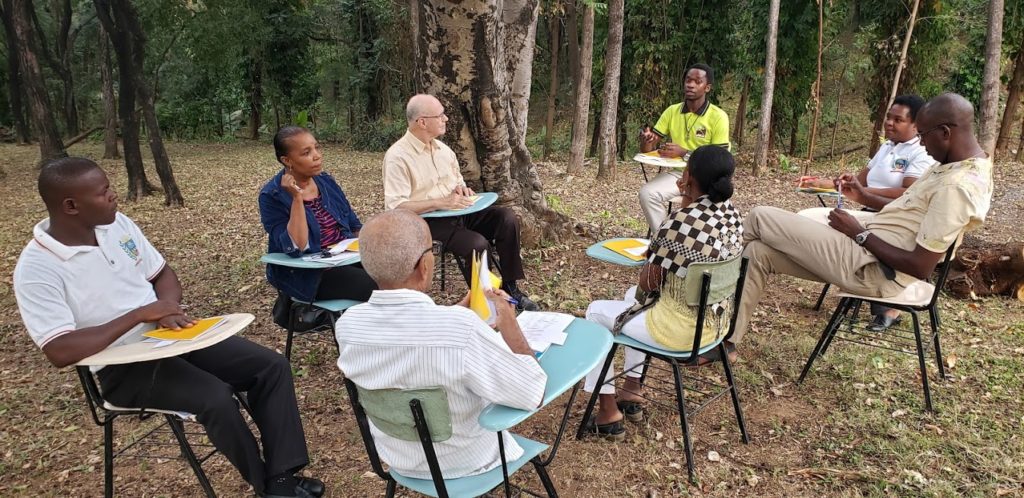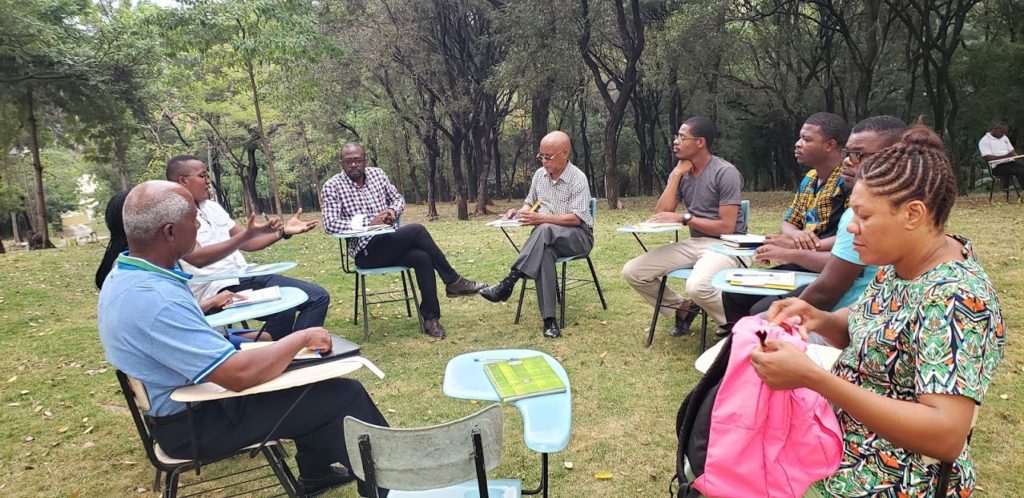 This session wanted to be a time of reunion, of resourcing, but also of self-questioning on the life and functioning  of our beautiful Mennaisian of family.
Where do we come from? Where do we want to go in our common journey as Mennaisian Brothers and Laity?
These questions were the subject of very interesting exchanges aimed at reviving the Mennaisian Family on new perspectives.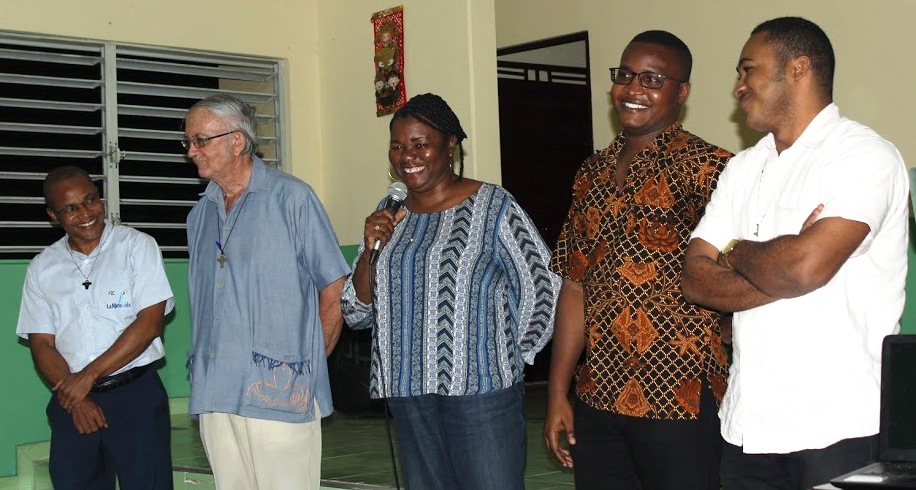 This session also gave the opportunity to thank the outgoing Committee Members whom Brother Lamy led with great dedication for 7 years! Welcome and good wishes to the new one who has just taken office!
Brother Valmyr-Jacques DABEL
The text of the proceedings of the Provincial Chapter received by each Brother
On Sunday, 29th December, Saint Louis de Gonzague Province experienced a very special time: the reception of the Provincial Chapter document of July 2019 approved by the General Council on 27th September, 2019.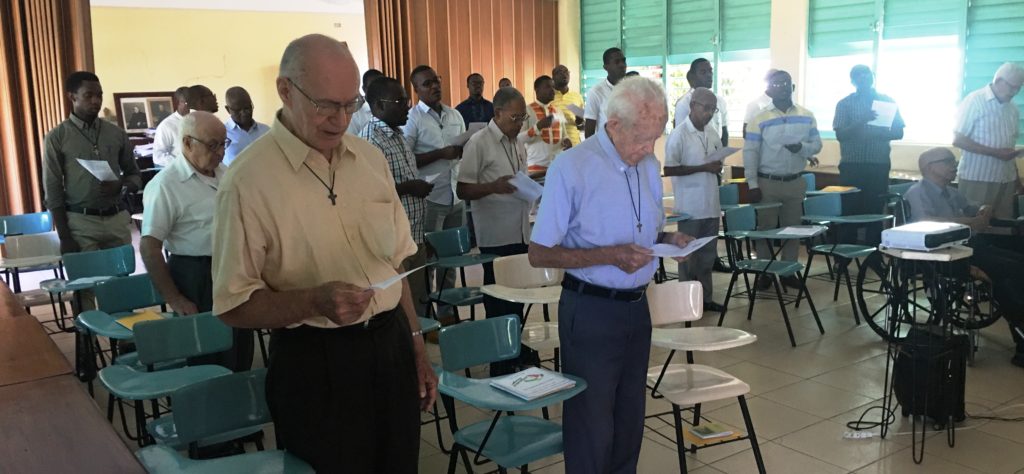 At the end of a three-day session in which the Mennaisian Family reflected on the theme of brotherhood, the Brothers held a special morning assembly.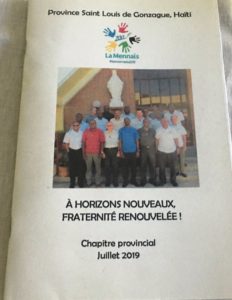 During this meeting, the text of the Chapter was presented to the Brothers. Following the presentation, each Brother received personally the Chapter document from the Brother Provincial: a sign of his adherence to the resolutions of the chapter and his commitment to live them and to help his brothers and sisters to live them.
May this Chapter revitalise our Province and enhance the value of our testimony as Mennaisians.
Brother Olson Dumézil