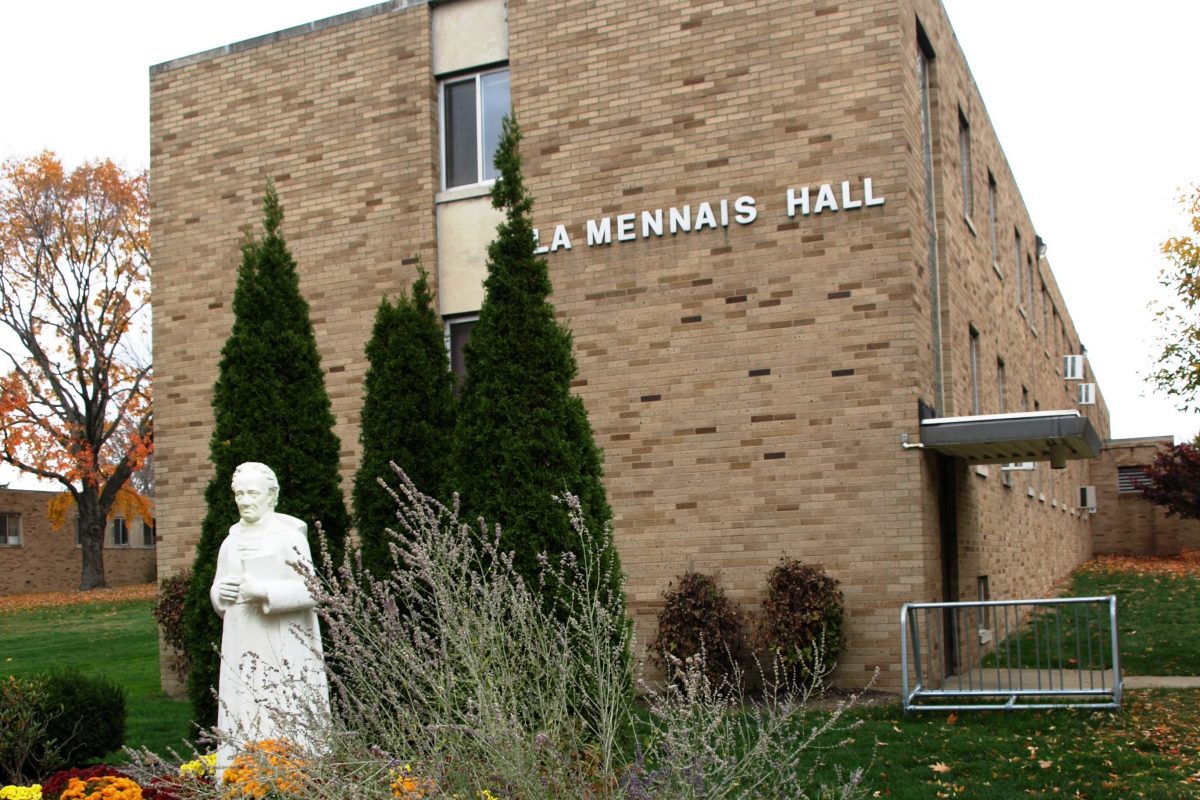 LA MENNAIS HALL is the residence of the Brothers' community at Walsh University.
This summer, the Community of the Walsh University campus in North Canton, Ohio will experience a great renewal and a new impetus.
Presented by Bro. Mario Houle, Provincial Canada-USA-Mexico, "the mission of the Community will be to welcome the Brothers from Africa and elsewhere who come to study in Walsh, build a strong Community and spiritual life with them, testify and engage with young adults and Campus Staff. "
Work will be undertaken in the coming weeks by the University to refresh and rejuvenate part of the La Mennais Hall where the Brothers reside.
This Community will be composed of Bro. Walter Zwierchowski, 59, currently in Alfred, ME, recently retired from teaching, Bro. Charles Desjarlais, 68, at the Mother House of La Prairie, Canada, two years  after his  return  from the Philippines and Bro. Ernest  Pâquet, 91, who has been in North Canton for almost 40 years.
Three Ugandan Brothers should also be part of the adventure next year.
Bro. Marcel Sylvestre, 88, agreed to leave the campus to join his colleagues in La Prairie, Canada.