The Brothers of the Mother House of La Prairie -Canada-, responded with ardour to the invitation to prepare for the 2018 General Chapter. Thanks to abundant documentation provided by the provincial administration, we were led to identify and name:
what animates and drives us forward
what we live and experience already
what we see that challenges us
decisions and new leads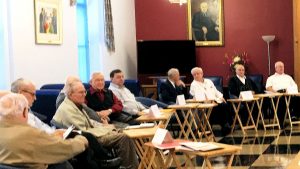 A phase of personal reflection allowed everyone to write what he deemed as decisions at the personal, community and congregational levels.
The pooling of these choices has yielded an abundant harvest of orientations, suggestions, and proposals to be submitted to the delegates of our Province.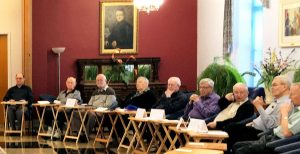 We then adopted the formula of a mini-Chapter which made it possible to identify proposals and orientations that could win the support of the majority.
The whole process was lived with interest, openness and pride of the work done.