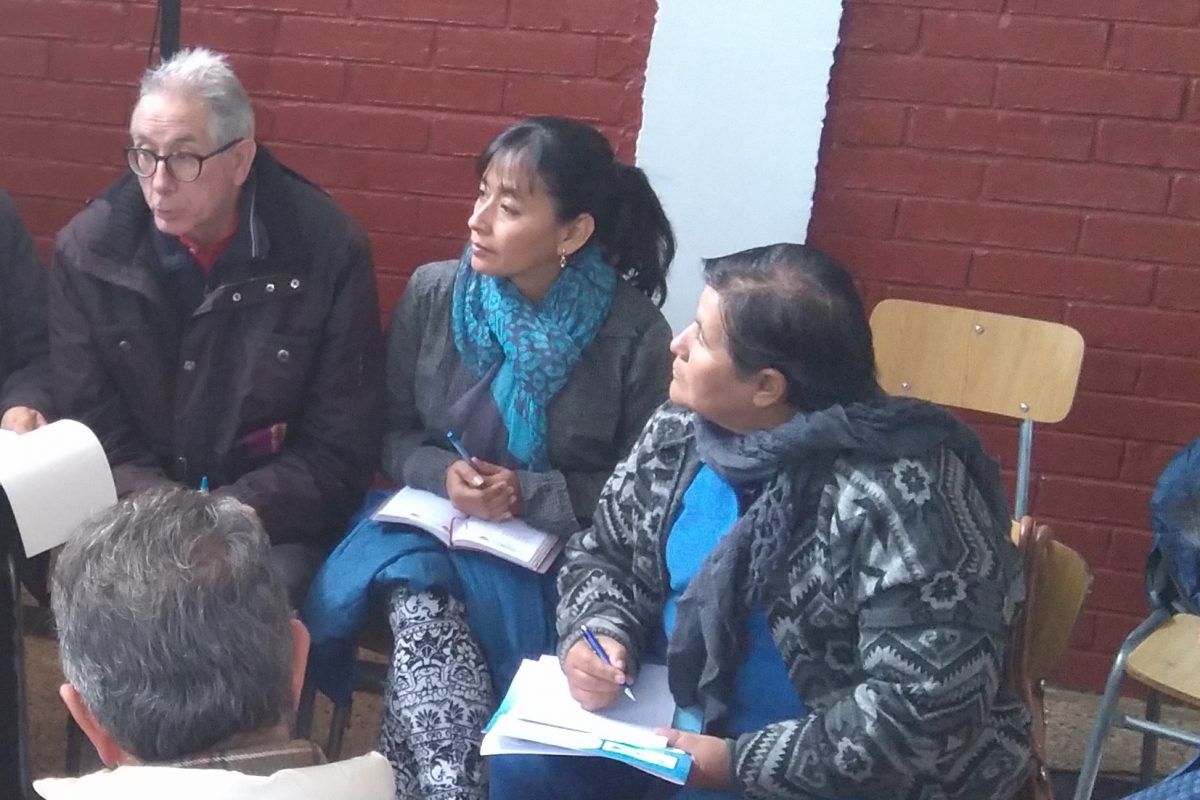 A group of Mennaisian Laity in South America (Cono Sur) : Argentina-Uruguay-Chili.
What is a Mennaisian layman? What identity? What constitutes the backbone based on the three aspects: mission, shared life and spirituality?
An on-line survey is organised by the International Commission of the Mennaisian Family, in view of the General Chapter of the Brothers of Christian Instruction (Mennaisian Brothers) which will be held in Rome from 1st  to 25th  March 2018.
The General Chapter will host, for a few days, a few Mennaisian Laity to study with them what concerns the Mennaisian Family.  To this effect, the Commission decided to prepare a text that would define more clearly the identity of a lay Mennaisian. It is for this purpose that the Commission carried out this survey. This is addressed to all the Mennaisian Laity.
The final text that will be written on the identity of the Mennaisian Laity, will have to take into account what the text of the reference of the Mennaisian Family says about each modality.
The International Commission of the Mennaisian Family consists of a Lay delegate from each Provincial or District Commission of the Mennaisian Family and the General Council of the Congregation of the Brothers.
The first part of this survey contains the three essential elements of the Mennaisian Charism: the Fraternal Communion (Community), the availability to the life of the Spirit of God in us (Spirituality), and the educational and evangelising mission (Mission).
The second part takes up these elements again by inviting you to write more freely, and briefly, your own responses on these three fundamental elements.
This one is available on-line on www.lamennais.org  section Laity or directly with the links below:
FR https://goo.gl/forms/QzEqNsWA02ZRD5Xs1
ENG https://goo.gl/forms/R8sOeia0noLFXsf73
ESP https://goo.gl/forms/b8rekBLb2haOT43M2
The answers are expected before 1st of June.