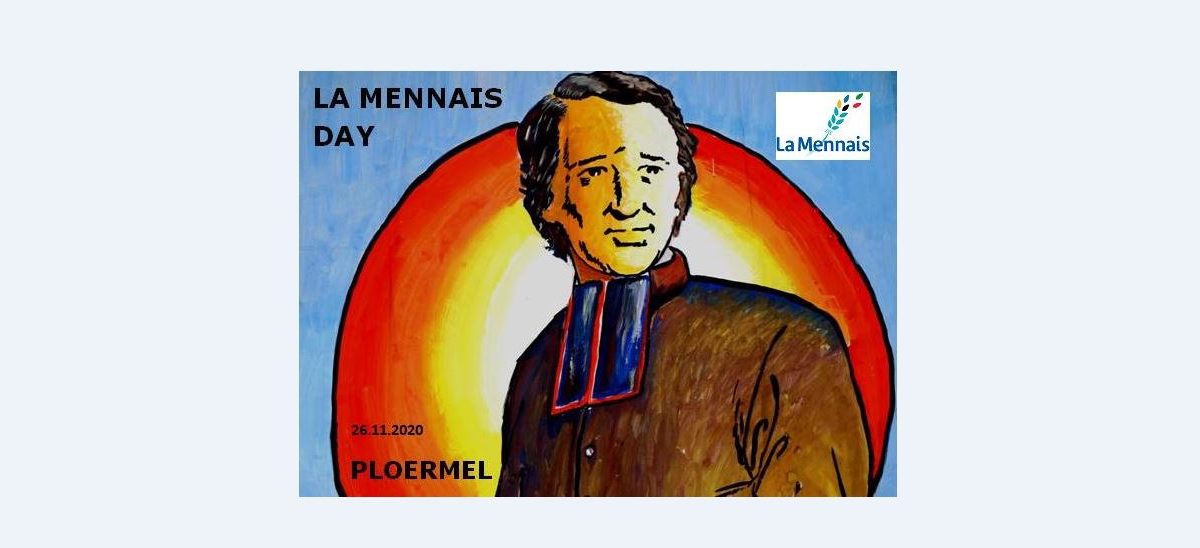 A sign of communion and an invitation for the whole Mennaisian Family:
Brothers, laity, children, young people, parents, families, communities, teams from schools, educational centres, etc.
On Thursday, November 26, Father de la Mennais' Day, we praid together at his tomb, at the Mother House, in Ploërmel, on the occasion of the closure of the Mennaisian Week and the Great Novena.
It is the community of the Mother House -composed of 15 Brothers- that will animate the prayer.
The language used is French. Some of the texts will were in English and Spanish.
The Office of the Liturgy of the Hours broadcasted on line by video at 6:30 pm French time. The duration of the service was 30 minutes.
Simply connect via the link below
It was a prayer of an entire family gathered at the end of the Bicentenary.
Prayer sheet : >>>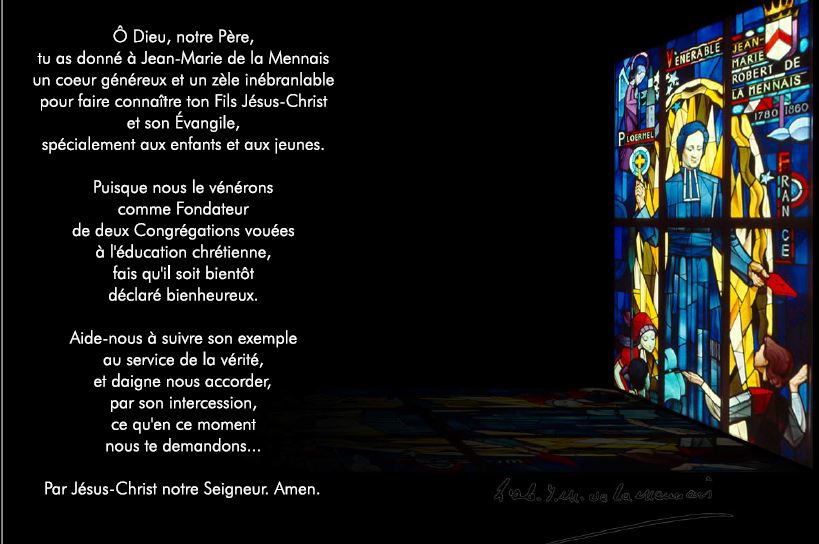 We were united with one another, sharing the intentions of the five continents, over several events that took place during the last months.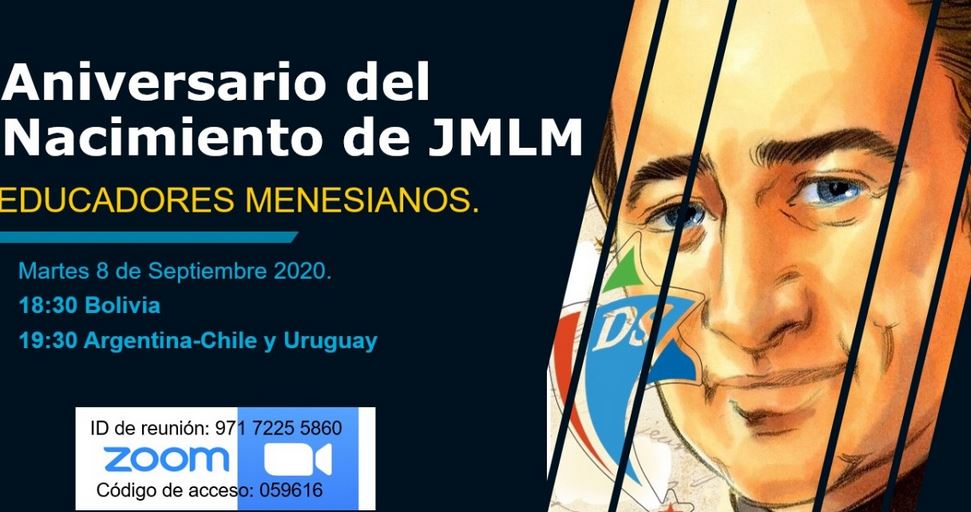 In Divine Providence District