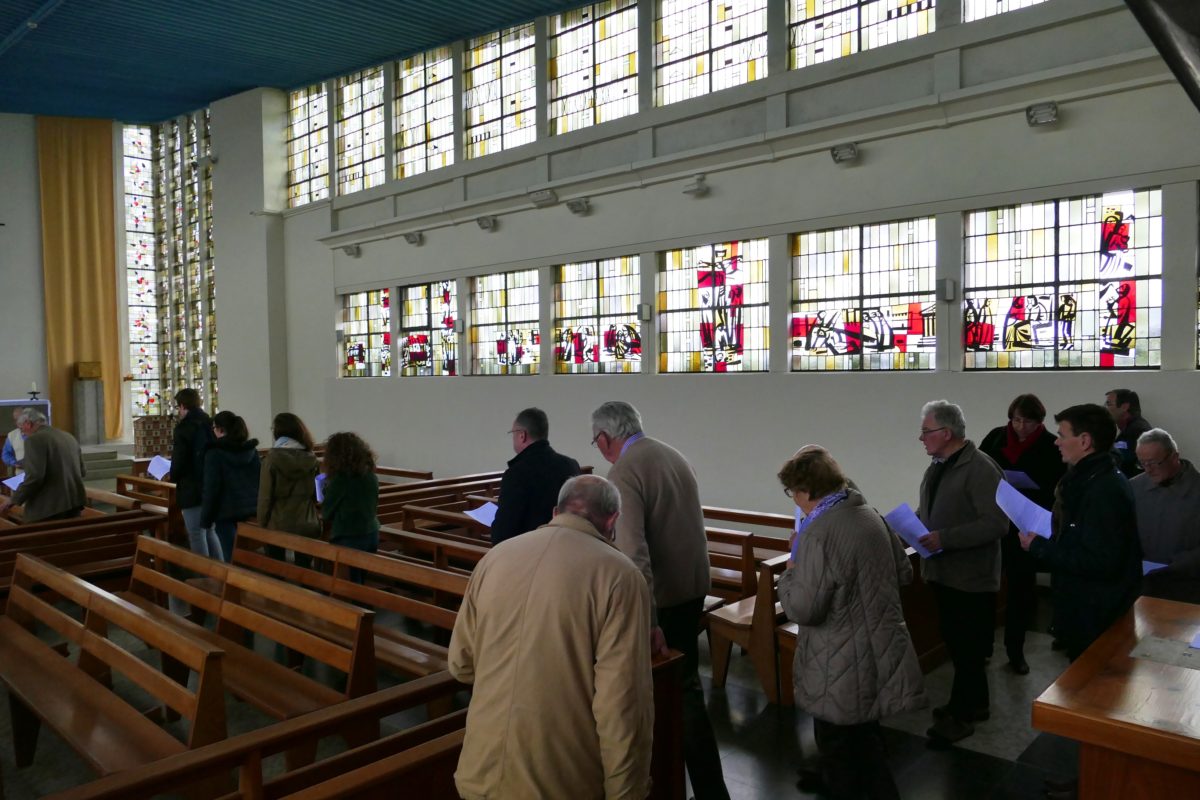 A time of beauty and fraternity.
This Tuesday evening, several young people, parishioners, members of the La Mennais fraternity and several Brothers of the community were gathered in the Juniorate chapel in Châteaulin, France.
At the invitation of the La Mennais community, a time of meditation and joy was proposed from the 24 scenes of stained-glass made by Maurice Rocher, while the architecture of the entire building is signed by Yves Michel.
These are all the great stages of the life of Christ that have been commented on by Bro. Jean-Yves HAMON and the help of several readers, from the texts of the Gospel. Stories and songs punctuated the meeting.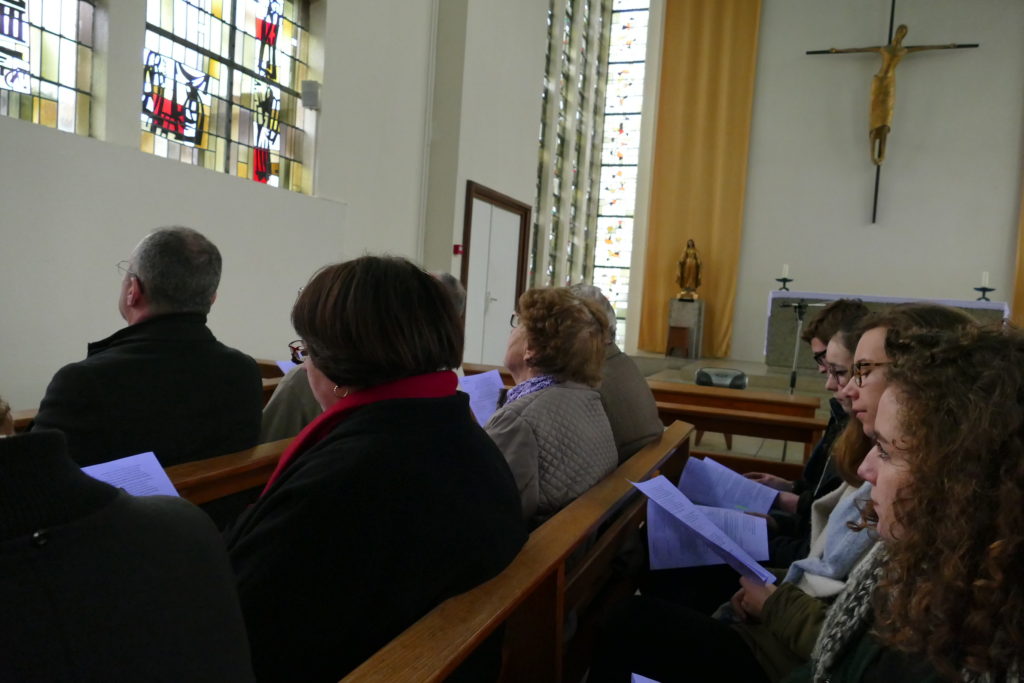 In this holy week, let us take again the description of the windows concerned, realized by Yves-Pascal CASTEL, former chaplain of the Juniorate:
The Last Supper brings together nine of the twelve apostles around the Master. It occupies horizontally the entire panel (Mt 26, Mark 14, Luke 22).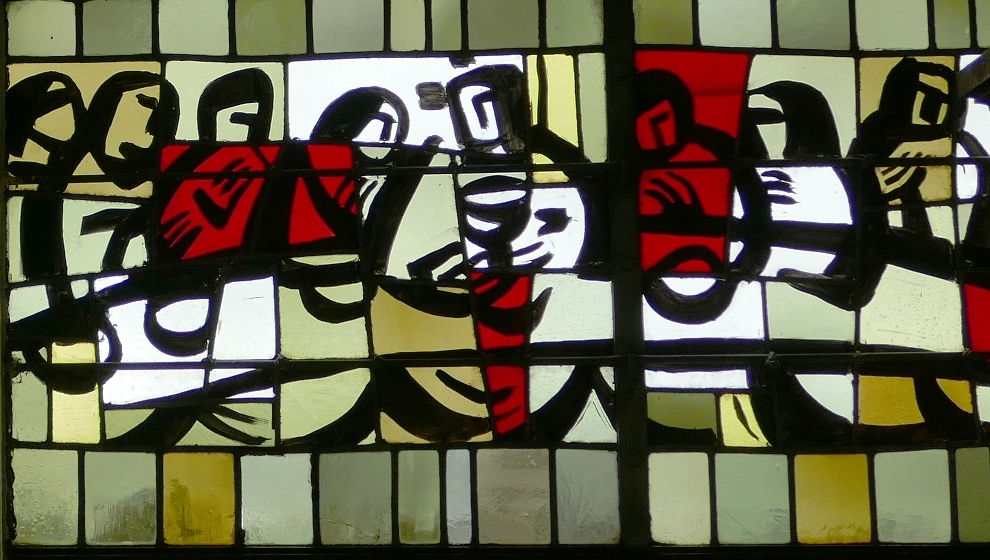 Agony in the Garden of Olives (Mt 26, Mark 14, Luke 22).
Jesus meets Pilate. The courtroom in which the Roman governor sits is suggested by the angle of a palace with a triangular pediment.
The Ascent on Calvary, one of the falls of Jesus. The crenellated walls of the city of Jerusalem can be seen there.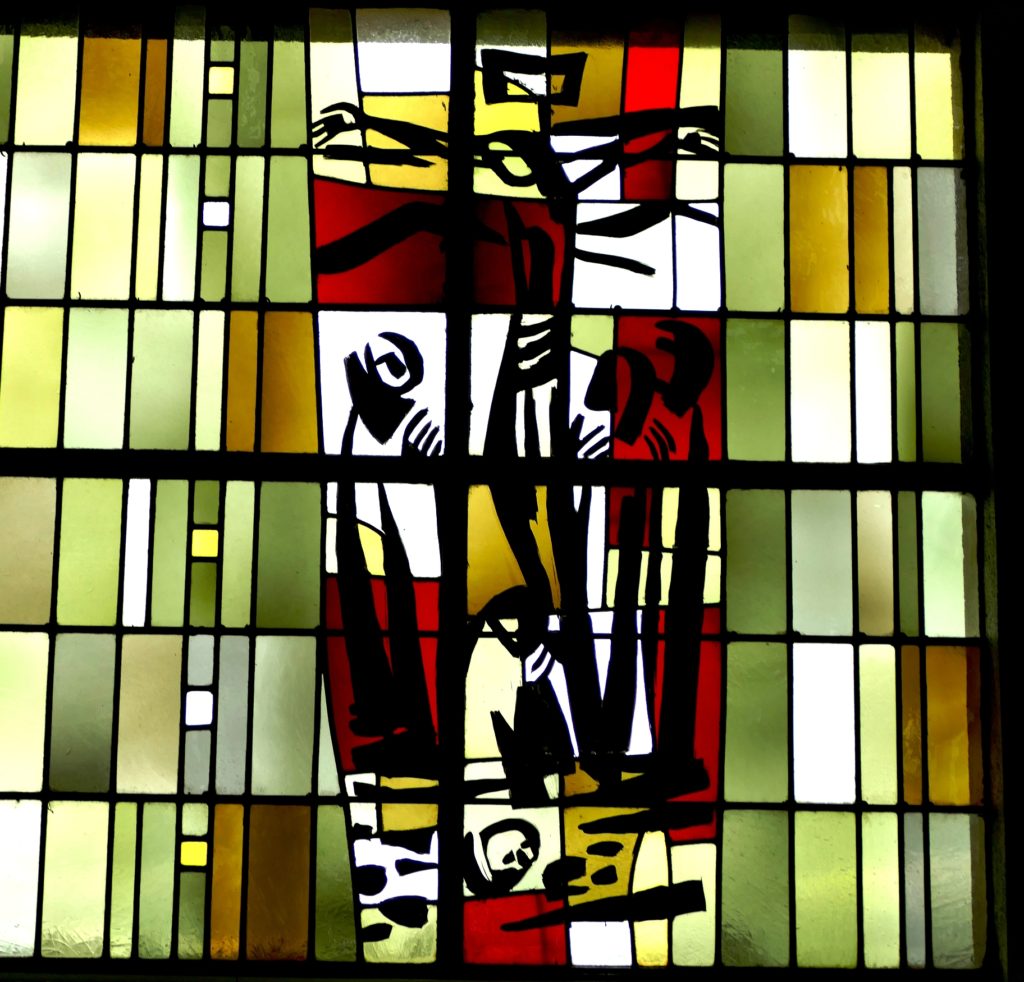 The Crucifixion. It stands alone in the center of the panel. In addition to the crucified, four characters including Mary Magdalene (Mt 27, Mc 15, Lk 23, John 19)
Jesus is handed over to his Mother. Classical Pietà (Mt 27, Mc 15, Lk 23, Jn 19).
Easter morning. The angel welcomes the two women who come to the tomb they find empty. Faced with the variety of evangelical accounts, the painter chooses to illustrate that of St. Matthew in terms of the number of women, two, who go to the tomb (Mt 28).
Contact : https://www.juvenat-chateaulin.fr/