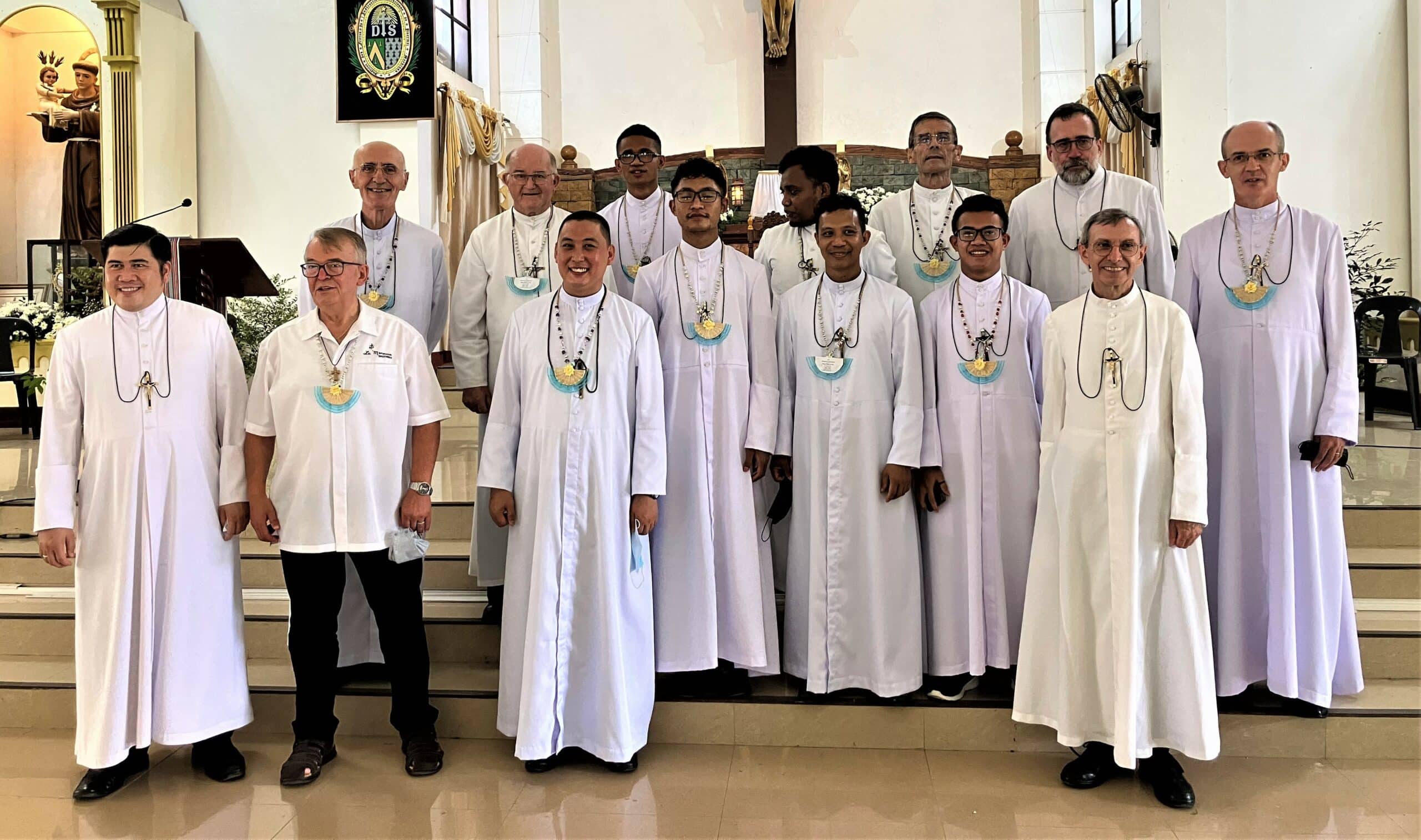 "The 8th of September 2022 will remain a milestone for the mission in the Philippines," said Bro Gildas Prigent, Brother Visitor of Saint Francis Xavier District: Indonesia-Japan-Philippines.
During the Eucharist celebrated in San José, presided over by Bishop Marvyn Abrea Maceda of San José, and in the presence of Bro Miguel Aristondo, Assistant General, the Brothers Israel De Ocampo and Mamerto Gaugano made their final commitment to our congregation. They are the first two Filipinos to make perpetual vows, 35 years after the arrival of the Brothers in the country.
During the celebration we also gave thanks to the Lord for the 50 years of religious life of Bro Raymond Ducharme, now Community Superior of Pandan.
Encouragement to young Filipinos
All the Brothers from our 3 communities in the Philippines were there as well as the members of the District Council who represented Japan and Indonesia. The Lay Mennaisian Associates of San José distinguished themselves by an active preparation of the feast and during the celebration.
All the festivities, mass and meals took place at St Anthony College (SAC), the great Catholic school of San José, where Brothers Israel and Mamerto were teachers for several years.
We all hope that these perpetual professions will encourage young Filipinos to hear and respond to the Lord's call by committing themselves to our congregation."