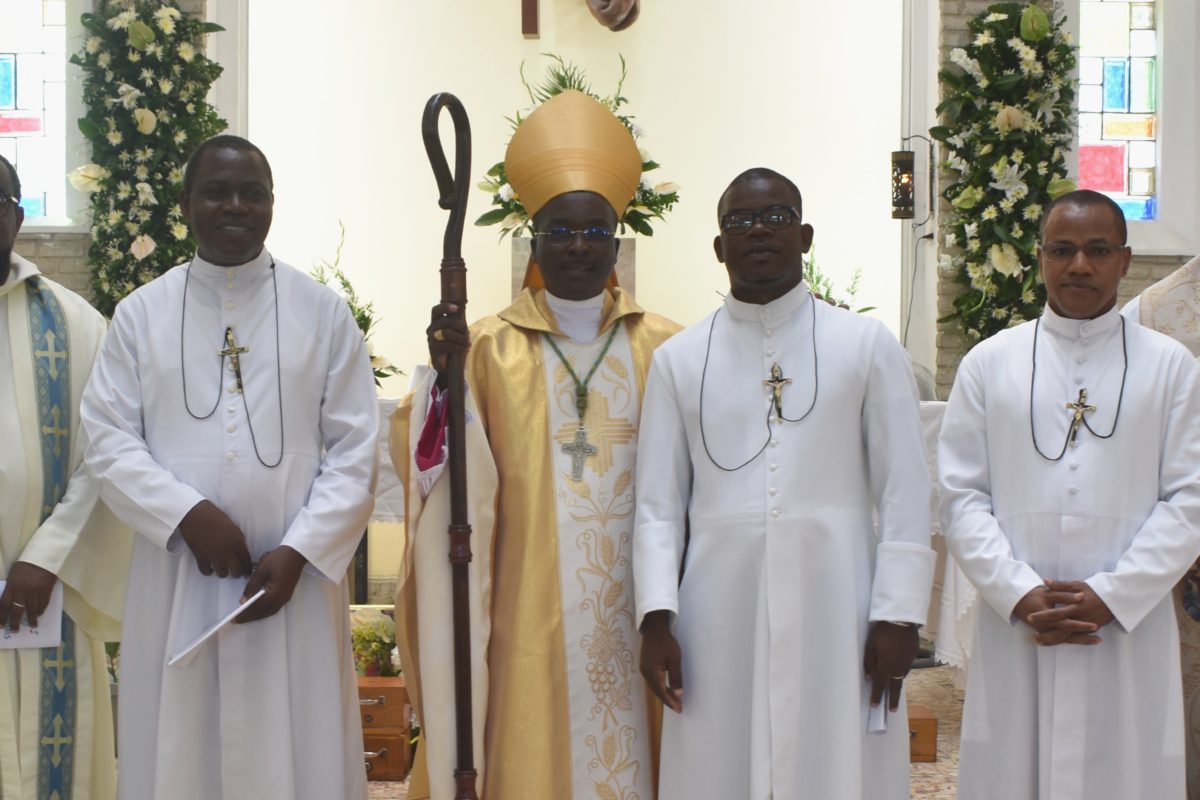 " You called me … Here I am Lord. "
These biblical words express well the act of faith and hope of Brother Jean-Marc Gustave who made  his perpetual vows in the Congregation, on Saturday, October 27th, 2018.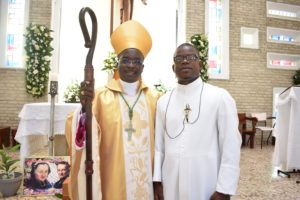 It was a prayerful, simple and beautiful ceremony presided by His Lordship Msgr Jean DESINOR, Bishop of Hinche, surrounded by some priests. The perpetual vows of Brother Jean-Marc were received by Brother Vincent SSEKATE, Assistant Superior General surrounded by Brother Géniaud LAUTURE, Provincial Superior and Brother Valmyr DABEL, Assistant Provincial.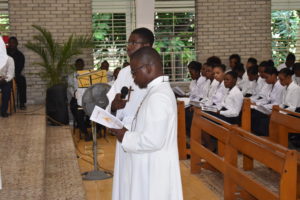 Delegations of students, teachers, vocational groups, members of the Mennaisian family from our different schools and works, Apostolic movements, Brother Jean-Marc's biological family, religious Brothers and Sisters from different congregations came to show him their affection and their support on the way of Sequela Christi.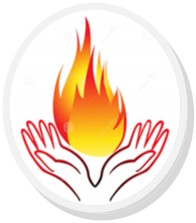 Having congratulated the new perpetually professed Brother for this act of generosity, Msgr Désinor, in his homily, did not fail to remind him of the requirements of such an engagement, with all the difficulties which he will have to face, while reassuring him of the unwavering fidelity of the Lord who chose, called, seduced and sent him to the children and young people to live the radicalism of the Gospel according to the Charism of the Founders Jean Marie de la Mennais and Gabriel Deshayes.
Brother Géniaud Lauture, Provincial