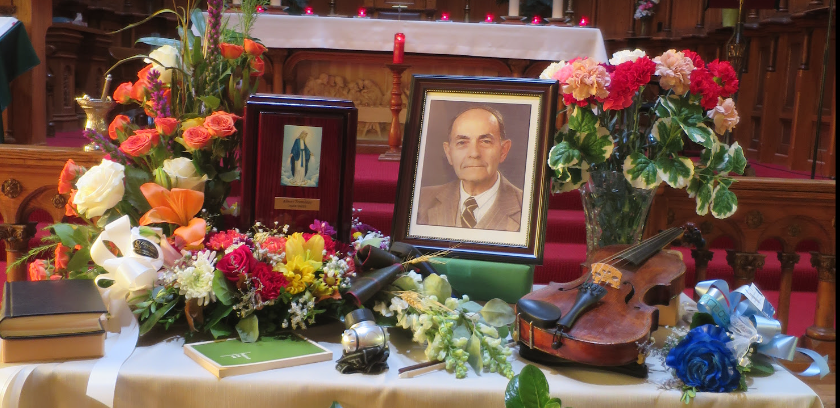 Close to his centenary, Bro Albert Tremblay died on October 22nd at the age of 99, in La Prairie, Quebec, Canada. His funeral took place on November 2nd at the Mother House in La Prairie, in the presence of Bro Hervé Zamor, Superior General.
"Bro Albert was this good Shepherd who lived among his Brothers, who joined them in their daily life and to the peripheries of their lives," stressed Bro Hervé Zamor during his Eulogy.
Let's find the different moments of the ceremony in videos
Click here

https://sites.google.com/view/albert-tremblay/
Welcome
Bro Mario Houle
Reminder of his journey
Bro Marcellin Perron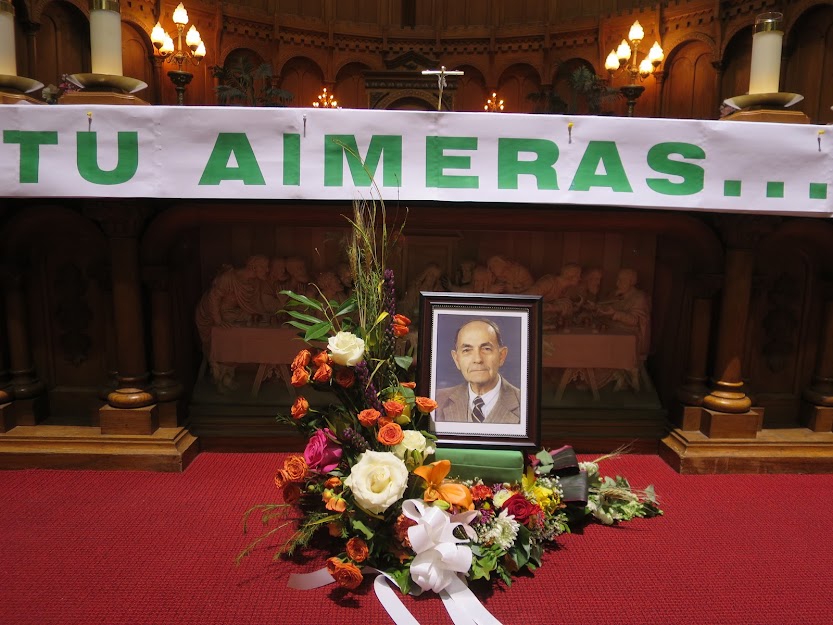 Liturgy of Welcome
Bro Claude Labrosse
Listening to the Word
Bro Noël Marcil, S. Huguette Provost, Bro Richard Doyle
Updating the Word
Bro Mario Houle
Universal Prayers/ Ave Maria
Bro Charles Gagnon, Michèle Hétu
Eucharistic Prayer (excerpts)
Bro Claude Labrosse
Testimonies and Tribute
Ms. Céline Tremblay, Bro Hervé Zamor SG
Rituals and burial
Céline Gélinas, Bro Hervé Lacroix
Testimonies
Received from everywhere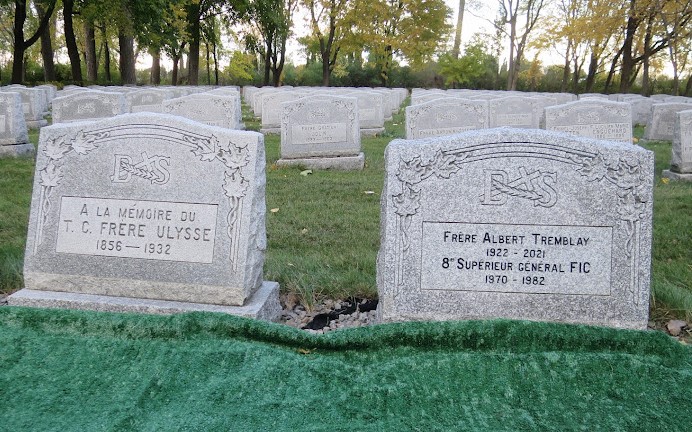 Bro Albert TREMBLAY rests alongside Bro Ulysse Baron, Founder of the Province of Canada.